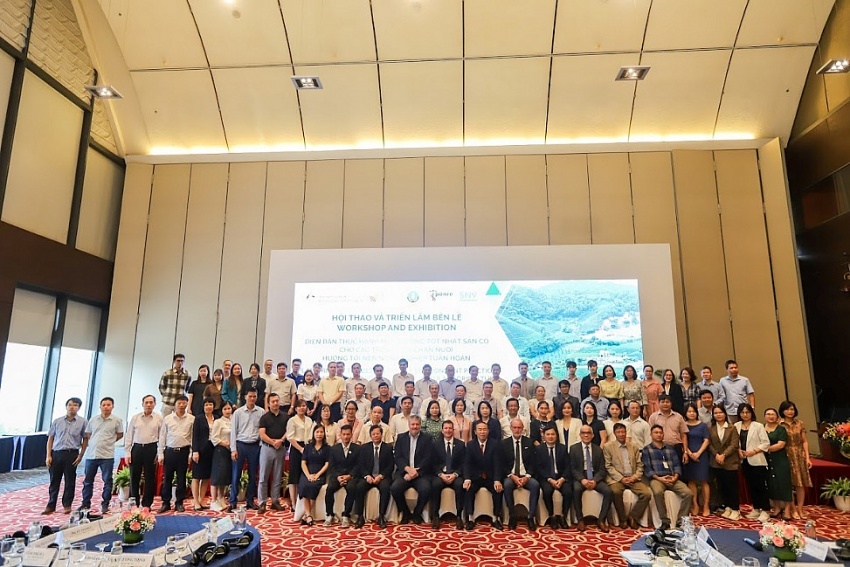 On November 1, the Ministry of Agriculture and Rural Development in collaboration with several parties organised a seminar themed "Platform for the best available environment practice in livestock commercial farms for circular agriculture."
The co-organisers were SNV Vietnam, the Australian Embassy, and the Institute of Strategy, Policies of Natural Resources and Environment under the Ministry of Natural Resource and Environment. The event was a forum for businesses to share their experiences with livestock farms, and also an opportunity to expand domestic and international markets.
Representatives of ministries, agencies, international organisations, and livestock companies discussed the status of livestock development and the potential of biogas development in Vietnam, the environmental pollution control policy framework in Vietnam, and the implications to livestock wastes/sectors, advantage and difficulties of commercial farms in implementing environmental policy and regulars.
In addition, the other subjects shared at the conference were the waste management model for Circular Agriculture in pig commercial farms, suitable livestock wastewater treatment technology for farms, and bio-fertiliser based on the pig manure model for commercial farms.
Phung Duc Tien, Deputy Minister of Agriculture and Rural Development said, "In the Livestock Development Strategy for the period 2022 – 2030, with a vision to 2045, developing the livestock industry and livestock waste treatment is one of five priority projects."
"Localities need to focus on implementing new directions for livestock development towards a circular economy to ensure effective livestock development, at which we need to focus on reusing livestock waste, resolving environmental pollution, reducing greenhouse gas emissions, converting green energy. These changes will contribute to the formation of low-emission agriculture to achieve the government's net-zero goal by 2050."
Nguyen Thi Quynh Huong, senior advisor at SNV Vietnam introduced the bio-energy for circular agriculture initiative.
"The initiative combines a series of activities, such as setting up QA/QC and verification system, installation of B-generators at farms, awareness raising seminar and capacity building and establishment of carbon credit trading market for farm livestock sub-sector," Huong said.
"The outcomes of the initiative will help to create employment, save from electricity generation, improve livelihoods of the local people, reduce fossil fuel-based electricity demand in farms and reduce reliance on energy-intensive extraction of mineral fertilisers."
The project targets reducing CO2, NO2, and CH4 emissions by displacing electricity generation from the grid or fossil fuel as well as avoidance of CH4 emissions from livestock manure.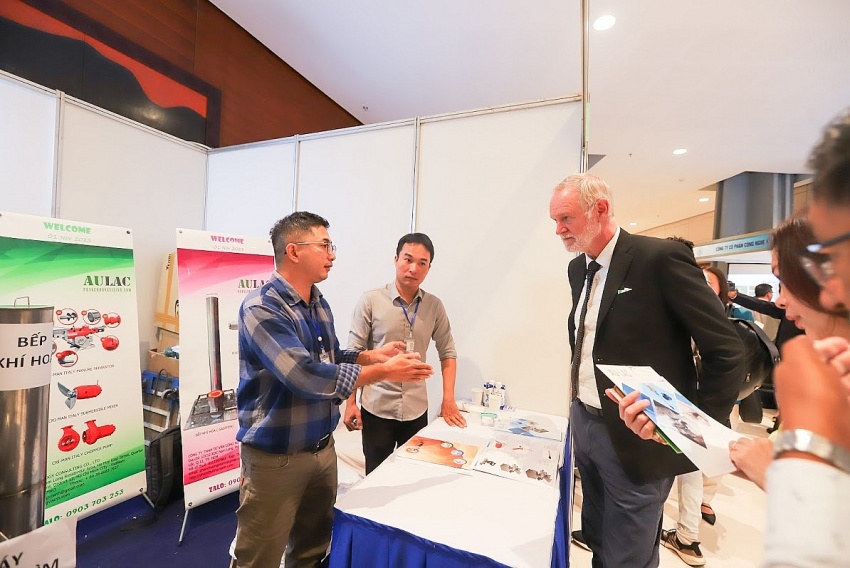 On the sideline of the seminar, there was an exhibition with the participation of 14 small- and medium-sized enterprises providing biogas generator services, equipment and products for wastewater treatment, and organic fertilisers, in collaboration with renewable energy solutions.
Oanh Nguyen