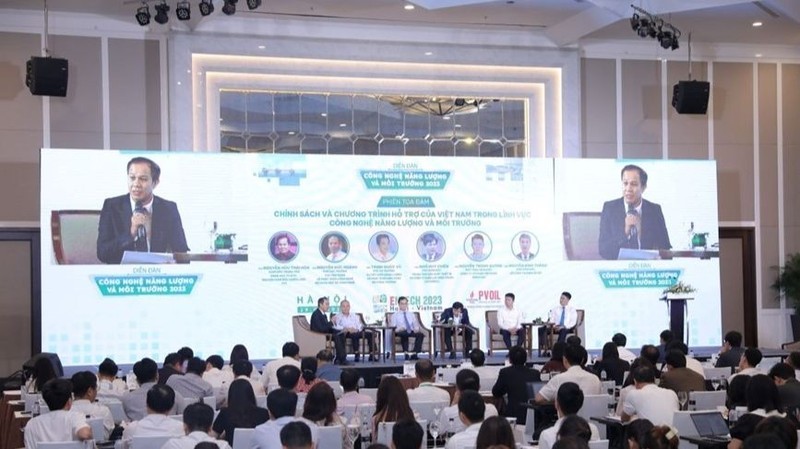 Accordingly, experts suggested that Vietnam should step up research programmes towards developing renewable energy technology and environmental technology.
Speaking at the forum, Deputy Minister of Science and Technology Tran Van Tung emphasised that developing advanced energy technologies associated with environmental protection is an inevitable trend in the socio-economic development of the country and towards building a "green" and modern economy.
Experts at the forum suggested that Vietnam should accelerate the implementation of research and development programmes for renewable energy technology and environmental technology. Building and developing the renewable energy industry, encouraging the research, transfer, receipt and effective application of technical advances and new technologies in the production and use of renewable energy.
In addition, Vietnam should form and develop a market for renewable energy technology, create equality on the basis of healthy competition among businesses from all economic sectors, supporting the development of renewable energy production, business, and service projects.
In the framework of the forum, leading enterprises in the field of energy technology and environment at home and abroad also introduced solutions to convert Biomass and waste into useful energy.
(NDO)