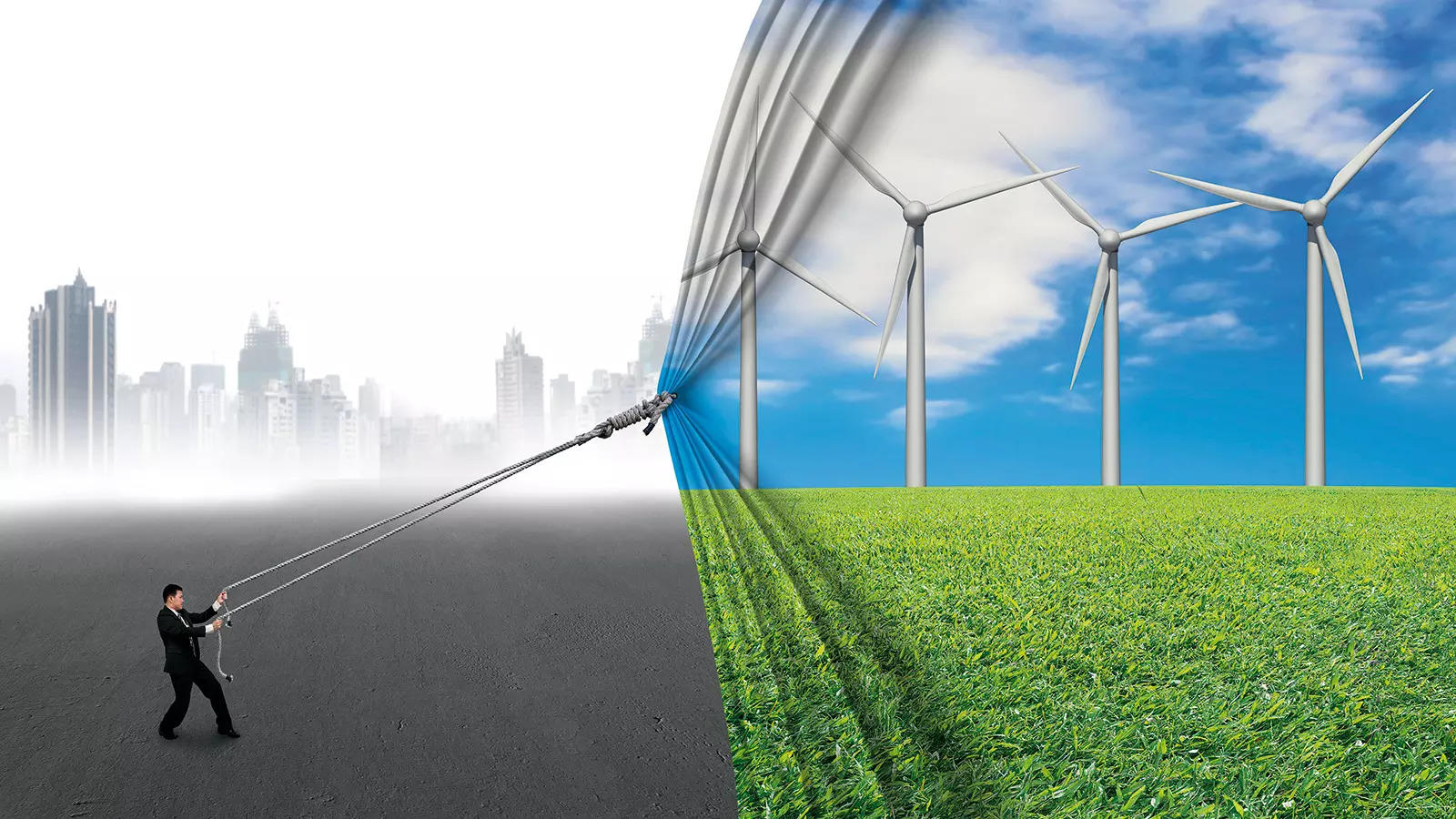 Vietnam has taken a major step forward towards its 2050 Net Zero Commitment. In December 2022, it joined the Just Energy Transition Partnership (JETP) with the International Partners Group (IPG) comprising the EU, the UK, the United States, France, Germany, Italy, Canada, Japan, Norway and Denmark.  Under an agreement, the JETP-IPG will provide an "initial US$15.5 billion of public and private financing over the next three to five years to support Vietnam's goal to achieve a number of new energy transition targets by reducing greenhouse gas emissions as well as the transition from fossil fuels to greener fuels". It is now the third country after South Africa and Indonesia, which have joined the JETP.
Earlier in 2021, at the 26th United Nations Climate Change Conference of the Parties (COP26), Prime Minister Pham Minh Chinh announced that Vietnam is committed to taking "advantage of renewable energy and take stronger measures to reduce greenhouse gas emission". The Vietnamese government also issued Notice no. 30/TB-VPCP identifying eight areas of focus for implementing Vietnam's COP26 commitments. Vietnam also announced to phase out the use of coal for power generation by 2040 i.e. not building or investing in coal-fuelled power generation and new coal plants, and gradually decreasing the use of coal by 30% by 2030. It may be mentioned that Vietnam is heavily dependent on coal for its energy needs, and consequently, the emissions are rising which can potentially create a hazardous situation for the people and the economy.
Vietnam's immediate neighbours, Cambodia and Lao PDR, too have announced 2050 Net Zero Commitments.  In January, Cambodia became the first country among the ASEAN to publish a planned roadmap i.e. Long-term strategy for Carbon Neutrality (LTS4CN), to achieve carbon neutrality by 2050. "Forestry sector reforms, decarbonisation of transport systems and the promotion of low-carbon agricultural and goods production processes will lead the way to a greener economy and more sustainable prosperity for all", said Samal, Minister of the Environment for Cambodia.
Lao People's Democratic Republic (PDR) which envisions itself to be the "battery of Asia" by exporting electricity to neighbouring countries too has put out a National Strategy on Climate Change of the Lao PDR which notes that the country will make "best efforts to reduce greenhouse gases to become a net zero emission country by 2050".
It is evident that Cambodia, Lao PDR and Vietnam (CLV) are committed to pursuing-achieving 2050 Net Zero Commitment but may have different pathways to achieve the above objective depending on Sectoral decarbonisation priorities. However, these countries face technological-financial constraints to achieve the target.
An opportunity does exist for CLV to discuss the 2050 Net Zero Commitment similar to the 2019 Japan–U.S.–Mekong Power Partnership (JUMPP) which supports decarbonization in the Mekong region. JUMPP Action Plan contains various technical assistance programs that Japan and the United States will implement over the next few years based on the needs of the Mekong region. Meanwhile, four Japanese banks (Japan Bank for International Cooperation (JBIC), Mizuho Bank, Joyo Bank and Shiga Bank) will co-finance a total of $300 million in credit lines through Vietcombank to help Vietnam decarbonize.
Also, no common platforms have been established by the CLV to enable experts to deliberate and develop convergences for achieving their respective national objective of Net Zero by 2050. It would be prudent that CLV governments develop a coordinated regional program for decarbonisation in the Mekong that encourages public and private investments.  Needless to say, the clean energy transition will have to be accelerated through joint projects both developed by the CLV as also through foreign collaboration.
At another level, CLV should also give impetus to their ongoing trilateral cooperation in the application of nuclear technology. Vietnam has a highly developed civil nuclear programme and can support Cambodia and Lao PDR through "technical cooperation programmes" by "providing experts and lecturers to institutions of nuclear science and technology".
Finally, there are visible global trends towards decarbonisation as countries race to meet the committed Net Zero targets. Vietnam can lead the Mekong region to a renewable energy transition. This can be done by developing concrete plans and funding mechanisms for low-carbon projects including renewables and energy storage jointly with Cambodia and Lao PDR and accelerating respective Net Zero commitments.
Dr Vijay Sakhuja
---
Dr Vijay Sakhuja is Honorary Distinguished Fellow with Centre for Public Policy Research (CPPR) and associated with our Centre for Strategic Studies. Dr. Sakhuja, a former Indian Navy officer, is also former Director, National Maritime Foundation, New Delhi. He earned his MPhil and PhD from the Jawaharlal Nehru University, New Delhi. He specializes in issues of national security and public policy, particularly in the context of ocean affairs, geopolitics, Climate Change, Arctic, Blue Economy and 4th Industrial Revolution Technologies.