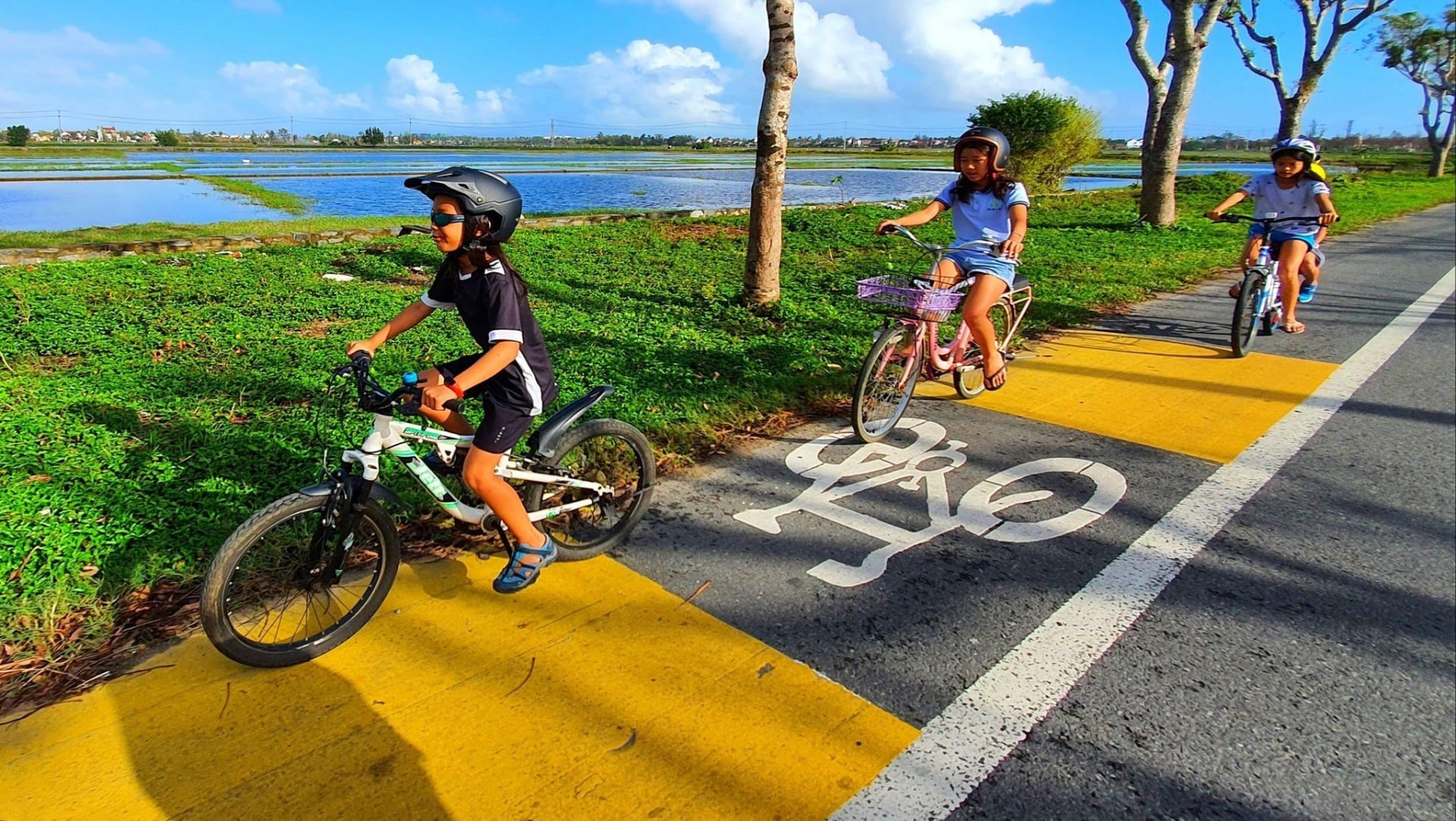 The Department of Technical Infrastructure (DTI) of the Ministry of Construction, in collaboration with the German Development Agency (GIZ), the World Resources Institute, and HealthBridge, released technical guidelines for the design of bicycle infrastructure in urban areas on May 29 in Hanoi.
The technical guide to bicycle infrastructure design is based on principles learned from recent road safety and infrastructure initiatives for cycling in Vietnamese cities, as well as international case study insights. It will allow people to ride bicycles more safely and encourage transportation options for people of all ages, abilities, and travel purposes.
The launch is deemed essential to Vietnam's efforts to address its swiftly expanding urban population, which is projected to account for half of the country's total population by 2025. Existing urban road networks currently pose hazards to cyclists and other vulnerable road users, and many minor streets lack the necessary space and infrastructure for the safe use of all pedestrians and bicyclists.
The guide provides broad recommendations and focuses on the design of bicycle infrastructure and intersections; reducing traffic conflicts; assistive vehicles; and traffic signs, signals, and road markings.
"We motivate urban planners, urban designers, road engineers, and city managers to employ this manual as a guide in their work," said Ta Quang Vinh, the DTI general director. "This guide provides theoretical as well as technical solutions to bicycle-related issues that comply with the recently released standards in Vietnam."
Retno Wihanesta, senior programme manager for Urban Transport Planning at the World Resources Institute, said, "This is a significant step towards attaining sustainable urban transportation in this country. We acknowledge the importance of bicycles as an economical, environmentally beneficial, and healthful mode of transportation. We anticipate that this guide will inspire more cities in Asia and around the globe to adopt bike-friendly infrastructure, resulting in healthier, more inclusive cities."
In the past, bicycles were the primary mode of conveyance in all Vietnamese cities. However, decades of steadily increasing private motor vehicle ownership have made bicycles a less popular mode of urban transportation, and urban transport policy has not shown much interest in them.
"Bicycling is not only beneficial to the wellbeing of individuals, but as an environmentally friendly form of transportation, it can help lower pollution and emissions," said Nguyen Thi An, country director of HealthBridge Vietnam. "To make cities viable, secure, and environmentally friendly, the installation of bicycle-enabled infrastructure should be an essential aspect of city development."
The new technical guidelines are supported by Germany's Federal Ministry for Economic Cooperation and Development, the DeveloPPP plan to pilot a public bike-sharing scheme in Vietnam, the Bloomberg Initiative for Global Road Safety, and the HealthBridge Livable Cities Programme.
Angela Nguyen