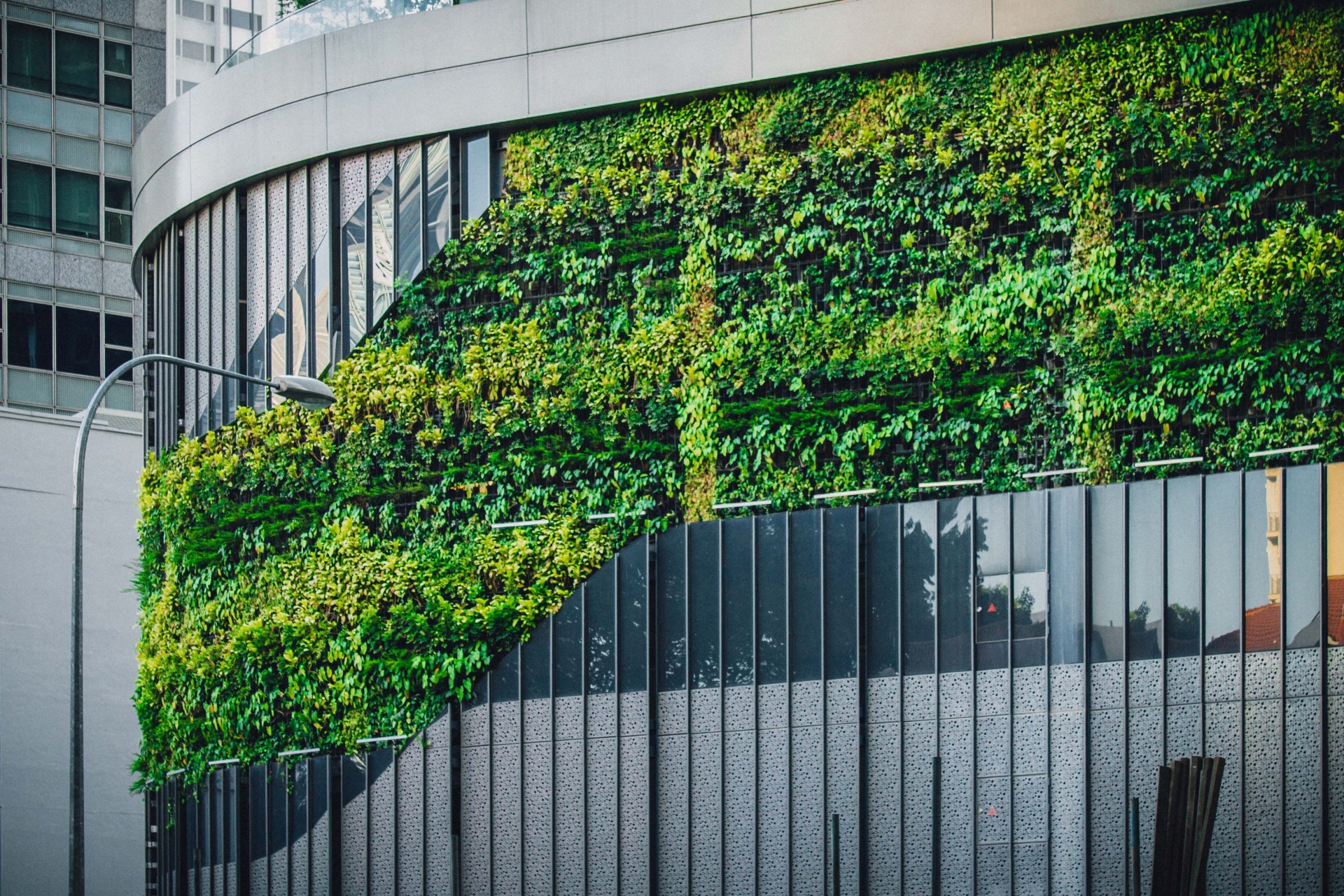 During 2023 Green Building Week in Ho Chi Minh City on September 18, the Ministry of Construction (MoC) held a dialogue on the policies to promote the development of green buildings.
According to the MoC, while cities globally occupy just 3 per cent of the Earth's surface, they account for over 70 per cent of total greenhouse gas emissions.
To keep global temperature increases to 1.5 degrees Celsius or lower, urban areas must achieve net-zero emissions, and Vietnam's government has made a robust commitment to achieving this by 2050.
As a developing nation, Vietnam's economic growth has significantly strained both its infrastructure and environment, particularly in terms of housing demand, energy consumption, waste management, and escalating pollution.
In response to these challenges and in pursuit of sustainable, low-carbon growth, the government has initiated various policies to bolster green construction.
"The concept of green building began its journey globally in the 1990s and soon became a movement, setting the trend for construction and operational management in over 100 countries and territories. In Vietnam, the emergence of green buildings can be traced back to between 2005 and 2010," reported the MoC.
"As per the statistics up to Q2/2023, Vietnam boasts nearly 300 green buildings certified to international standards, including Lotus, Edge, LEED, and Green Mark, covering a combined floor area of around seven million square metres. Currently, the nation ranks 28th globally in terms of LEED-certified buildings," the report added.
However, Deputy Minister of Construction Nguyen Tuong Van remarked, "This figure is rather modest compared to the actual number of constructions and their operational potential, especially when considering energy usage, resource conservation, efficiency, and environmental protection."
To date, no building in Vietnam has been designed, constructed, or managed to meet net-zero emissions criteria.
The national programme for energy conservation and efficiency from 2019 to 2030, approved by Prime Minister Pham Minh Chinh in Decision No.280/QD-TTg dated March 2019, aims to certify 80 green buildings by 2025, with this figure rising to 150 by 2030.
Additionally, the MoC has launched a climate change action plan for the construction sector from 2022-2030, with a view to 2050, to fulfil Vietnam's commitments from COP26. Measures to encourage energy-efficient and green construction have been laid out in the 2020 Amendment to the Construction Law and Decree No.15/2021/ND-CP governing investment project management.
It is evident that green construction, sustainable development, and climate change are paramount in the urban development and construction sectors. Promoting green building ensures that urbanisation benefits both present and future generations, while also being sympathetic to the natural environment.
Nevertheless, leaders from the MoC acknowledge the challenges in advancing green construction, citing the impacts of slowing real estate growth, declining consumer demand, and hurdles relating to access to investment capital and the shortage of skilled project planning and management personnel.
Furthermore, there remains an absence of mandatory regulations for the labelling and certifying of green, energy-efficient building materials.
Trung Duong