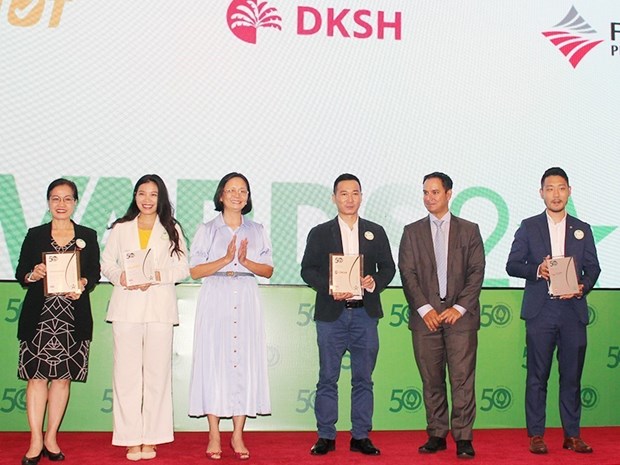 Dairy company Vinamilk, Bosch Vietnam – a supplier of technology and services and tech giant FPT are among winners of the 2023 Top 50 Corporate Sustainability Awards (CSA 2023).
A ceremony was held by Nhip Cau Dau Tu (Investment Bridge) magazine in coordination with some units in Ho Chi Minh City on June 29 to hounour the awardees.
Dang Nhat Minh, Editor-in-Chief of Nhip Cau Dau Tu, said with 18 categories, the programme aims to promote the trend of sustainable development in the business circle as well as the Vietnamese society.
It honours enterprises that have contributed to sustainable, environmentally-friendly development, and social equality, he said, adding that assessments are based on their performance in various activities with the three main pillars of environment, society and governance.
Notably, voting results revealed that most of them are seeking ways to improve their business processes towards the most possible sustainable development efforts.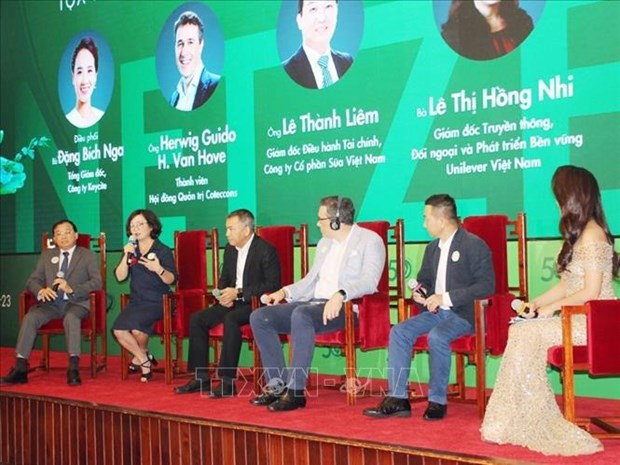 On this occasion, the organising committee made public an advisory board on sustainable development which provides technical assistance and in-depth consulting services for Vietnamese firms.
The council brings together leaders and experts from Hongkong and Shanghai Banking Corporation Limited (HSBC) Vietnam, Schneider Electric Vietnam, VinaCapita Fund Management JSC, and United Overseas Bank (UOB) Vietnam, among others.
On this occasion, there was two seminars, focusing on promoting business models towards net zero emissions and economic-environmental balance./.
(VNA)