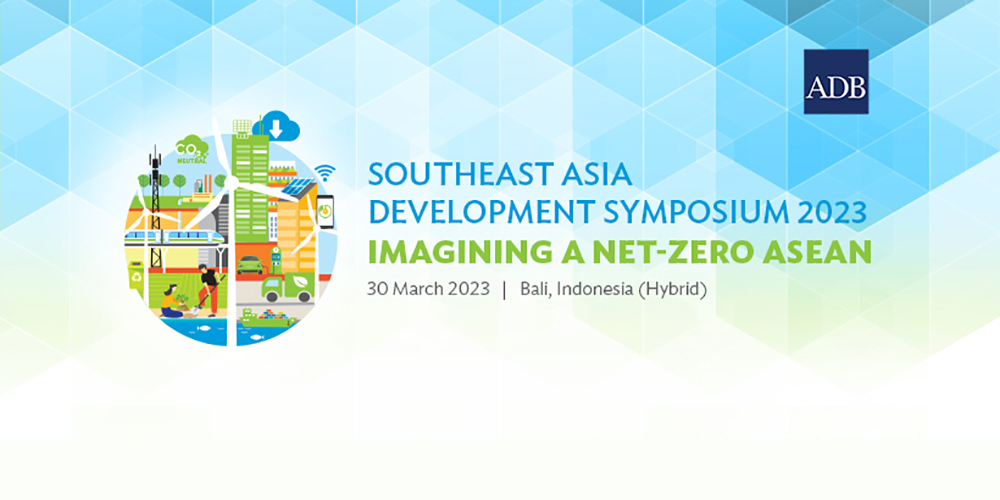 The 2023 ADB Southeast Asia Development Symposium (SEADS) will be a hybrid event, with attendance open both virtually and in person, with the venue in Bali, Indonesia. SEADS 2023, taking place on 30 March, will coincide with the ASEAN Finance Ministers' Meeting in Indonesia.
SEADS 2023, "Imagining a Net Zero ASEAN," will provide governments in Southeast Asia with a unique opportunity to discuss innovative solutions that can help countries focus on becoming net zero economies and rebound from the COVID-19 crisis and the global challenges resulting from the Russian invasion of Ukraine.
SEADS 2023 will feature an open morning plenary with (i) keynote addresses from ADB's President and other esteemed government and industry leaders; (ii) a special high-level panel discussion, 'Financing a Net Zero ASEAN;' and (iii) the launch of a new ADB report on the greening of global value chains. The afternoon agenda will feature breakout sessions exploring a range of measures that can advance a net zero future in ASEAN.
Attendees will have the opportunity to hear from thought leaders from government, industry, academe, civil society—decision makers who have a grasp of what is at stake in meeting ASEAN's net zero goals. Develop your network and deepen connections and relationships with people not just from your field but with potential partners and clients.
Registration for both online and in-person attendance is FREE and open to everyone. Airfare and hotel accommodation and other associated expenses for physical participation will be shouldered by the participant.
REGISTER NOW: https://seads.adb.org/symposium/SEADS2023