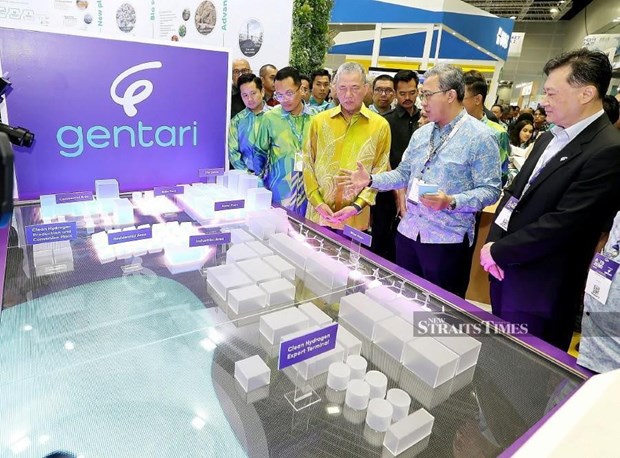 Malaysia is poised to become a regional leader in energy transition and the renewable energy industry as a result of the introduction of the Hydrogen Economy and Technology Roadmap (HETR) and the implementation of the National Energy Transition Roadmap (NETR).
Malaysian Prime Minister Datuk Seri Anwar Ibrahim said HETR could potentially generate up to 12.1 billion RM (2.5 billion USD) in revenue and contribute between 49 billion RM and 61 billion RM to the country's gross domestic product (GDP) by 2030.
Anwar, who is also the Finance Minister, said the implementation of HETR is also expected to generate over 45,000 job opportunities over the same period.
He said that the implementation of NETR with its six energy transition levers and five enablers, is expected to uplift Malaysia's GDP value from 25 billion RM in 2023 to 220 billion RM and generate 310,000 jobs in 2050.
Anwar shared that Malaysia has been recognised as the best country in Southeast Asia in the Energy Transition Index 2023 by the World Economic Forum. This demonstrates that Malaysia is taking the right track to drive a strategic shift and economic restructuring into new growth areas.
However, he noted that financing is the "real challenge" in the country's race and target to achieve net zero carbon emission by the year 2050.
It is estimated that an investment of at least 1.2 trillion RM between 2023 and 2050 is needed to enable a responsible energy transition.
He also noted that the government is committed to a more ambitious renewable power installed capacity target of 70% in 2050, one of the most ambitious in the region while expressing his belief that this positive and progressive intent shall position Malaysia as a favourable destination for clean and green investment, and thus sustaining or even creating new economic and job opportunities for the country./.
(VNA)