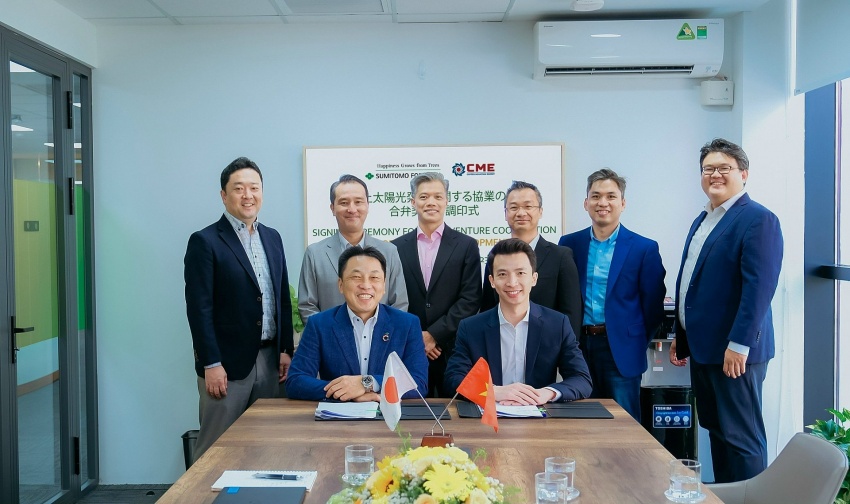 The joint venture is a synergy between two well-known brands, CME Solar of Vietnam and Sumitomo Forestry Corporation of Japan. Sumitomo Forestry, a global leader in various industries, has made a strategic decision to shift its focus towards renewable energy, recognising the urgent need to mitigate climate change and transition to cleaner energy sources.
With Vietnam's incredible potential for solar energy and its growing demand for sustainable solutions, Sumitomo Forestry identified the country as a key market for rooftop solar development.
To ensure the success of this ambitious venture, Sumitomo Forestry sought a partner with a strong track record and unrivalled expertise in rooftop solar installations in Vietnam. After careful consideration, CME Solar emerged as the ideal choice for their remarkable technical knowledge, extensive experience, and unwavering commitment to meeting ESG (environmental, social, and governance) standards.
CME Solar has long been recognised as a leader in the Vietnamese distributed solar energy industry, renowned for their exceptional proficiency in rooftop solar installations. Their proven track record in executing successful projects and their comprehensive understanding of the technical intricacies and ESG requirements in Vietnam make them an invaluable partner for Sumitomo Forestry.
By pooling their resources, knowledge, and experience, Sumitomo Forestry and CME Solar are primed to accelerate the development of rooftop solar installations in Vietnam.
The primary goal of the joint venture is to drive the adoption of rooftop solar energy systems across Vietnam. These systems offer numerous benefits, including reducing reliance on traditional energy sources, lowering carbon emissions, and providing clean and sustainable electricity. Together, they will deliver cutting-edge solutions that meet the country's increasing energy demands while adhering to the highest ESG standards.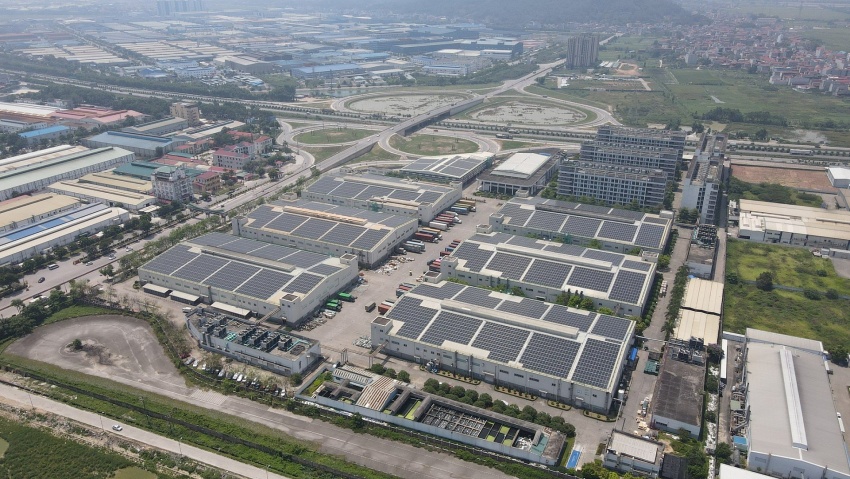 Both CME Solar and Sumitomo Forestry share a common commitment to achieving net-zero emissions by 2050. They are aligned in their core values of delivering the best green energy solutions to communities.
Since its inception, CME Solar has consistently followed its Net Zero Roadmap, with a strong focus on reducing carbon emissions for both communities and clients. Additionally, CME Solar offers financial solutions that provide clients with cost advantages compared to relying solely on the national grid.
Both parties look forward to witnessing the positive impact of this joint venture as it contributes to the growth of rooftop solar installations in Vietnam and drives the adoption of clean energy solutions across the country.
Sumitomo Forestry, established in 1691, is a Japanese company with a rich history of over 300 years that provides various products and services related to wood and the environment. Sumitomo Forestry announced its long-term vision "Mission TREEING 2030" and plans to focus on initiatives to realise a decarbonised society.
Founded in 2018, CME Solar is an investment and development company specialising in renewable energy projects throughout Vietnam. With a strong financial foundation, CME Solar possesses the necessary resources to meet the increasing demand of the rapidly developing solar energy market nationwide.
Nhat Ha