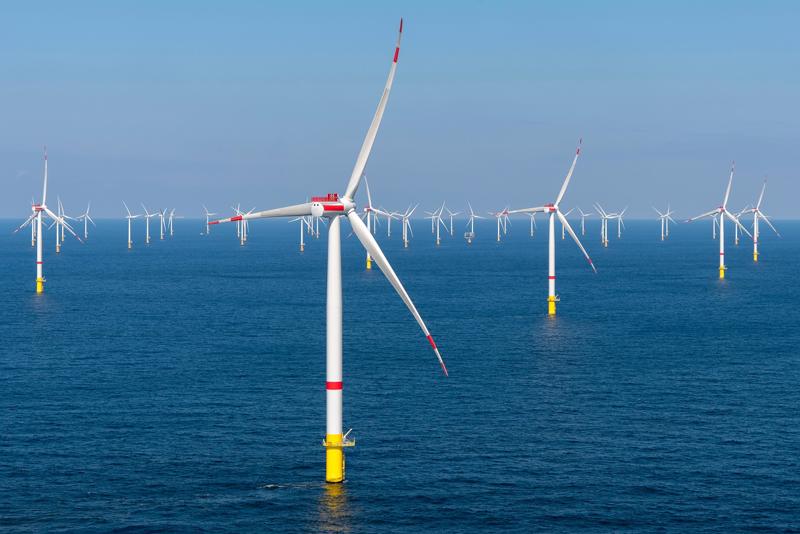 As one of the areas with the best wind potential in Vietnam, south-central Binh Thuan province boasts ideal seabed conditions for installing fixed-bottom wind turbine foundations and has the potential to develop seaports and large-scale power grid support from offshore wind energy, Mr. Stuart Livesey from Copenhagen Infrastructure Partners (CIP) in Vietnam and CEO of the 3.5GW La Gan Offshore Wind Farm told a workshop on August 29 regarding the prospects for the development of the offshore wind power industry to promote the marine economy.
Co-organized by Denmark's CIP, the Union of Science and Technology Associations, and the Binh Thuan Department of Natural Resources and Environment, the workshop aimed to introduce the opportunities offshore wind power development in Binh Thuan will bring and its ability to coexist with other marine activities in terms of socio-economic benefits, local supply chains, and employment opportunities, and the possibility of developing the marine economy in parallel with existing activities such as fisheries and recreation.
According to Mr. Livesey, the implementation of an offshore wind project promises to create high-quality jobs for workers both locally and nationally and provide opportunities to transfer advanced technologies and develop local supply chains and help them evolve to take advantage of the increasing opportunities.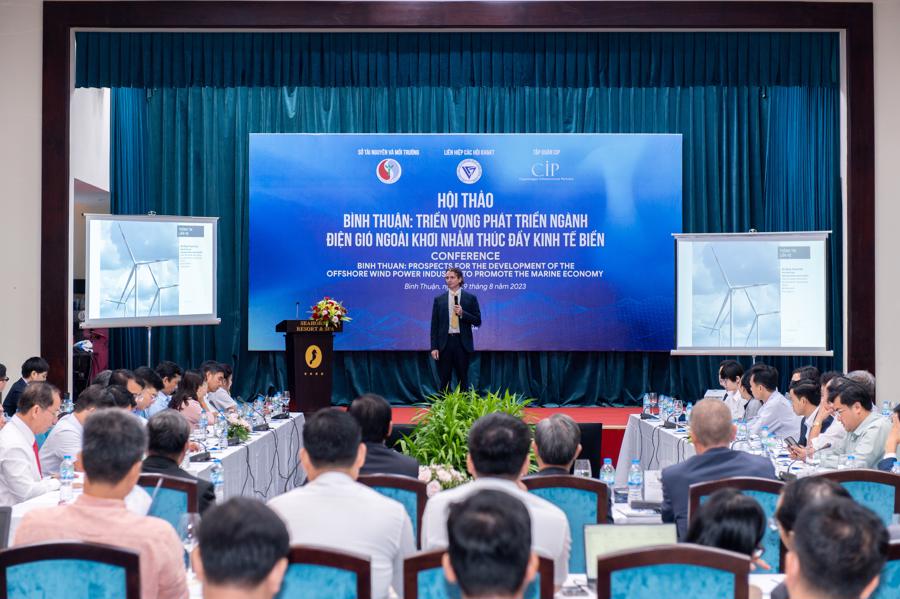 Addressing the workshop, H.E. Nicolai Prytz, Ambassador of Denmark to Vietnam, expressed his appreciation of the determination exhibited by Binh Thuan province and said that as a pioneer and world leader in offshore wind energy since 1991, Denmark is keen to share its experience and support Binh Thuan in particular and Vietnam in general to successfully initiate an offshore wind industry.
For his part, Mr. Phan Van Dang, Deputy Chairman of the Binh Thuan Provincial People's Committee, affirmed the province's determination in creating a favorable and friendly environment for offshore wind power investors.
CIP experts at the workshop shared in-depth experience drawn from the development of offshore wind projects around the world. International experience shows that such development can benefit communities in many ways, working in harmony with fisheries activities and boosting the tourism industry as well as ecosystems if appropriate measures and high international standards are applied.
In addition, based on CIP's studies, the localization rate in an offshore wind farm in Vietnam could reach over 40 per cent, which means that with the planned $10.5 billion estimated cost of the La Gan offshore wind farm, the Vietnamese content would be approximately $4,4 billion, with costs focused on development and project management, foundations, onshore and offshore substations, construction ports, operations, and maintenance services.
Diep Linh