On the occasion of Denmark's Constitution Day, June 5, Danish Ambassador to Việt Nam Nicolai Prytz writes to Việt Nam News about how Denmark and Việt Nam can continue working together in the green transition for a sustainable and greener world.
Today, we celebrate 174 years since the adoption of the Danish Constitutional Act, the most important law in Denmark, which ensures Danes' fundamental civil rights and freedom. We would also like to take this opportunity to celebrate the strong ties and successful cooperation with our Vietnamese counterparts and friends. Specifically, this year is the 10th year anniversary of the signing of the Comprehensive Partnership Agreement between Denmark and Việt Nam, a major milestone which elevated our bilateral relationship from traditional development cooperation to a full-fledged partnership encompassing political dialogue, trade and investment, green growth, energy, food safety, culture, etc.
Over the past 10 years, green transition and sustainability have always been the predominant theme in all Danish-Vietnamese cooperation programes, be it investment projects or development partnerships in the energy sector or in the agriculture sector, etc.
Việt Nam's commitment at COP26 to reach net-zero emission by 2050 and to the Just Energy Partnership (JETP) between Việt Nam and the International Partner Group (IPG) – which Denmark forms part of – send an important and strong signal regarding the country's commitment to green and sustainable development. To accomplish this goal, it is crucial to both shift to alternative sources of energy, which are sustainable, stable, and affordable and strengthen the use of energy in a smarter and more effective way.
The Danish-Vietnamese Energy Partnership program, which has been running for 10 years, is the Danish Government's main contribution to Việt Nam's energy transition. The program has concentrated on supporting Việt Nam to develop its long-term energy planning with a focus on sharing knowledge on new technology and best practice modalities, e.g. concerning energy savings, offshore wind power and renewable fuels, etc. These are strongly linked to Danish competencies and experience.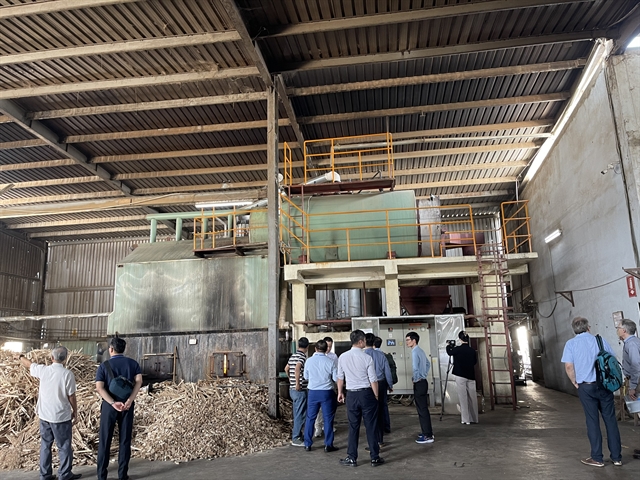 Việt Nam's National Power Development Plan 8, prepared with Danish support, which was adopted last month, reconfirms the comprehensive approach, which combines renewable energy and improved energy efficiency, as the way forward to reduce Việt Nam's dependence on fossil fuels and to reach carbon neutrality by 2050. Still, it seems that energy efficiency has not received as much attention as it needs, being a key role in the green transition of any country.
In recent decades, Việt Nam has experienced average annual growth rates of around 7 per cent in GDP, which has led to a significant increase in energy consumption as well as in associated emissions. It is key for Việt Nam to be able to decouple economic and energy consumption through improved energy efficiency. It is worth noting that the cheapest and cleanest energy obviously is the one we don't use. Investments in energy-saving technology will, in the long run, be more cost-effective due to substantial savings of costs in fuels but also include major societal benefits such as reduced air pollution and improved national energy security.
Since 1990, Denmark has grown its economy by nearly 40 per cent in real terms but reduced total energy consumption by 7 per cent, making Danish industry and businesses more cost competitive. This is a result of dedicated efforts from private companies, public institutions and consumers. We are happy to share with Việt Nam solid Danish solutions, expertise and best practices, which have helped Denmark achieve success in this area and can serve as a valuable inspiration for Việt Nam.
In concrete terms, through the Danish-Vietnamese Energy Partnership program, Denmark has been supporting Vietnamese energy-intensive enterprises to implement energy efficiency solutions through piloting voluntary agreement schemes. This includes support in energy auditing, identifying solutions, developing feasibility studies, and connecting enterprises with financial institutions and banks to make investments happen. This mechanism has been well-proven and has gained great success in Denmark. In addition, Denmark also supports Việt Nam in building capacity for energy consultants, auditors and enterprises in energy audits and developing energy-saving solutions. It is expected that at the end of its third phase in mid-2025, the program will complete 100 energy audits and facilitate investment for 25 feasibility studies for local enterprises.
Denmark is pleased to be one of the first countries in the world which has been effectively working on a continuous basis with the Vietnamese government on its green transition. We look forward to continuing our successful collaboration and close partnership with Việt Nam for many years to come.
(VNS)