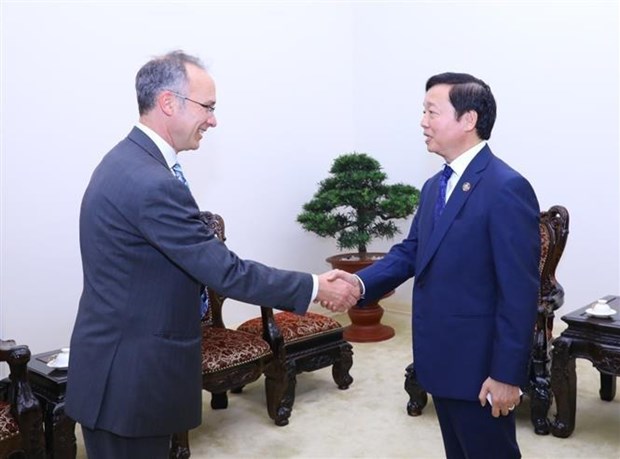 Deputy Prime Minister Tran Hong Ha received Professor of energy and climate change Frank Jotzo from the Australian National University in Hanoi on July 11.
Ha spoke highly of Australia's outstanding achievements in realising the international commitments on climate change adaptation and energy transition which are partly attributed to Australian scholars, including Jotzo.
The two countries have many cooperation priorities related to climate change adaptation, net zero emissions, and just energy transition. Experts and scientists of Australia have an important role to play in transferring technology, giving advice, and assisting Vietnam in perfecting mechanisms, policies and laws, he went on.
The Deputy PM noted the restructuring of multilateral financial institutions towards green investment and green finance poses many challenges to developing countries like Vietnam, whose growth model still depends much on natural resources and fossil fuels. Given this, Vietnam targets green and sustainable growth in tandem with the effective settlement of social, environmental, and employment issues.
He also underlined Vietnam's attention to human resources training, considering this a highly potential field of cooperation between the two countries.
For his part, Jotzo held that the challenges facing Vietnam in integrating renewable energy such as wind and solar power into the national power grid are mainly related to economic and technical issues. The country's Government should devise preferential policies to attract the private sector's finance for dealing with this issue.
The professor expressed his readiness to actively contribute to bilateral collaboration in education-training and climate change response in the time ahead./.
(VNA)