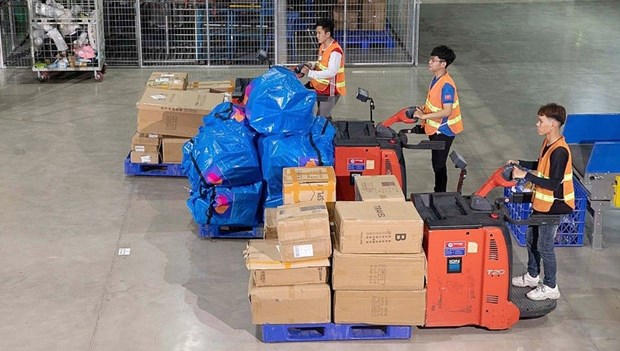 It is time for e-commerce to change towards rapid development associated with sustainable green technology to minimise the adverse impact on the environment and society, according to experts.
The Vietnam E-commerce Index 2023 report points out that the online retail sector has two main stages that negatively affect the environment, including delivery related to the carbon emissions of vehicles, and the packaging of goods that use nylon bags, bubble wrap, and disposable plastic items.
A lot of creative solutions have been implemented in the past, helping e-commerce go green, towards the goals of net zero emissions and plastic waste reduction.
Nguyen Thanh Hung from the Vietnam E-commerce Association (VECOM) said that currently, policies on digital economy and e-commerce still focus on solutions for rapid development.
Therefore, it is necessary to have those to develop the digital economy and e-commerce in a sustainable and environmentally friendly manner, stated Hung.
The development of e-commerce will create useful tools to contribute to environmental protection, through the online trading of products and services associated with waste collection and recycling, he said, stressing the necessity to further promote the implementation of the circular economy in production and business activities and optimise logistics activities.
Enterprises and organisations can help by exchanging and trading carbon credits on national and global scales, he added.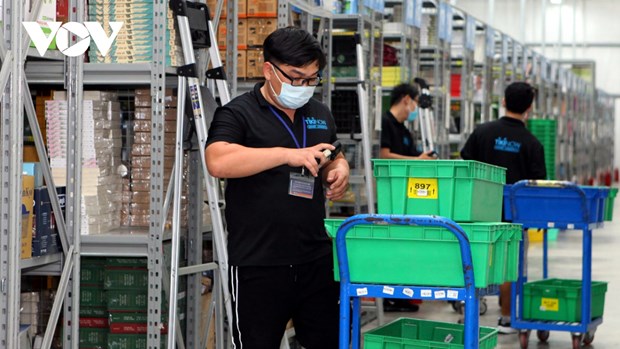 To that end, stakeholders, including state management agencies, businesses, research and training institutions, and professional organisations, need to closely coordinate and implement appropriate activities, the expert said.
According to the Vietnam Logistics Report, logistics account for a large proportion of the total cost at retail enterprises, ranging from 10% – 20%. As for logistics costs, transportation makes up the highest proportion, with 60% – 80%. Therefore, optimising transportation costs not only helps businesses cut total costs, but also significantly contributes to reducing emissions from transportation activities.
Lai Viet Anh, Deputy Director of the Department of E-commerce and Digital Economy under the Ministry of Industry and Trade, affirmed that when green consumption becomes a trend, e-commerce must also transform towards green e-commerce. Users tend to stop buying products and using services that have adverse impact on the environment and society.
That is why e-commerce must change not only packaging, but also its journey from seller to buyer needs to be green and sustainable, she stressed.
In fact, the amount of waste thrown away when shopping online is seven times higher than what is released when shopping in-store. Statistics from Shorr Packaging Corp show that about 86% of consumers say they are more likely to buy from retailers who provide sustainable packaging, and 77% of consumers expect more brands to provide 100% sustainable packaging in the future, Anh cited.
To ease the impact of e-commerce on the environment, she suggested the sales stage should use environmentally friendly means of delivery, build smart logistics, and optimise transportation and delivery. In addition, the packaging stage should encourage the use of recycled packaging, and reduce the amount of packaging at all stages. Retailers need solutions to change consumption habits towards green delivery, she added./.
(VNA)