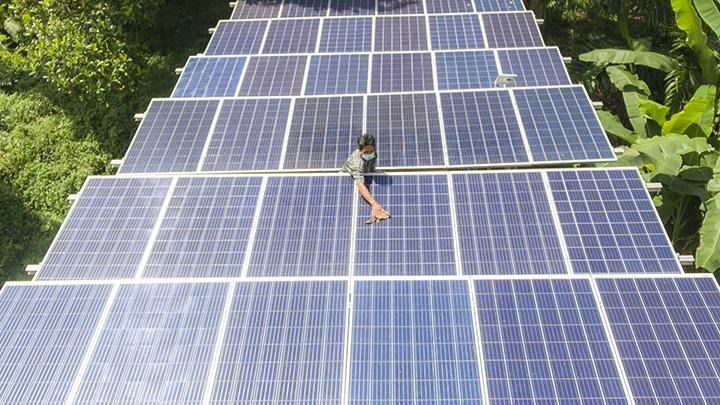 Vietnam has laid out a blueprint to boost renewable energy growth and slash coal-fired electricity generation, which experts said would facilitate its efforts to reach the climate target of net zero carbon emissions by 2050, Xinhua quoted the Vietnam News report.
Ha Dang Son, head of the Centre for Energy and Green Growth Research, noted that coal-fired power output would drop to 20 per cent of the power supply by 2030 from almost half now, while the share of renewable energy in the country's power mix would be raised to about 70 per cent.
"The plan prepared by the Ministry of Industry and Trade has been aligned with Vietnam's commitments in COP26 and Just Energy Transition Partnerships to attain a dual goal of power security and a green transition," he said.
The plan showed Vietnam would double its power generation capacity to more than 150 gigawatts by 2030 from 69 gigawatts at the end of 2020.
As the plan is expected to accelerate energy projects in progress, Vietnam could reduce the risk of power shortages in 2025-2030, said Ngo Tuan Kiet, head of the Institute for Energy Technologies.
Under the plan, half of Vietnam's office buildings and homes would be powered by rooftop solar panels by 2030.
The country would also aim to export green energy with a target of 5-10 gigawatts by 2030, according to the trade ministry.
Meanwhile, economist Vo Tri Thanh said the long-anticipated power plan would facilitate and unlock financing needed for investments to achieve net zero carbon emissions.
Approved by Prime Minister Pham Minh Chinh on Monday, the power development plan estimated that Vietnam would need US$134.7 billion to develop new power plants and power grids between 2021 and 2030.
(Bernama-Xinhua)