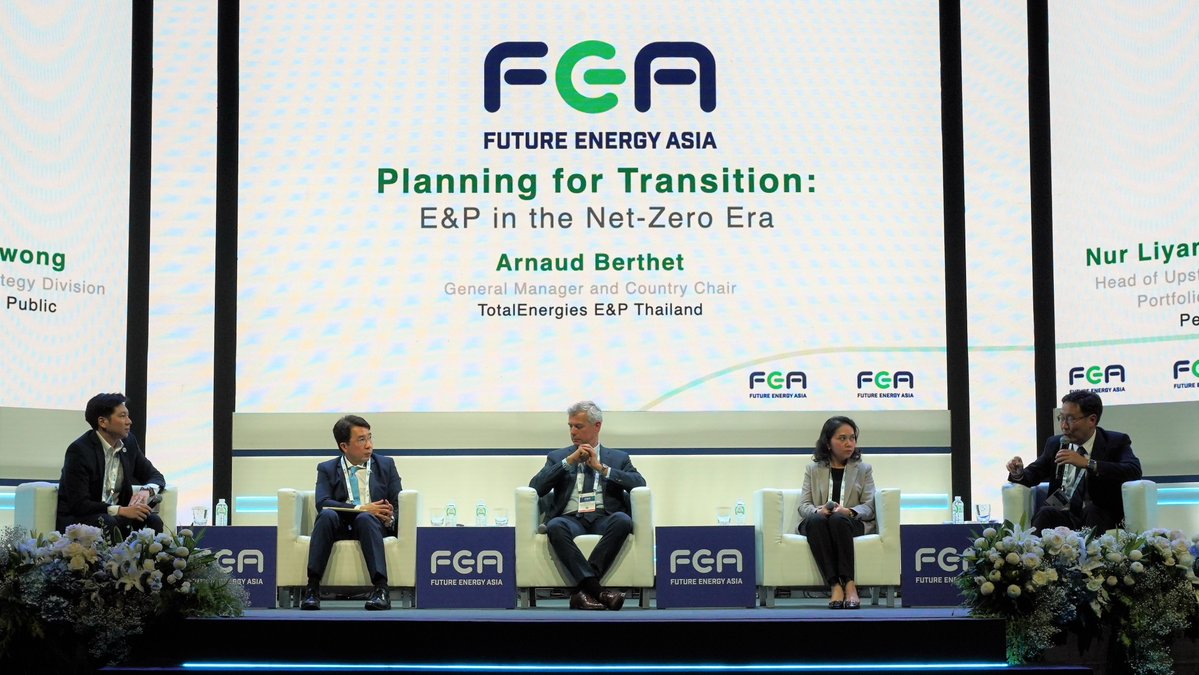 Thailand is actively promoting its pioneering role in the regional energy transition in the context of a strong energy transition wave emerging globally.
Speaking at the opening ceremony of the Future Energy Asia and Future Mobility Asia Summit on May 17, Veerapat Kiatfuengfoo, Deputy Permanent Secretary of Thailand's Ministry of Energy, said that the country is committed to achieving carbon neutrality by 2050 and net zero emissions by 2065 through determination, efforts and consistent policy measures.
According to him, Thailand is promoting the use of renewable energies such as photovoltaic, wind power, and hydroelectricity, while taking other measures including a proper budget allocation to support the development of renewable energies.
Meanwhile, Prasertsak Cherngchawano, Deputy Governor of Power Plant Development and Renewable Energy of the Electricity Generating Authority of Thailand, emphasised the importance of partnerships across sectors and regions to address climate change and develop sustainable solutions.
The three-day Future Energy Asia and Future Mobility Asia in Bangkok is expected to welcome 18,000 visitors from over 700 countries and territories worldwide. Over 350 CEOs, policymakers, and technical experts will talk about the critical trends, challenges, and opportunities shaping the energy and mobility sector today.
Within the summit's framework, an exhibition showcases a wide range of products in the renewable energy sector including electric vehicles, electric vehicle batteries, electric charging stations as well as software and supportive technologies./.
(VNA)