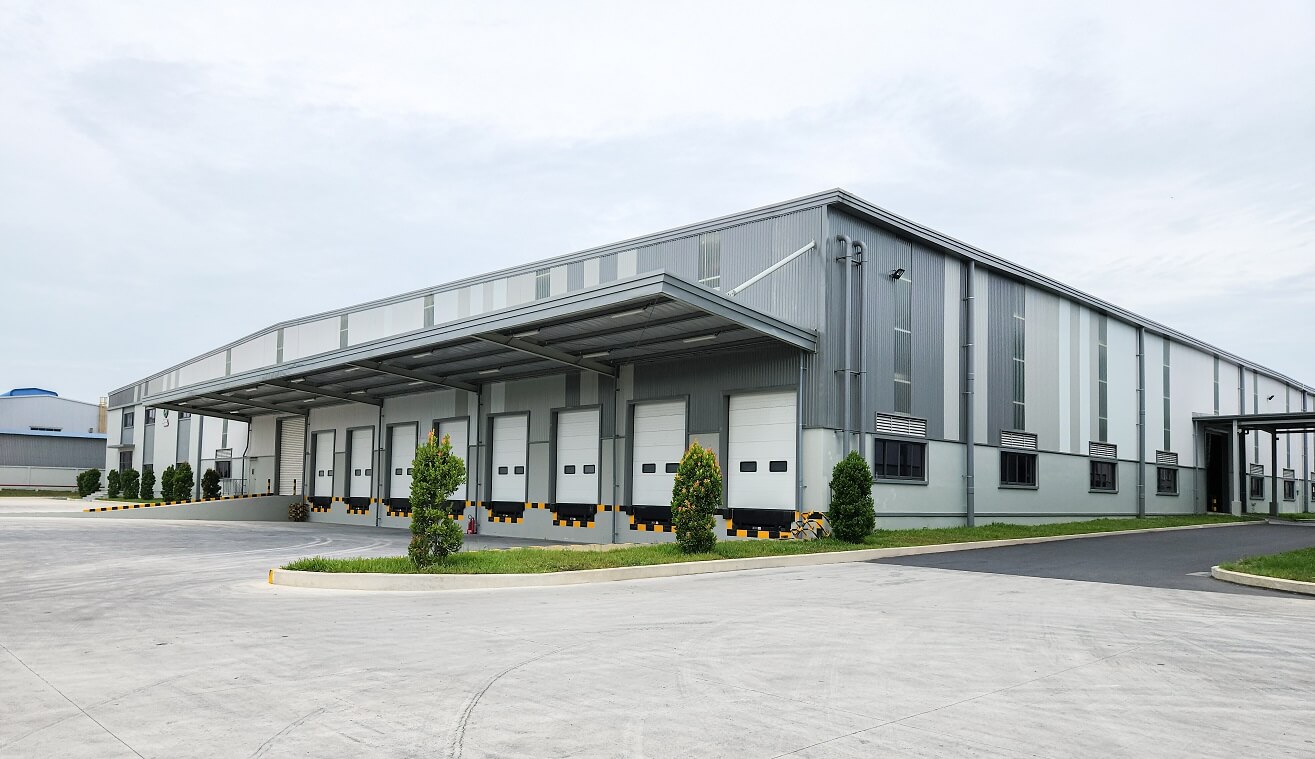 The certification recognises the development in Binh Duong province for its sustainability credentials under the Leadership in Energy and Environmental Design (LEED) v4 Building Design and Construction: Warehouses and Distribution Centres rating system.
Edwin Tan, deputy CEO at Frasers Property Vietnam, said that achieving the first LEED-certified ready-built warehouse in the nation not only validates the company's asset strategy, but also contributes to the country's advancements in sustainability.
"We are committed to further embedding sustainability across the lifecycle of our assets, with efforts focused on green building certification and retrofitting existing buildings to higher standards. These are important aspects of the value-creation for our partners, tenants, and customers," said Tan.
LEED is the world's most widely used green building rating system and provides a framework for healthy, efficient, and cost-saving green buildings.
"The LEED certification is a transformative tool that ensures a building is designed and operated to achieve high performance, improve human health, and protect the environment," said Peter Templeton, president and CEO of the USGBC.
"By prioritising sustainability, the Eco Logistics Centre is leading the way in its industry and helping the USGBC continue towards our goal of green buildings for everyone within this generation," Templeton added.
The Eco Logistics Centre's design and construction phases were carried out in accordance with the LEED rating system.
These comprise the implementation of practical and measurable strategies and solutions in its industrial warehouses, including designs that improve energy performance by up to 25 per cent. These include energy- and water-efficient equipment, advanced commissioning, sustainable material selection, and indoor environmental quality targets.
Owned by Chuong Duong Beverages JSC and managed by Frasers Property Vietnam, the Eco Logistics Centre sits on more than 7.5 hectares, providing warehousing space to sustainability-minded tenants. Beyond the sustainable focus, technology and design elements have also been incorporated to enhance occupants' productivity, health, and wellbeing.
Making progress to realise sustainable real estate in Vietnam
As a Group, Frasers Property is committed to becoming a net-zero corporation by 2050, encompassing Scope 1, 2 and 3 emissions. One of its sustainability goals focuses on green-certifying 80 per cent of all its owned and asset-managed properties by 2024.
As it pursues new business opportunities across a range of asset classes, all its new and redeveloped properties will be green-certified in accordance with industry and international standards.
In late 2022, Frasers Property Vietnam became the first real estate company in Vietnam to be endorsed by the Science Based Targets initiative (SBTi).
It received approval from SBTi for its detailed net-zero roadmaps and carbon reduction targets that help to reduce greenhouse gas emissions.
As part of its SBTi plans, the company is progressively installing rooftop solar panels, allocating renewable energy for street lighting, and introducing energy- and water-efficient building equipment across its portfolio.
The Eco Logistics Centre's LEED certification marks Frasers Property Vietnam's first step in certifying all its owned and managed industrial facilities across the country.
The company is targeting LEED certification for a total of over a million square metres of international-grade industrial facilities across more than 180ha of industrial land in both northern and southern Vietnam.
These commitments support the country's growing international appeal as an industrial powerhouse and an emerging attraction for foreign investment.
Binh An