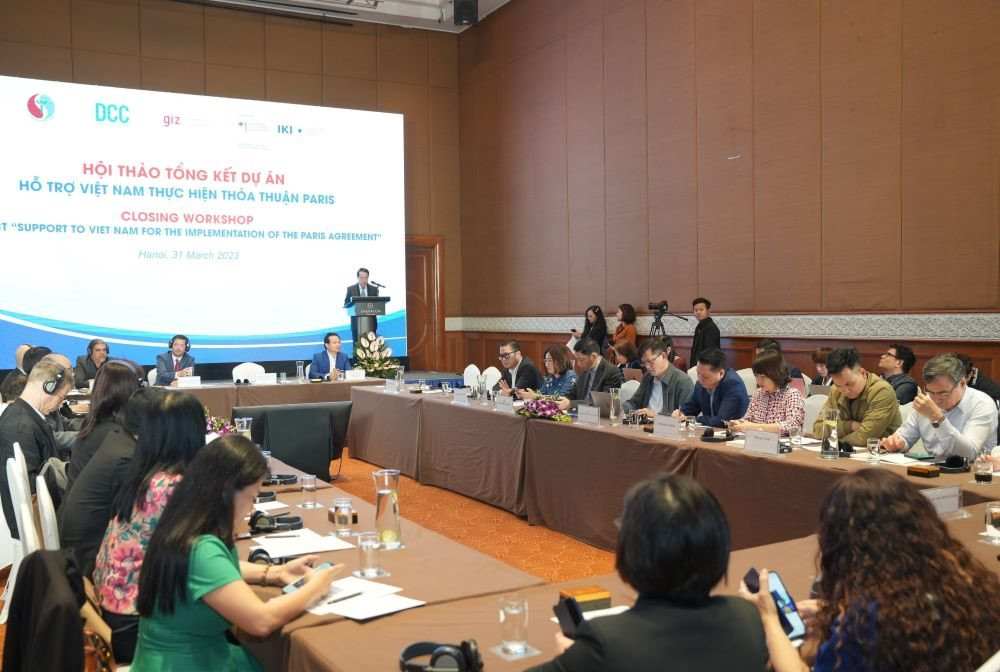 A conference was held in Hanoi on March 31 to review a German-funded project under the moniker "Support to Vietnam for the implementation of the Paris Agreement" (VN-SIPA).
The project was funded by the German Ministry for the Environment, Nature Conservation and Nuclear Safety (BMU) under the International Climate Initiative (IKI) and implemented by the German Corporation for International Cooperation (GIZ) from 2019 to 2023.
Addressing the event, Tang The Cuong, Director of the Department of Climate Change under the Ministry of Natural Resources and Environment, said as one of the countries that are hardest hit by climate change, Vietnam has made strong commitments to joining hands with the international community in responding to climate change.
The Government of Vietnam ratified the Paris Climate Accords in 2016 and issued a plan to implement the agreement. At the 26th UN Climate Change Conference (COP26), the Vietnamese Prime Minister announced Vietnam's commitment to net-zero emission by 2050.
As part of efforts to realise the commitment, Vietnam has significantly increased its contribution to greenhouse gas emission reductions in the updated Nationally Determined Contribution (NDC) in 2022. Specifically, the unconditional emission reduction rate was increased to 15.8% in 2022 from 9% in the 2020 NDC. The conditional emission reduction rate was also raised to 43.5% in 2022 from 27% in the 2020 NDC, he noted, attributing the results to the support from the project and partners.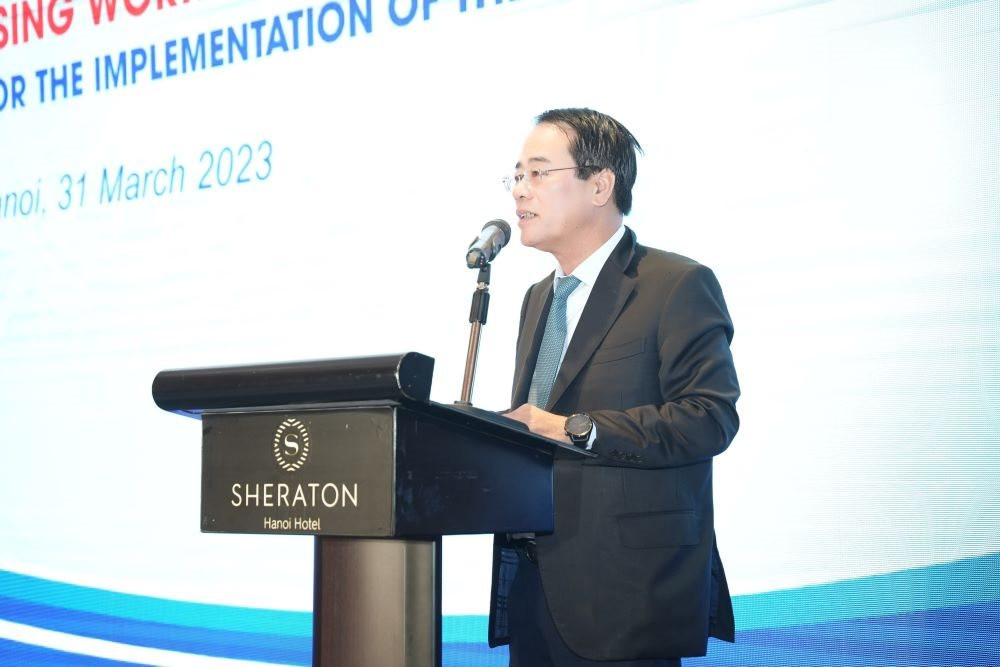 After four years of implementation, the project has made important contributions, especially in consultations, to the building of the policy framework regarding climate change response as well as the updating of the NDC, while helping strengthen capacity for national contact points, ministries and localities in managing and coordinating in implementing the NDC and the Paris Agreement.
Besides, the project has helped build four metering, reporting and verifying systems on GHG emission reduction, while assisting ministries and sectors to design policies and plans in the field, he said.
Meanwhile, Pham Van Tan, Vice Director of the Department of Climate Change said that along with providing assistance in policy development and capacity building for ministries and sectors, the project has helped the pilot of three adaptation solutions based on urban ecosystems in Dong Hoi city of central Quang Binh province, and five agricultural farming models based on ecosystems and smart agriculture adapting to climate change in central Ha Tinh province. These solutions and models have been handed over to localities for use.
Jens Schmid-Kreye from the German Embassy in Vietnam said that German agencies will continue to join hands with Vietnam towards the goal of becoming climate neutral by 2050, implementing the NDC and the specific targets of the just energy transition partnership. The German Government will always support Vietnam in implementing these goals, the official pledged./.
(VNA)