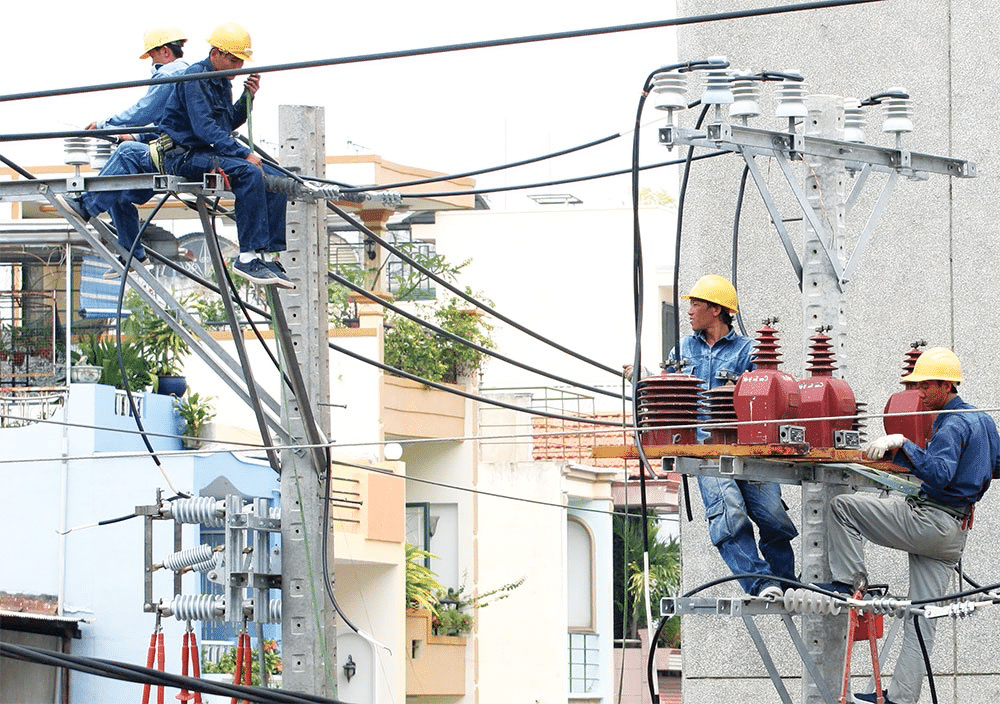 The Ministry of Industry and Trade (MoIT) was tasked with completing the plan to modify the average retail price of electricity and submitting it to the government in accordance with the March resolution by the government at the monthly meeting.
This modification will serve as the foundation for an increase in the retail price of electricity used for daily life and production. Electricity of Vietnam (EVN) recorded a record loss of nearly $1.55 billion from electricity generation in 2022; if other financial income is excluded, the loss falls to $1.12 billion.
Previously, at the end of March, the MoIT announced that the cost of electricity production and business increased by 9.27 per cent compared to 2021. Since March 2019, when the average retail price of electricity remained at 8 US cents per kWh, EVN has lost approximately 0.7 US cents per kWh of electricity sold.
If the average retail price of electricity remains unchanged this year, EVN's calculations indicate that the parent company will be in the red by more than $188 million by June and nearly $1.19 billion by December.
EVN reported to the MoIT that as a result, ways of generating prices spiked while selling, and output prices were sluggish to adapt. Consequently, EVN will struggle to balance monetary flow to power generating units, mobilise capital, and balance capital. This will impact the availability of electricity and the investment, repair, and maintenance of electrical infrastructure.
"Our nation's electricity prices cannot be comparable to those of developed nations. People, businesses, and the economy cannot withstand excessive prices," said Prime Minister Pham Minh Chinh in February at the conference to promote domestic production and consumption and expand export markets.
The prime minister directed the MoIT to preside over and coordinate with EVN to consider and alter the average power selling price in compliance with the law, or to order EVN to consider and adapt the average power selling price in line with the law.
Angela Nguyen