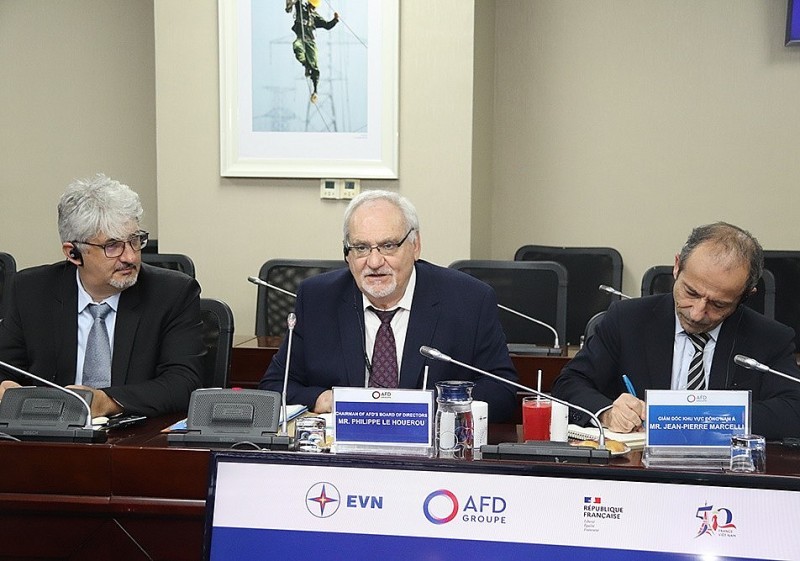 Recently in Hanoi, Mr. Tran Dinh Nhan – General Director of Electricity of Vietnam (EVN) just had a working meeting with a high-level delegation of the French Development Agency (AFD) on cooperation between the two sides. Attending the meeting were Mr. Philippe Le Houerou – Chairman of the Board of Directors of the French Development Agency.
At the meeting, Mr. Philippe Le Houerou said: EVN is one of the important partners of ADF, he also highly appreciates the good cooperation relationship with EVN in recent years.
According to commitments on energy transition and net zero emissions by 2050, AFD is considering expanding support to EVN through new concessional loans as well as the exchange of experience with stakeholders in the near future.
Sharing with the current difficulties with EVN, Mr. Philippe Le Houerou affirmed: ADF will support and accompany EVN with the most positive solutions.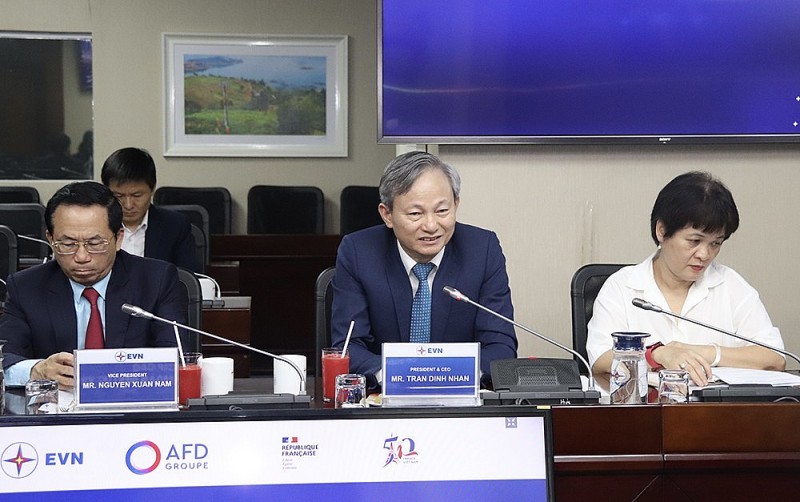 Mr. Tran Dinh Nhan – EVN's General Director expressed his gratitude and wished that AFD would continue to support EVN's projects through preferential loans. Based on the good results over the years, EVN believes in effective cooperation with ADF in the future.
EVN commits to continue to use the best resources to maintain, develop and elevate this partnership to new heights through cooperation activities in the field of energy transition in the coming time.
AFD is a prominent sponsor of EVN with preferential unsecured loans from the Government for clean energy and renewable energy projects such as: Hoa Binh Hydropower Plant Extension, Ialy Extension, Sesan 4, or grid projects to release renewable energy capacity (southern grid project). AFD's loans contribute to helping EVN effectively solve the capital arrangement problem, enhance the diversity of capital sources, and optimize the cost of capital arrangement without increasing the public debt of the Government of Vietnam.
Previously, from May 31 to June 5, AFD's delegation worked with Power Project Management Boards 1, 2, 3, Southern Power Corporation and functional departments of EVN to discuss cooperation agreements.
(VietnamEnergy.vn)