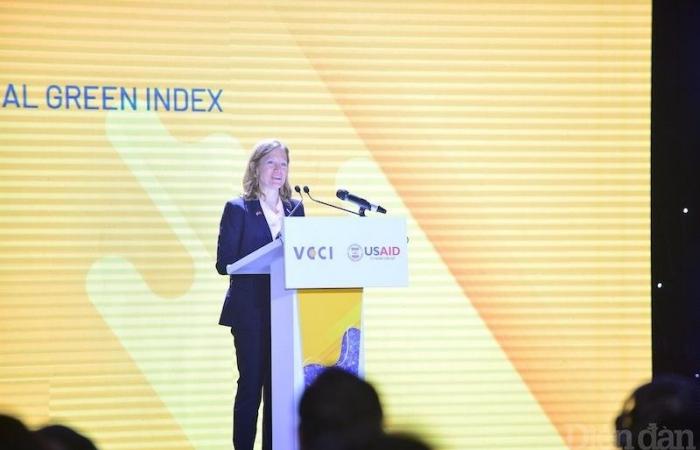 The Green Index is developed to provide investment information for policy making at both central and local levels to minimize the negative impacts of climate change and environmental pollution on the environment. business activities and business sustainability.
At the announcement ceremony on April 11, the Top 10 provinces with the highest PGI scores included Tra Vinh, Lang Son, Bac Ninh, Quang Ninh, Da Nang, Hai Duong, Lao Cai, Bac Kan, Bac Giang and Vinh Phuc.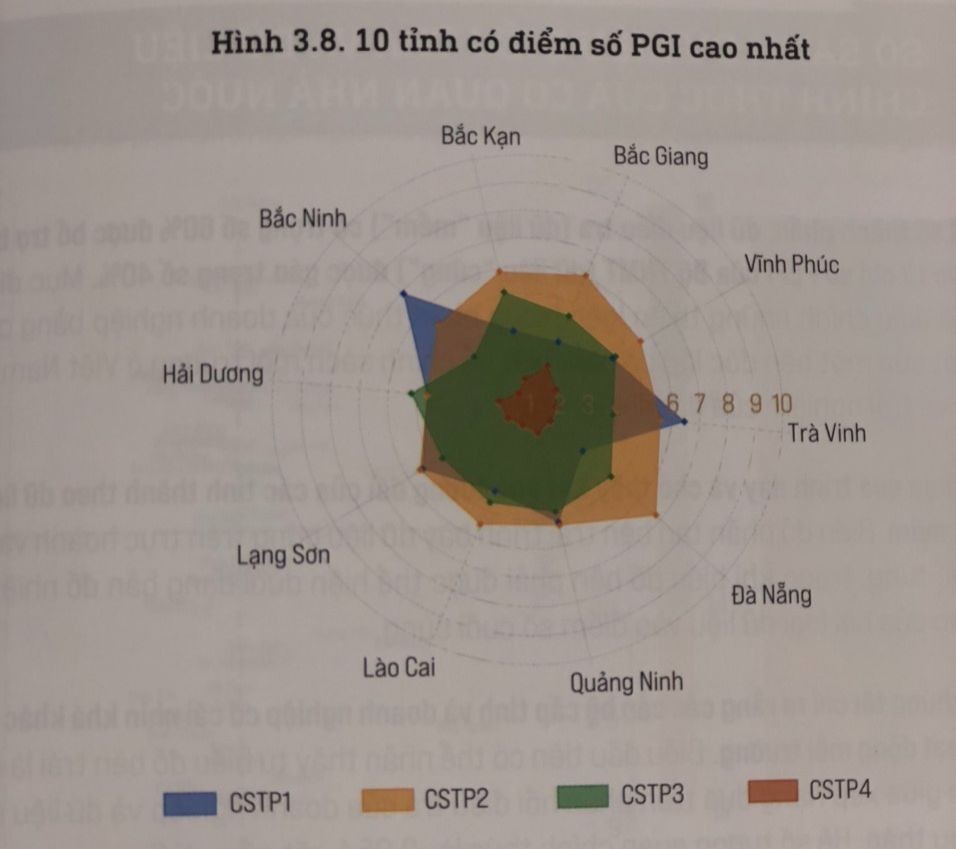 Speaking at the announcement ceremony, Ms. Aler Grubbs, Country Director, US Agency for International Development in Vietnam (USAID) said that Vietnam has made great efforts to maintain economic growth over the past year, despite The economy is heavily influenced by external shocks. Although growth slows down, Vietnam is still a high-growth country.
"The world is changing a lot and Vietnam is the first country to have a provincial green index, demonstrating Vietnam's strong commitment to green growth and green development," said the Country Director, National Institute of Agriculture and Rural Development. The United States Agency for International Development in Vietnam (USAID).
According to USAID leaders, accessing green growth resources brings many great impacts to businesses and the economy. This is the driving force for Vietnam to develop sustainably and realize its committed goals.
Vietnam has committed to reach net zero emissions by 2050 and be a middle-income country by 2050. To do this, it requires the cooperation of agencies, organizations and businesses. and the Provincial Green Index (PGI) is an important tool to assess the effectiveness of public authorities on environmental protection.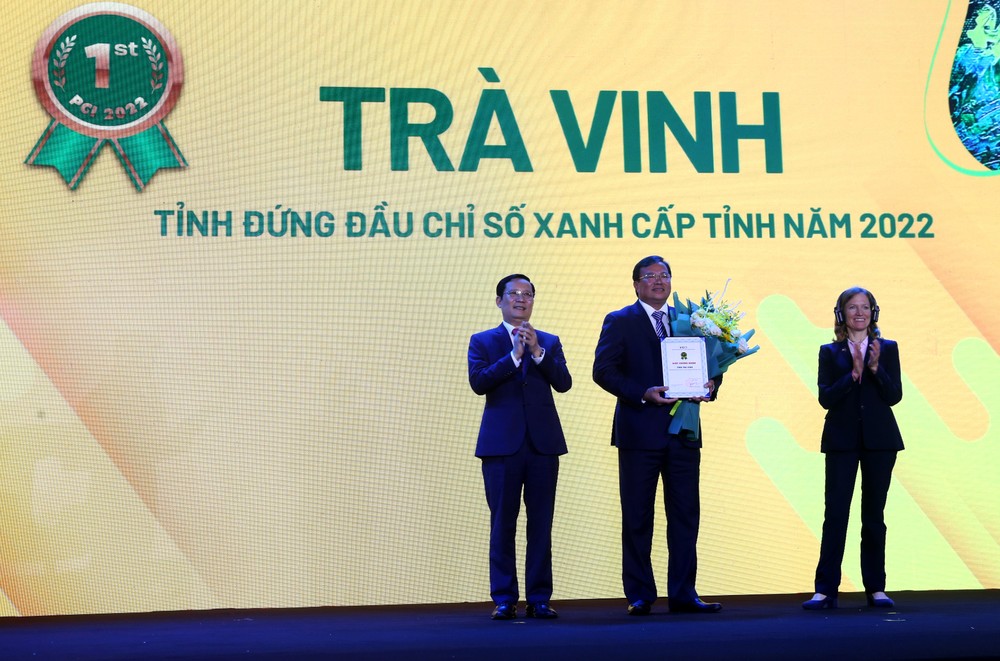 According to the USAID Vietnam Country Director, for nearly 20 years, the annual Provincial Competitiveness Index published by the VCCI has been contributing to promoting dialogues, discussions and effective actions on the issues. important issues related to the business environment.
The new Provincial Green Index builds on the success of the PCI and is a sign of the growing awareness of the private sector that environmental issues are as important as business performance and long-term growth of the economy.
The Green Index will be published as part of the annual Provincial Competitiveness Index (PCI), with support from USAID since the index was first published in 2005. The PCI has become an important tool to encourage and promote reforms at both the central and local levels in terms of economic governance.
The Green Index will contribute to accelerating Vietnam's sustainable economic development and boost Vietnam's efforts to achieve its commitments made at COP26.
Vietnam is in the early stages of green transition, so the PGI 2022 can be considered as a set of indicators that allow to evaluate, measure and compare policy progress in all four aspects. of environmental governance and the overall indicator.
Hai Minh