Jan Agri, advisor to Innovation Projects and Business, Swedish Strategic Innovation Programme "RE:Source", talked with Việt Nam News reporter Khánh Dương about Sweden's circular economy experiences that are relevant and applicable in Việt Nam.
Could you share your observations from your trip to Việt Nam on the efforts of the Vietnamese Government and businesses to achieve a green and sustainable economy?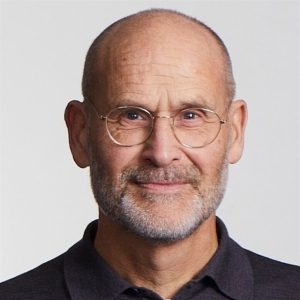 I found the interest in learning about the Nordic countries´ experiences of the circular economy very strong and earnest.
The people I met were generally well informed about what was being communicated from leading organisations such as the Ellen McArthur Foundation, World Business Council for Sustainable Development, WBCSD and the Chatham House, as well in research in Europe and in national plans all across our planet.
Are there any shortcomings that Việt Nam needs to improve?
Despite the strong interest displayed, the meetings I participated in focused on resource efficiency and the discussions did not encompass all aspects of what is seen as necessary for sustainable development.
Even when discussing the circular economy, the focus was mainly on waste collection and recycling.
There was a strong interest in discussing how Việt Nam can develop proper measurements of resource use, sectorial strategies for resource efficiency, circular business models and training and education of companies, especially of SMEs. All these areas are of interest to Swedish and Nordic organisations and companies to improve, so this can be a basis for further information and experience sharing in the future.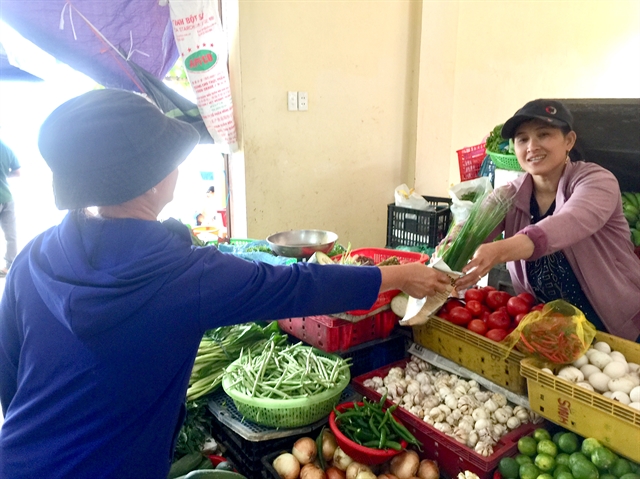 Việt Nam aims to promote green technologies, improve energy efficiency and reduce greenhouse gas emissions to achieve a green and sustainable economy. Do you have any recommendations for Việt Nam to create a win-win situation for both the economy and the environment?
The concept of a sustainable development requires an economy that is using less resources to create a lot more value. In such a radically more resource efficient economy, resources cannot continue to be wasted.
The reduction of waste generation will reduce both direct and indirect costs, for example, for collection and treatment but also for the effects of pollution and degradation of the ecosystems that support forestry, farming and fishing .
Farmers need to adopt sustainable practices like crop rotation, agroforestry, and conservation tillage that can benefit both the environment and the economy.
When it comes to pollution like greenhouse gases, they need to by minimal.  To make use of renewable energy sources such as wind and solar, using batteries that are used efficiently and reused as well as recycled will be critical for all countries, including Việt Nam.
It is likely to most cost effective to encourage energy efficiency measures such as: energy efficiency practices in buildings, transportation, and industry can reduce energy consumption and save money for households and businesses.
This can be supported by energy audits, incentives for energy-efficient products, and public awareness campaigns.
If Việt Nam continues to implement the principle of Polluter Pays, via taxes and fees, and to implement schemes for Extended Producer Responsibility, it will put the cost in the hands of the companies that can most effectively change business practices and technologies used.
These companies will have to experiment with and implement new business models such as deposit schemes for packaging and materials as well as Product-as-a-Service solutions.
This will be greatly supported by the emerging digital infrastructure and solutions that we increasingly see used globally.
These changes will drive innovation of new business models and will make Vietnamese business more competitive in the international export market.
It will also future proof the systems of infrastructure and technologies that currently are being built.
In addition, Việt Nam can encourage circular product design, which prioritises reuse, repair, and recycling. This can be achieved by supporting research and development into circular product design, promoting eco-design standards, and creating incentives for businesses that incorporate circular design principles into their products.
Still another opportunity would be to promote the sharing economy by encouraging the development of sharing platforms for goods and services, supporting car-sharing and bike-sharing schemes, and incentivising the sharing of office spaces and other facilities.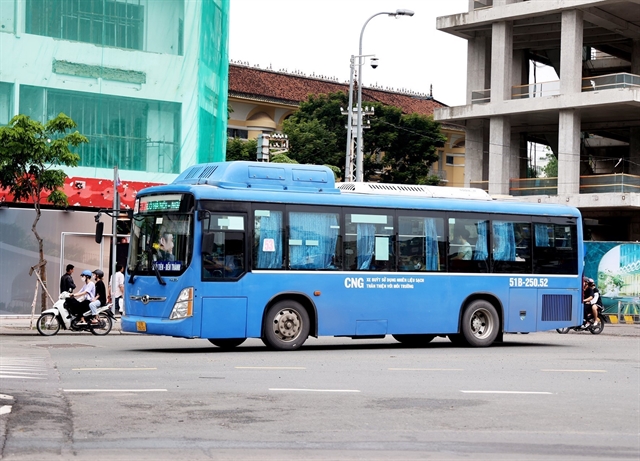 Việt Nam has committed to reaching net-zero emissions by 2050 at the COP26 Climate Summit in November 2021. Could you share specific experience or role models from Sweden that is relevant and applicable in Việt Nam to help the country soon achieve this goal?
When change is as rapid as the case with the Vietnamese economy, it is important to set a clear vision for where the country want to be in the future. The commitments at COP 26 and the forthcoming National plan for the Circular Economy are helpful in this regard.
Việt Nam could learn from the Swedish initiatives such as Fossilfritt Sverige and Fossilfritt 2030 by taking the following lessons:
Setting clear and ambitious targets: Sweden has set a clear and ambitious target to have a fossil-free transportation sector by 2030. This target has helped to galvanise action and investment towards achieving this goal. In a broader sense the general need to measure and visualise the sources of greenhouse gases and the opportunities for reduce climate impact can be addressed for cities using the tool ClimateView. It is a SaaS platform that provides cities with a systemic solution to the systemic challenge that is city target setting and consequent climate action.
Collaboration and partnership: Fossilfritt Sverige is a collaborative initiative involving government, industry, and civil society organisations. This collaboration has helped to align efforts towards a common goal and leverage the strengths and resources of different stakeholders. Việt Nam could benefit from similar collaborative initiatives to drive progress towards a fossil-free transportation sector.
Investment in research and development: Sweden has invested in research and development initiatives to identify and support the development of new technologies and solutions for a sustainable and low-carbon transportation sector. RE:Source, where I work, support innovation of resource efficient and circular solutions.
Overall, Việt Nam could learn from Sweden by setting clear and ambitious targets, fostering collaboration and partnership, investing in research and development, promoting electric vehicles, and integrating different modes of transportation to achieve a fossil-free transportation sector.
(VNS)