Vũ Chi Mai, Project Director of the Clean, Affordable and Secure Energy for Southeast Asia (CASE) under the GIZ Energy Support Programme (ESP), speaks to Việt Nam News about Việt Nam's energy transition away from coal and towards a low-carbon system.
What challenges has Việt Nam faced during its energy transition away from coal and towards a low-carbon energy system?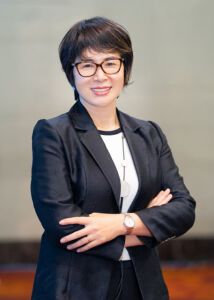 Energy transition poses various challenges, not only for Việt Nam but also for other countries. Climate change adaptation has already been a financial and social burden and countries need to restructure their economies from high to low emissions.
Coal will hold an important role in economic development as well as the power industry. For now, it helps to ensure the power system's stability and provides electricity at a reasonable cost.
Before 2015, domestic coal was an important factor in national economic development. The industry and electricity consumers largely benefited from low power prices. However, since 2015, Việt Nam has become a net coal importer, leading to the country's dependence on a limited global supply and prices hence risk to national energy security.
Facing the dual challenges of coping with climate change and energy transition, I think the first challenge is implementing suitable technology for the power grid. Firstly, we need technologies to replace coal power plants while ensuring the stability of the power system, providing electricity at affordable prices and facilitating the reduction of CO2 emission requirements.
Alongside wind, solar, and biomass, new technologies are expected to be launched, currently in the experimental stage, such as green hydrogen, CO2 recovery, storage batteries and ammonia.
Secondly, renewable energy, with its fast-growing technology trend and price reduction, has gradually become more economical than coal. With a high share of variable renewable energy in the energy mix, the electrical system operation and management must be smarter and more flexible. Smart dispatching will need state-of-the-art technology.
The next challenge is the financial demand for the energy transition.
According to National Power Development Plan VIII (PDP8), in the 2021-30 period, the total investment capital required for power source and transmission grid development is about $134.7 billion, including $119.8 billion for power source investment, averaging $12 billion per year. The required number for 2031-50 is equivalent to $399.2 to 523.1 billion, of which the investment for power sources is about $364.4 – 511.2 billion, averaging $18.2 billion to 24.2 billion per year.
Human resources are needed to adapt to the green economy transition with new forms of technology. We need to properly assess the capacity and skills needed for a new economy, in order to meet the requirements of the market. Keeping in mind the required skilled labour force for the new and green energy sector for the whole value chain and re-skilling the coal labour force will ensure the just and equitable aspect of the energy transition.
Việt Nam already has clear targets for energy transition and net zero by 2050, and strategies have been developed. Monitoring and evaluation of this process is important to ensure smooth and efficient implementation. Close management and coordination at all levels is crucial.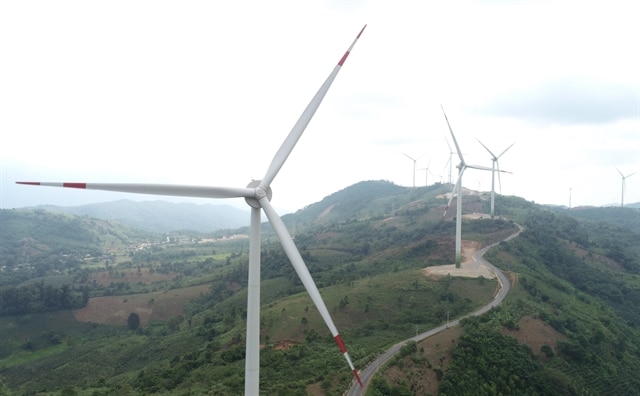 What are the opportunities of Việt Nam's renewable energy development?
With a tropical monsoon climate and a 3,200-km long coastline, Việt Nam has many advantages for renewable energy development.
Việt Nam's onshore wind power potential is estimated at 221GW, and offshore wind power at 600GW. The potential capacity of solar power including ground-mounted, roof and floating stands at 963 GW.
The total installed capacity of Việt Nam's electricity system by the end of 2022 reached nearly 78GW.
With a huge potential of renewable energy, Việt Nam has the opportunity to develop a green economy with high surplus value, attracting domestic and foreign investors, and promoting the export of items requiring green credits from the EU or other countries, enriching the national foreign exchange reserves.
Renewable energy is an active alternative and provides independent energy sources at a reasonable price. Solar and wind are not affected by global affairs and prices. Therefore, renewable energy makes positive contributions to energy security.
In fact, the power shortage in the north of Việt Nam recently, caused by a lack of water in resevoirs, extreme weather, and coal-fired power plants failing to generate at full capacity due to technical problems as well as high imported prices for coal, has awakened us to the importance of the power industry in economic development and national energy security.
Developing renewable energy creates more skilled jobs. To become a leader in the renewable energy development in the region, Việt Nam needs to think of exporting skilled workers to other regional countries or turning Việt Nam into a high-quality service hub of Southeast Asia.
Finally, the electricity export opportunity is visible and feasible. Countries in the region such as Singapore or Japan are considering importing electricity from Việt Nam. This is also an opportunity for renewable energy to improve Việt Nam's trade balance and foreign exchange reserve in the future.
What kinds of support have been offered by GIZ to the Vietnamese Government to implement just energy transition away from coal and towards a low-carbon energy system, in line with the Paris Agreement and the International Labour Organisation (ILO) Just Transition Guidelines?
The GIZ Energy Support Programme (ESP) has been operating in Việt Nam since 2009 with an accumulated fund of EUR57 million, acting in three key areas including strengthening the policy framework, capacity building and technology transfer. Our main partner is the Ministry of Industry and Trade (MOIT) and its institutions.
Over the last decade, we've supported the MOIT in the research and assessment of the potential of renewable energy. Research and policy recommendations to promote renewable energy and energy efficiency have been made available to MOIT. Various manuals, environmental impact assessments, and technical standards have been made available to all stakeholders.
Last but not least, match-making activities between the Vietnamese and Germans have been organised so bilateral cooperation might be found.
In addition, GIZ/ESP continues to conduct research on new technologies such as green hydrogen and energy storage. All these activities contribute to building a solid foundation for Việt Nam's efficient and sustainable energy transition process.
The gradual reduction of coal-fired power is a new angle in the cooperation between Germany and Việt Nam with two regional projects: Clean, Affordable and Secure Energy for Southeast Asia (CASE) and Innovation Regions for a Just Energy Transition (IKI-JET). One of the focuses of these projects is job opportunities for energy transition for new skill jobs as well as re-skilling the labour force in the coal industry. Topics of shifting and co-firing in technology and finance will be further elaborated. Last but not least, communication and exchange among various stakeholders will be facilitated.
Could you share the energy transition experience of Germany in particular and developed countries that are applicable in Việt Nam?
Reaching the Net-Zero target, and implementing energy transition, varies from country to country. In Việt Nam's context, some recommendations might be considered.
Energy efficiency should be considered the most important and economical measure, not only in the current energy transition but also in all conventional energy development plans. Many experts call it the first form of energy, or first fuel, that needs to be properly developed. Many countries around the world have issued their own energy efficiency and conservation targets, including Việt Nam. Feasible and applicable policies are to be further developed in Việt Nam to exploit this huge low-hanging fruit.
Globally, many new policies have been studied and applied, the most prominent of which are energy-saving obligations, bidding and management in the form of virtual power plants (Negawat). The total investment in energy efficiency worldwide has reached $300 billion in 2021, of which 62-69 per cent is energy-saving investment in transportation, buildings and industrial zones. To achieve net-zero targets by 2050, this level of investment is expected to triple by 2030.
The price of industrial-scale renewable energy is now significantly lower than coal and gas-sourced energy, and they're about half the price of nuclear. The latest figures confirm once again that it is cheaper to build new clean energy plants than to operate existing coal power plants. Việt Nam should continue to promote new and renewable energy. As a latecomer to the group of renewable energy producers, Việt Nam benefits from the pioneers and the industrialised countries in terms of policies as well as technology development.
Green hydrogen development is in trend. In recent years, developing green hydrogen has been considered in many development scenarios of the world energy industry by using renewable energy to split water into hydrogen and oxygen. Although the current cost of green hydrogen production is quite high ($3-7 per kg) compared to traditional production technologies from natural gas and coal ($2-3 per kg), the price of green hydrogen is forecast to decrease significantly, to well below $1 per kg in some regions thanks to high wind and solar potential by 2035.
Green hydrogen combined with renewable energy is of interest to many countries around the world to achieve their net-zero goal while still being able to ensure power supply security when renewable energy sources account for a high proportion of the power system.
(VNS)