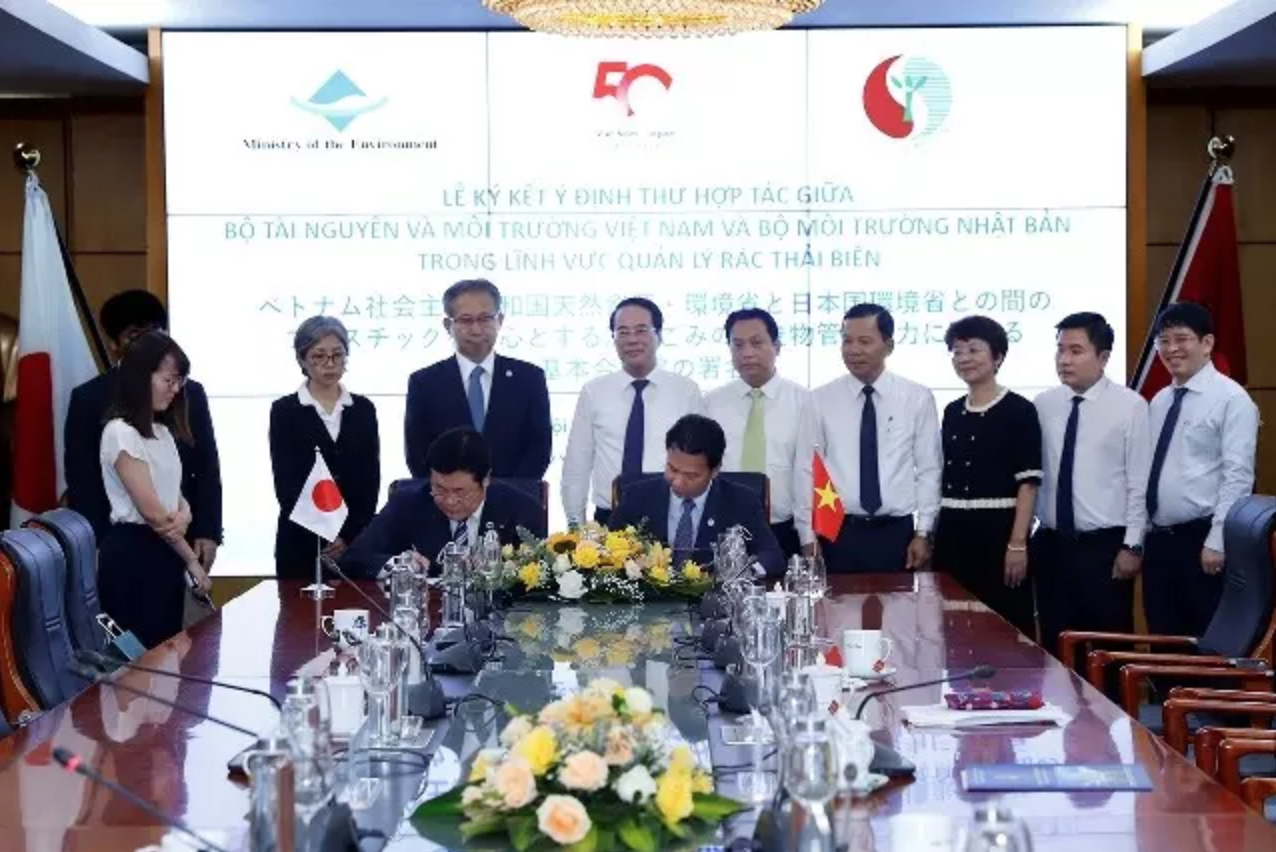 On August 25, in Hanoi, Minister of Natural Resources and Environment Dang Quoc Khanh held a working session with Japanese Minister of Environment Nishimura Akihiro regarding cooperation in environment protection and climate change response.
Minister Khanh told his Japanese counterpart that Vietnam is always at the forefront of climate change response, evidenced by the Prime Minister's commitments to achieving net-zero emissions by 2050.
Vietnam has been actively partnering with other developed nations to implement the Political Declaration on establishing the Just Energy Transition Partnership (JETP), he said.
He called for cooperation in monitoring the quantity of waste discharged into the sea, and adopting measures to sort, collect, and process plastic waste while helping fishermen switch to the use of eco-friendly tools.
As Vietnam is one of the countries hardest hit by climate change, notably landslides in the northern mountainous region, geological fluctuations in the Central Highlands, and river and coastal erosions in the Mekong Delta, Khanh suggested Japan continue helping Vietnam build a carbon credit market and improve disaster forecasting and warning.
Minister Akihiro, for his part, affirmed that Japan always accompanies Vietnam in environment protection and climate change response for sustainable development.
He proposed collaborating with Vietnam to survey and monitor ocean plastic waste, toward creating a handbook to improve the monitoring and surveying capacity. He also suggested inviting Vietnamese experts to Japan for training on this technology.
On the occasion, the two Ministers signed a Letter of Intent on cooperation in marine waste management. Under which, both sides will launch pilot projects and studies on marine waste in Vietnam, hold training sessions and workshops to enhance the capacity of Vietnamese members in managing marine waste, including monitoring and treatment. The two countries will share knowledge and experience to develop handbooks and guides in the field.
They also agreed to boost mutual liaison at multilateral forums on plastic waste issues; share data on marine waste monitoring, including publicly disclosed plastic waste collection data; as well as work together in other areas of mutual interest.
(WVR/VNA)