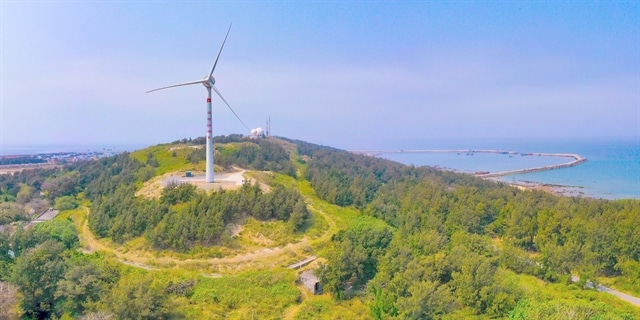 The Just Energy Transition Partnership (JETP) is offering significant opportunities for Việt Nam to secure external financial support to achieve its ambitious climate objectives, including funds from the UK for green transition and sustainable development.
This will be further facilitated by the trade agreement (UKVFTA) between the two nations.
In recent years, energy transition has become a focal point after Việt Nam pledged to attain net-zero emissions by 2050 at the 26th Conference of Parties to the United Nations Framework Convention on Climate Change (COP26) in Glasgow in November 2021.
A notable step was the endorsement of the National Power Development Plan (PDP8) in mid-May, which set out to phase out coal-fired power, bolster the growth of renewable energy and new energy sources, and cut greenhouse gas emissions.
The PDP8 offered significant opportunities for investment in green energy development in Việt Nam, according to Phạm Nguyên Hùng, Deputy Director of the Electricity and Renewable Energy Authority under the Ministry of Industry and Trade.
He said that Việt Nam would need around US$135 billion to invest in the development of power sources and transmission grids by 2030 to realise this ambitious power plan. It was estimated that another $500 billion would be required for the 2030-50 period.
Under the PDP8, Việt Nam would promote a just energy transition through increasing renewable sources to a proportion of 67.5 – 71.5 per cent by 2050 and reduce greenhouse gas emissions to less than 170 million tonnes in 2030.
The World Bank estimated that Việt Nam would need a cumulative $368 billion through 2040, or 6.8 per cent of GDP, to pursue a climate-resilient and net zero emissions development pathway. The World Bank stressed that the commitments can and should be bolstered by the engagement of the domestic private sector and through external finance.
Given the limited public finance for climate ambitions, external finance was an important source of funding for Việt Nam to move towards a net-zero economy, Hùng said.
Opportunities with the UK
The country was actively seeking external finance to realise its climate ambitions.
In late August, Việt Nam sanctioned a plan for the execution of the JETP, emphasising that a resource mobilisation strategy would be rolled out to draw international financial backing and technology transfer to hasten the green transition.
Within the JETP framework with the International Partners Group, comprising the UK, a starting sum of at least $15.5 billion is set to be raised over the next three to five years using a mix of suitable financial tools to bolster Việt Nam's neutral economy growth.
Given the UKVFTA that came into force in early 2021, Việt Nam possessed substantial chances to strengthen ties with the UK and tap into billions of dollars for its green transition journey.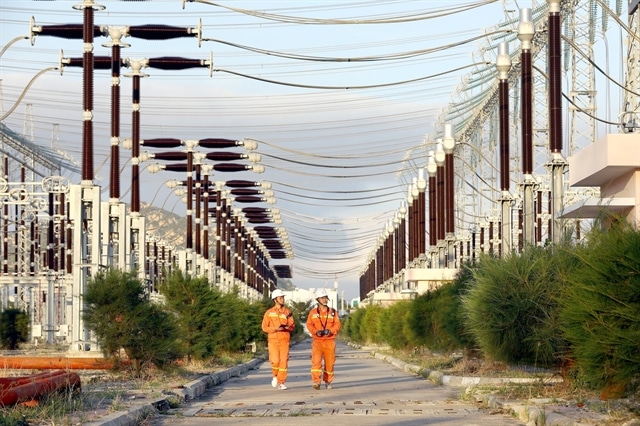 Nguyễn Cảnh Cường, Vietnamese Trade Counselor to the UK, said that enterprises from the UK had strengths in renewable energy, including wind power, solar power, sustainable agriculture, environment pollution treatment and green finance in which Việt Nam was seeking to increase cooperation during the country's green economy pathway.
Đào Đức Cường, an expert from Bradford University, told Vietnam News Agency that Việt Nam's current situation was similar to the UK's in the first decade of the 21st century. Thus, it was a valuable opportunity for Việt Nam to learn from and cooperate with the UK in the field of clean energy development.
During a meeting with UK Minister of State for Energy Security and Net Zero Graham Stuart in Hà Nội in late July, Deputy Prime Minister Trần Hồng Hà urged the UK to share experiences and methods in green energy development. The two sides also agreed to promote specific renewable energy projects with the participation of leading enterprises as platforms to exchange experiences and enhance cooperation.
Several investors, including those from the UK, were looking to invest in Việt Nam's renewable energy market.
In mid-May, British International Investment, the UK's development finance institution and impact investor, announced plans to invest $15 million in a fund focusing on developing energy transition infrastructure for Southeast Asia, including Việt Nam.
Greater reforms
According to a report by the United Nations Conference on Trade and Development, Việt Nam ranked second among developing economies by international investment in renewable energy, with $106.8 billion registered to be poured into renewable energy projects in the 2015-22 period, accounting for 32 per cent of the total project value.
Deputy Minister of Industry and Trade Nguyễn Sinh Nhật Tân said on the sidelines of the 13th APEC Energy Ministerial Meeting in August that the Vietnamese Government always encouraged and created favourable conditions for foreign investors to participate in the development of renewable energy projects in Việt Nam and enhance the transfer of energy-efficient technologies.
Senior economist Võ Trí Thành said that amid limited public resources, it was critical for Việt Nam to ensure an attractive business environment for investors.
To attract investment in the power sector, Thành said that it was critical for Việt Nam to ensure transparency in electricity pricing.
Việt Nam should not subsidise and oversubsidise sectors that consume traditional primary resources such as coal, oil and gas, Thành said, adding that the resource should be used to encourage green energy transition instead.
In addition, policies should be raised to provide support to disadvantaged groups such as poor households and those in difficult circumstances to access clean energy, he said.
The Ministry of Industry and Trade was speeding up the development of the Direct Power Purchase Agreement (DPPA) to attract investment in renewable energy development.
Under PDP8, Việt Nam aimed to increase renewable energy to 30.9 – 39.2 per cent of the total energy source by 2030 and 67.5 – 71.5 per cent by 2050.
(VNS)