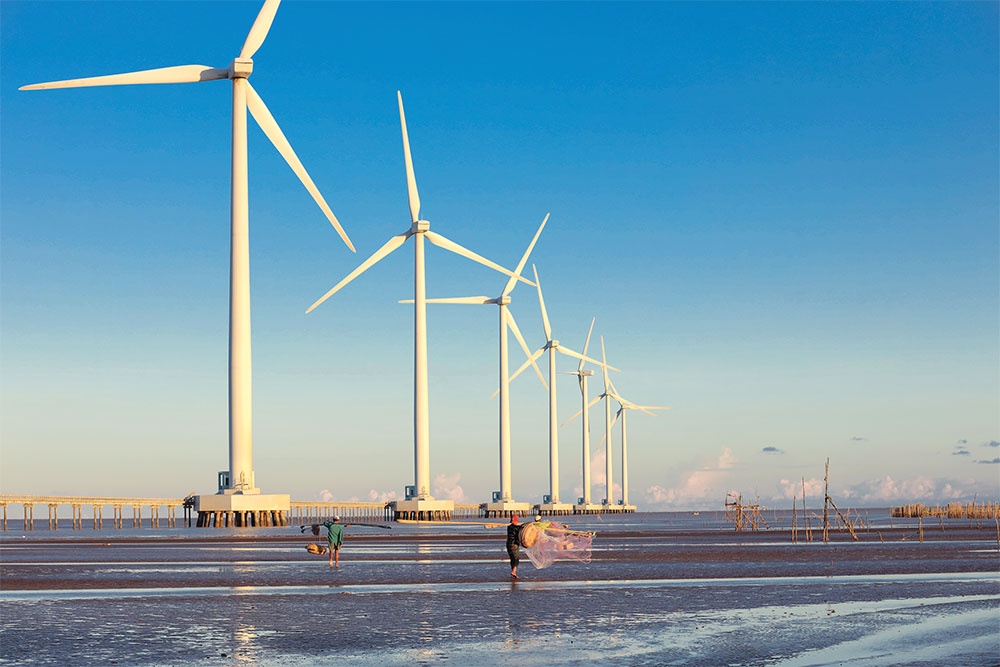 Pham Hong Phuong, deputy general director of Electricity of Vietnam, stated earlier this month that it is "implementing planning stages" for the first offshore wind power project in the Gulf of Tonkin, which will have a total capacity of approximately 800MW.
Through the German Development Agency, the German Federal Ministry for Economic Affairs and Climate Action is also assisting Vietnam in attaining its ambitious plan to develop 7GW of offshore wind power by 2030. Offshore wind power development was formally established in order to set up a dialogue channel for sharing international experiences and best practices to support offshore wind power development in Vietnam.
Compared to previous wind and solar power development, both investor interest and policy attitudes are distinct. However, it may be some time before offshore wind energy projects in Vietnam explode. According to analysts, provinces that need to develop offshore wind power have not yet accomplished their objectives at the current rate of policy revisions. The government has also not yet authorised the Power Development Plan VIII (PDP8), nor has it approved the National Marine Spatial Plan for 2021-2030.
In addition to exploiting the vast energy potential, the development of offshore wind power assures the realisation of the marine economic development vision of Vietnam's coastal communities. The Ministry of Industry and Trade (MoIT) received proposals for offshore wind energy projects with a total capacity of 129,000MW at the end of 2021, in which the northern province of Nam Dinh proposed to add 12,000MW, Haiphong city increased its capacity to 39,000MW between 2029 and 2037.
The October 2022 version of the PDP8 draft sets wind power capacity targets of 7GW by 2030 and 17GW by 2035.
According to Nguyen Duc Cuong, senior energy expert at T&T Group, offshore wind power is a new sector with "limited understanding at both the management and investor levels." According to him, the proposal by some localities to develop offshore wind power projects in the ocean can generate 3-4 times the capacity, which may result in a less future exploitation of sea surface area than anticipated.
Cuong stated that Vietnam requires an appropriate plan for offshore wind power to generate maximum power for the region and reduce investment costs for long-distance transmission. In 2021, 20 of the 28 coastal provinces registered with the MoIT to develop offshore wind power projects with a capacity of 70,000-80,000MW; however, only one-third are localities with the orientation to maximise the local area, such as Quang Ninh, Nam Dinh, Thai Binh, and Haiphong, which are concentrated in the north.
The development of region-specific electricity purchase tariffs is crucial for attracting investment. The average wind speed in the central region of Vietnam is 10m/s, while the north and south average 8m/s. "If the nationwide one-price mechanism is maintained, offshore wind power investment will be disproportionate and concentrated in the central region," Cuong said.
In the past, the regulation of the wind power purchase price of 7.8 cents per kWh in accordance with Decision No.37/2011/QD-TTg has led to a succession of investment initiatives in wind power based on "specific characteristics" and "untapped potential" for the 2018-2019 period.
Vietnam's electricity demand is rising. However, developing 7GW by 2030 is a challenging objective, as it requires timely marine spatial planning and an environmental legal framework to be realised. In addition, an offshore wind power project requires 8-9 years to complete everything from surveys, geological research, and feasibility assessments to design, construction, and testing. The implementation of offshore wind energy initiatives is also technically complex and requires substantial financial investment.
However, 7GW of offshore wind development is still deemed feasible by 2030. Dr. Du Van Toan of the Vietnam Institute of Seas and Islands under the Ministry of Natural Resources and Environment, said, "State agencies responsible for marine and energy should immediately approve the overall and long-term development creating opportunities for offshore wind power, as well as associated activities such as maritime industry, national security and defence, marine conservation zones, and fishing grounds, combined with other marine economic sectors."
Toan cited the fact that the policy of designating sea areas to enterprises for wind surveying and measurement has not yet been finalised, resulting in many conducting surveys in the same area, resulting in expensive costs. The cost of offshore wind measurement is approximately $2 million, excluding the cost of administrative procedures and other surveys, which total approximately $15 million per project.
"In the event that the state lacks the financial capacity to conduct project surveys, the exclusive assignment of such duties to the private sector is vital," Toan added.
He urged marine and energy management agencies to pay attention to marine area surveys, and suggested that designating the exclusive responsibility of surveying a particular marine area to private businesses would prevent the waste of resources.
---
Ramla Khalidi – Resident representative United Nations Development Programme in Vietnam: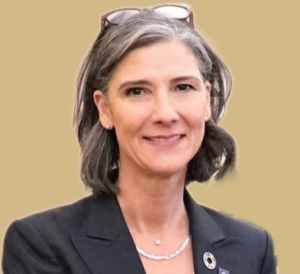 Accelerating marine spatial planning is essential to unleash the enormous potential of offshore wind power development in Vietnam, and it will also contribute to the implementation of the objectives for sustainable development and climate change. We acknowledge that there is no singular planning model for marine environments. Each country must define its own model based on its strategic priorities, extant data, and international experience.
In May 2022, the United Nations Development Programme and the Vietnam Administration of Seas and Islands published the report "Blue Economy Scenarios of Vietnam." Consequently, if the blue scenario is applied, it is estimated that Vietnam's marine economic sectors will account for 34 per cent of its GDP ($23.5 billion) by 2030, while the gross national income per capita of workers in these industries will increase by up to 77.9 per cent ($7,100) compared to the business-as-usual scenario.
Pham Hong Phuong – Deputy general director Electricity of Vietnam: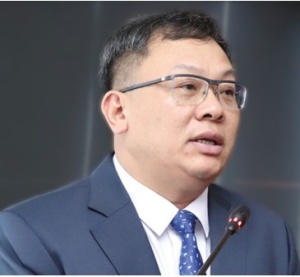 According to projections, Vietnam's GDP growth rate of 6.5-7.5 per cent per year between now and 2030 will result in a rapid expansion of the energy industry, which is expected to reach 140 million tonnes of oil equivalent, which is double the demand of 2015. To satisfy the requirements of economic growth, it is believed that energy in general must always be one step ahead.
In recent years, electricity consumption has increased at a rapid rate; the growth rate from 2016 to 2020 was 10.3 to 11.3 per cent per year, and the growth rate during 2021-2030 will be approximately 8.0-8.5 per cent per year. When primary energy sources such as hydroelectricity, coal, oil, and gas have been fully exploited or are being depleted, and cannot meet domestic demand, our nation faces a formidable challenge. The implementation of Vietnam's strategy to guarantee energy security is further hampered by stringent environmental protection regulations.
Markus Bissel – Director GIZ Energy Support Programme: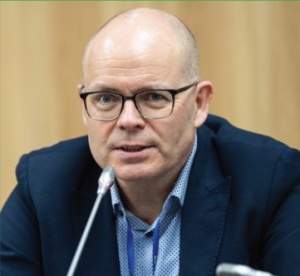 Vietnam has significant potential for offshore wind energy development. However, offshore wind energy is novel to Vietnam. According to estimates by the World Bank, Vietnam's offshore wind power has a technical potential of up to 500GW.
As it takes many years before the nation's first offshore wind power facility can become operational, there is an imperative need to revise the policy and regulatory framework in order to achieve the set goals. Germany is willing to share its offshore wind power experience, knowledge, and technology in order to assist Vietnam in its energy transition.
Jesper Krarup Holst – Senior vice president and CEO Copenhagen Offshore Partners Korea: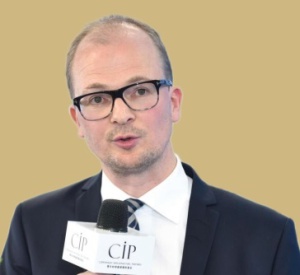 It is essential that the Vietnamese government start the process now so that we can deliver these projects. One offshore project requires investment of around $5 billion for its development. To make investments, we need a strong legal framework to be put in place by the Vietnamese government. This is an example of how they would run a competitive process to select the developers. What the government needs to focus on now is the political and legal framework that is put in place so that developers can actually start the survey work. At that point, we and other developers would be ready to start making the initial investments needed.
Hai Van