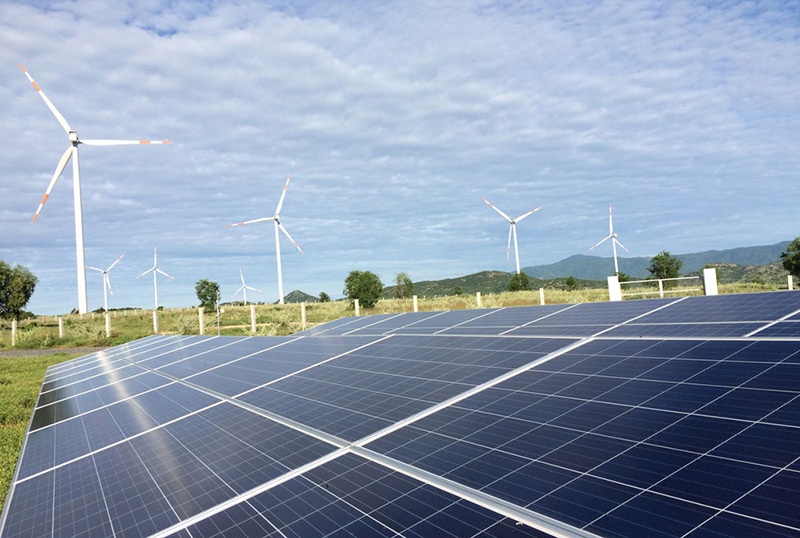 During the week of March 13, 36 businesses investing in wind energy and transitional solar power – projects that failed to reach commercial viability on schedule to receive set discounted rates for 20 years – submitted a proposal to Prime Minister Pham Minh Chinh to improve the power generation pricing structure.
"There is a possibility of financial plan failure and bad debts. Firms and banks will be unable to recover money if the new method is implemented," the petition claimed.
Companies are also worried about legal shortcomings and a lack of financial efficiency, both of which may lead to losses and insolvency. They feel that the sum of $2.46 billion would not be recovered and companies would shatter their financial goals with this new power-generating price band.
In the long term, according to the enterprises, the poor pricing system would lead to the stoppage or postponement of investment projects, making it impossible to assure a commitment to the energy transformation.
The MoIT approved a new pricing range for power production for these transitional projects two months ago. The ceiling price for transitional solar power projects is from 5-6.4 US cents per kilowatt-hour, while the limit price for wind power ranges from 6.7-7.7 US cents per kWh. This ceiling price is 20-30 per cent lower than the 20-year favourable feed-in tariffs (FIT) that were given previously.
Presently, there are 84 renewable power initiatives (with a potential of more than 4,676MW) that have fallen behind schedule for commercial operation and are not eligible for a set preferential electricity price – FIT – for 20 years. In which, 34 transitional initiatives (28 wind power projects and six solar power projects) with an installed output of roughly 2,091MW have been built and evaluated.
According to investors, they have had to wait for over two years for a new power generation pricing mechanism, which would serve as the foundation for negotiating electricity rates with Electricity of Vietnam. With this price category, the real power selling price of transitional projects is less than or equal to the price bracket's ceiling following negotiation.
Due to the inconsistency between Decision No.21/QD-BCT's (issued on January 1) power generation price bracket for transition projects and Circular No.15/2022/TT-BCT (issued on October 3, 2022) and associated documents, investors propose that the prime minister instruct the MoIT to investigate and authorise the introduction of a fresh electricity generation price bracket.
Investors also urged the PM to order the MoIT to produce new circulars on prototype power purchase and sale contracts relevant to transitory wind farms and transitional solar power projects. With a 20-year duration for the transition project sales price, these model contracts should continue to provide incentives for renewable energy.
Angela Nguyen