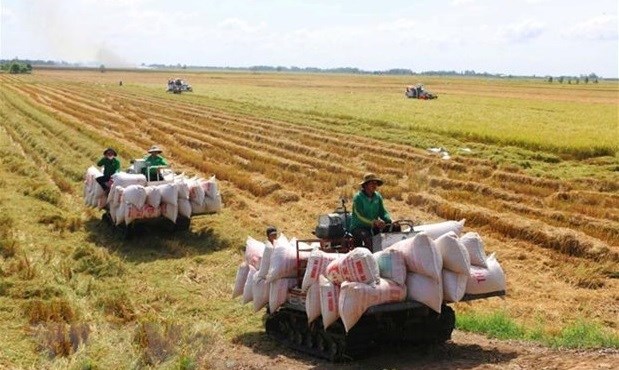 The Ministry of Agriculture and Rural Development is about to complete a draft of the project to develop 1 million ha of low-emission high-quality rice in Vietnam, according to Deputy Minister Tran Thanh Nam.
Speaking in an interview granted to the Vietnam News Agency, Nam said that the ministry will submit the draft to the Government next month.
About 700,000 ha of rice nationwide has been registered to join the project once it's approved, Nam said.
The project is part of the activities to implement Vietnam's Strategy for Sustainable Agriculture and Rural Development in the 2021-2030 period, with a vision to 2050.
Among the strategy's goals is to develop areas of qualified raw materials.
Meanwhile, the project on 1 million hectare hi-quality rice will be among Vietnam's efforts in realising the country's commitment at COP 26 for net zero emissions by 2050.
The project will be critically important to the Mekong Delta region – Vietnam's largest rice bowl – as current statistics show that rice production emission accounts for 40% of the total agricultural production's emission.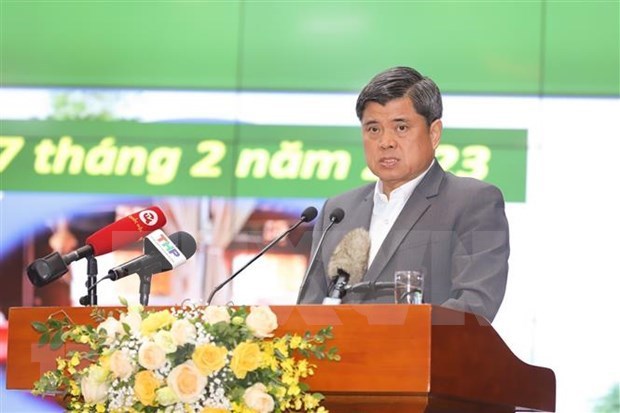 It also aims to reorganise rice production in which cooperatives connect and support farmers to reduce production costs, and increase values for products and incomes for farmers, Nam said.
Currently, low-emission production models are applied on about 180,000 ha across Vietnam, Nam said, adding that those models will be consolidated and scaled up.
Results from the Vietnam Sustainable Agriculture Transformation Project (VnSAT) – a successful model that helps boost sustainable agriculture in the country – will be also expanded with higher requirements.
Nam said that enterprises are called on to join the low-emission high-quality rice production project as they need high-quality raw material areas./.
(VNA)