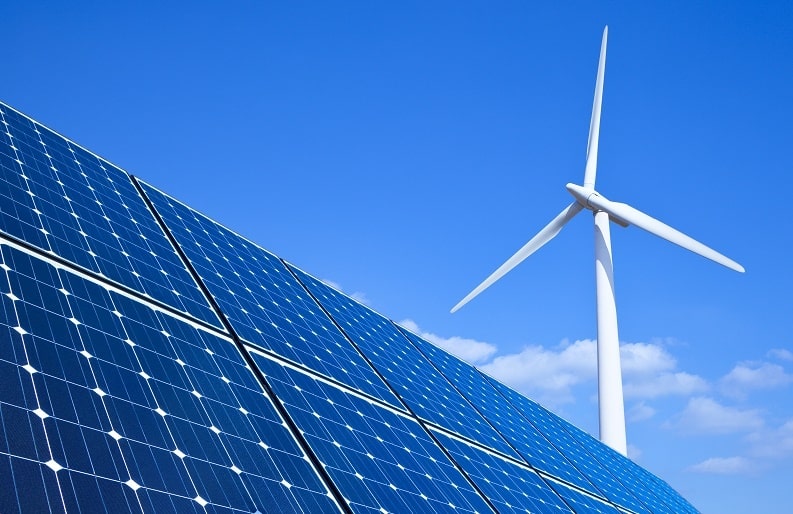 A comprehensive cross-agency task force was established by Prime Minister Pham Minh Chinh last week, aiming to put an MoU signed earlier this year into action. It looks to govern a green and digital economic partnership between Vietnam and Singapore.
The two sides are expected to enhance development of renewable energy sources, cross-border electricity trading, low-carbon solutions like hydrogen and ammonia, energy storage systems, smart grids, and support in the development of the liquefied natural gas value chain and infrastructure projects in Vietnam.
To prepare for upcoming visits, especially Singaporean Prime Minister Lee Hsien Loong's Vietnam visit slated for this year, both countries have explored a deal in which Vietnam will sell offshore wind electricity to Singapore.
In February, Singapore's state-controlled Sembcorp Utilities and PetroVietnam Technical Services Corporation signed a development agreement for investment in offshore renewable energy in Vietnam, as well as export of green electricity to Singapore.
Under that, the joint venture will invest in a 2.3GW offshore wind farm in Vietnam and export electricity to Singapore via an undersea high-voltage cable.
Sembcorp Industries president and CEO Wong Kim Yin said, "Vietnam has been one of Southeast Asia's fastest-growing economies and is a core market in our transformation strategy. We look forward to working with like-minded partners as we create synergies to build a greener and more sustainable future for the country."
Singapore also has an ambitious plan to achieve net-zero and slash its power sector's carbon emissions, including the increased use of renewables and cleaner sources to generate electricity.
At the Singapore Regional Business Forum in Hanoi last month, Singaporean Minister for Manpower and Second Minister for Trade and Industry Tan See Leng said, "Singapore and Vietnam share a vision of achieving net-zero emissions by 2050. To achieve this goal, the two countries need to scale up regional cooperation beyond just efforts to reduce carbon emissions, but also promote infrastructure connections."
Vietnam is one of four countries that are negotiating with nations inside and outside the G7 to discuss the Just Energy Transition Partnership, and look to create a supply for the carbon market to convert coal energy to cleaner energy. Vietnam is making it a priority to establish a domestic carbon market in the next five years to help reach net-zero carbon emissions. This country's renewable energy is attracting both Singapore-based investment management companies and developers to join the race to help its multinational manufacturing customers to achieve their net-zero targets
Clime Capital, the Singapore-based investment management company focused on hastening the low carbon transition in Southeast Asia, has invested in several projects in Vietnam involving floating solar and storage as well as wind power.
In May, Clime Capital and Touchstone Partners announced a joint investment into Stride, an innovative cleantech company operating in Vietnam with a mission to accelerate Vietnam's low carbon transition by providing households and small businesses with eco-friendly home improvements, smart home technology, energy-efficient products, and access to solar energy.
"Vietnam's approval of the Power Development Plan VIII, in which recent homes and businesses solutions to install solar systems for self-consumption, makes Stride all the more relevant and timely," said Tu Ngo, general partner at Touchstone Partners.
"By making green energy projects for households and small businesses more accessible and affordable, Stride is enabling more people to contribute to Vietnam reaching its goal of becoming carbon net neutral and, just as importantly, saving money on their own electricity costs in the process," he added.
Also in May, a joint venture between Singapore utilities company SP Group and Vietnamese firm BCG Energy received $31.5 million disbursed by three major Singapore banks as part of a credit line totalling $50 million.
Singapore-based company Athein is also making a $1 billion fundraiser in three years to finance its pipeline of solar and wind power projects in Vietnam, the Philippines, Australia, and India.
---
Dang Quoc Khanh – Minister of Natural Resources and Environment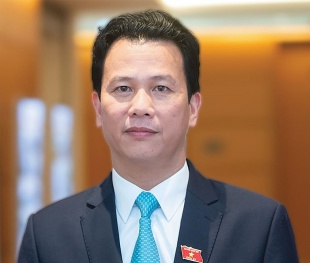 Vietnam identifies the development of renewable energy sources like offshore wind energy as an important task in energy transformation and fulfills the prime minister's strong commitment to bring net carbon emissions to zero by 2050.
Currently, the government is assigning the Ministry of Natural Resources and Environment (MoNRE) and the Ministry of Industry and Trade to implement important tasks in the Power Development Plan VIII. Therefore, the MoNRE is ready to cooperate with development partners as well as other ministries and specialised agencies of Singapore to jointly assess the wind power potential in accordance with the laws of Vietnam.
In the meantime, Singapore remains an important economic and trade partner of Vietnam in ASEAN, with Singapore currently the fifth largest trading partner of Vietnam in ASEAN and the 15th of Vietnam worldwide.
Brandon Chia – Managing director for Southeast Asia & Australia, Sustainable Energy Solutions, SP Group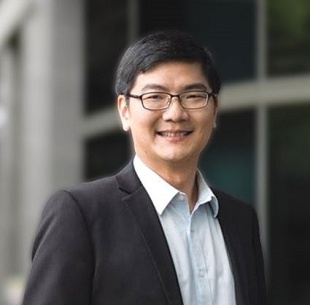 With Vietnam's abundance in solar energy generation, the Vietnamese government has been encouraged townships, companies, and individuals to install rooftop solar assets to generate green energy for their self-consumption. The Power Development Plan VIII (PDP8) also outlines that the total capacity of solar power projects is expected to reach 12,836MWp by 2030.
We aim to support this by building towards becoming the largest rooftop solar operator here, targeting 1.5GW of utility scale renewables and rooftop solar projects by 2025.
Since 2021, SP Group has been developing solar projects across Vietnam, through several partnerships and joint ventures, accumulating a total of more than 200MW of solar assets to date. This includes two solar farms in the south-central province of Phu Yen that can provide 130GWh of clean electricity annually. This acquisition was carried out with the view to helping commercial and industrial customers achieve all clean energy consumption when the direct power purchase framework is in place.
In addition to solar, Vietnam also has one of the best wind energy resources in the region. The PDP8 outlined plans for Vietnam to have 21,880MW of onshore wind power and 6,000MW of offshore wind power. With SP Group's engineering capabilities, strong finances and long-term commitment in Vietnam, we are ready to explore this sector.
With Vietnam's fast-growing economy, the PDP8 outlined plans to double the current electricity generation capacity to reach 150,500MW by 2030. In addition to generating green energy from renewable sources, it is equally important to manage and reduce electricity consumption.
To help industrial zones, manufacturing facilities, commercial buildings, and townships to reduce their carbon footprint, SP Group has a suite of smart digital solutions that optimises energy consumption by leveraging the Internet of Things, and AI. We also have other innovative sustainable energy solutions such as district cooling.
With sustainable energy solutions and engineering capabilities in place, the PDP8 will create a favourable environment for us to advance the energy transition of our Vietnamese customers.
---
Nguyen Thu