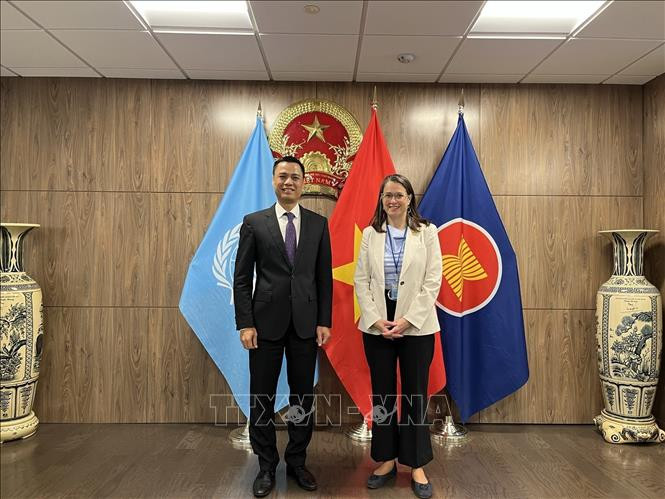 Meeting with Ambassador Dang Hoang Giang, head of the Permanent Delegation of Vietnam to the United Nations on June 14, Stewart said the initiative put forward by the Government of Canada aims to create a forum for countries that have established a carbon market as well as countries interested in this issue to exchange, learn from experience, and enhance technical assistance, towards the goal of pricing 60% of global carbon emissions by 2030.
At the meeting, she also lauded Vietnam's efforts in stepping up climate action energy transition.
Ambassador Giang for his part thanked Canada, a member of the Just Energy Transition Partnership (JETP) with Vietnam, for its support for the country and wished to strengthen cooperation with Canada in the near future in finance, investment, technical assistance, and experience sharing, especially in the field of renewable energy.
The ambassador reaffirmed Vietnam's resolve to realise the net zero emissions commitments by 2050.
He also expressed his delight at the effective and comprehensive cooperation between Vietnam and Canada on the occasion of 50 years of establishing their diplomatic relations this year.
(VOV)