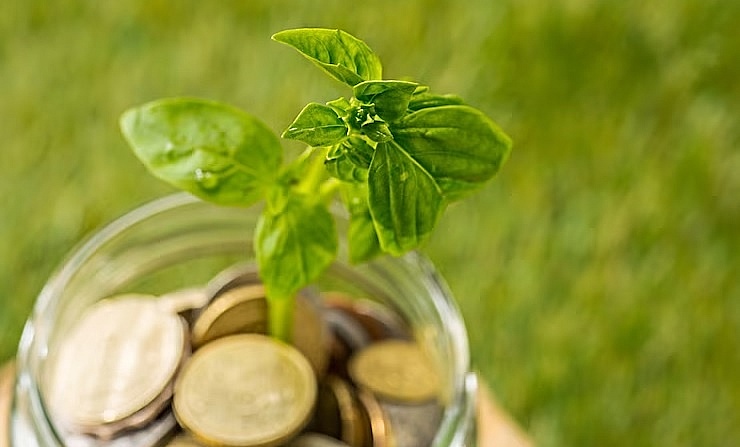 At a green finance and carbon credit market seminar last week, Dr. Ho Quoc Tuan, a senior lecturer at the University of Bristol, underscored that green financing was not merely a trend but an inevitable global shift.
"Green finance tools, offering preferential interest rates for projects with positive environmental impacts, include green loans, green bonds, and sustainability-linked bonds. When efficiently utilised, such financing can direct capital to initiatives that contribute directly to industry commitments to reduce emissions," he said.
Tuan's team report underlined a broad gamut of projects, from renewable energy adoption to greener material choices, that sync with Ho Chi Minh City's legislative goals and also arm businesses against climate adversities.
"The green evolution isn't a distant dream, as certain enterprises already eye ambitious milestones like achieving net-zero emissions. The growing ambitions signal a pressing need for a robust green capital market," Tuan added.
Echoing the sentiment, Dr. Tran Van, former deputy head of the National Assembly Finance and Budget Committee, said, "The world's financial arenas are swiftly green-tuning, in line with global environmental urgencies."
The figures speak for themselves. Climate Bonds Initiative data revealed green bonds hit $2 trillion in 2020, about 5 per cent of the global debt market, and this could leap to $5 billion by 2025, funding areas like renewable energy and waste management.
On a city-specific note, Chairman of Ho Chi Minh City People's Committee Phan Van Mai emphasised the urgency of green transition at the seminar.
"The city is setting its sights on several pivotal areas, including sustainable consumption behaviours, eco-centric manufacturing processes, circular economics, and fostering technological startups that are intertwined with the green transition. There is also a push for innovations in the transport and construction sectors to meet green standards," he said.
In Vietnam's pursuit of sustainable financial growth, recent deliberations have focused on the prospects of green finance. At a key seminar, Vu Duc Giang, chairman of the Vietnam Textile and Apparel Association, said free trade agreements with other nations present a pivotal opportunity for the industry.
"Over the last five years, the garment and textile sector has grappled with challenges. We've felt the intense pressures from the global market, especially concerning green standards, emissions, and waste management," Giang said.
With a push for stricter product safety certifications in rigorous markets such as Europe and the US, there has been a spotlight on Vietnam's compliance. Although a few businesses have initiated sustainable green production systems, he admited that the adoption rate remains modest.
"However, we anticipate adaptive guidance from regulatory bodies to ensure financial robustness and tangible implementation across businesses and localities," Giang added.
Tran Thi Thuy Ngoc, audit partner and risk advisory national leader of Deloitte Vietnam, touched upon Vietnam's considerations in the evolving green finance landscape, pointing out the dilemmas around carbon credits and taxes.
"While nations like the US have shied away from carbon taxes, some of our neighbours have taken the plunge," she said. "For example, Singapore's $5 million investment in a data centre focused on carbon credits and green finance serves as a benchmark. Such infrastructural commitments can offer invaluable metrics for sustainable project evaluations. The investment for such an initiative is not exorbitant. Funding avenues are available, provided we genuinely commit."
The seminar also emphasised the need to enhance corporate awareness about green finance.
Pham Ngoc Thuy, office director at the Private Economic Development Board, said, "There's a palpable gap in business understanding of green finance and carbon markets. Generating credits, especially those tied to natural resources, presents complexities due to intricate property rights."
Economist Nguyen Tri Hieu delved deeper into the realm of green finance. "We observe a marked limitation in environmental protection lending and a dearth of such bonds in Vietnam," he said. "Issuers must focus on capital deployment, project scrutiny, transparent capital management, and utmost clarity in reporting. Our ministries must establish rigorous criteria for green bonds to ensure unwavering compliance."
On a national scale, the wheels are already in motion. Hoang Thai Son, head of the Legal Department at Vietnam's Ministry of Finance, revealed plans for the development of a carbon market.
"By 2025, we aim to test the carbon credit trading market, but policy frameworks need to be in place by July 2024," he said. "Every commodity will be codified before its introduction in the market, and the operations will be tied to modern payment systems. With Vietnam's securities infrastructure, we are setting a course for an advanced, automated trading platform – a feat achieved by only a few nations globally."
Hương Linh