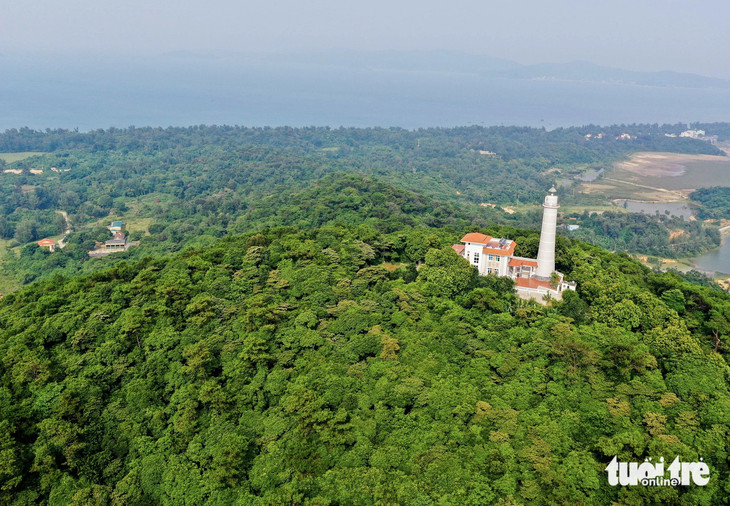 A market will be piloted in 2025 and operate officially in 2028, contributing to forest development and conservation, while facilitating the country's fulfilling its international commitment to net-zero emissions, Dr. Tang The Cuong, director of the Ministry of Natural Resources and Environment's Department of Climate Change, told Tuoi Tre (Youth) newspaper in a recent interview.
Currently in the world, 58 countries are developing carbon markets, 27 others are collecting carbon taxes, and some others are applying both, Dr. Cuong said.
To develop the carbon market in Vietnam, it is necessary to complete the legal basis for exchange of greenhouse gas emission quotas and carbon credits, as well as a specific mechanism for carbon credit exchanging and offsetting.
Carbon credits are tradable certificates that give holders the right to emit a certain amount of CO2 or another amount of greenhouse gas converted to CO2 equivalents. One carbon credit is equal to one ton of CO2 or one ton of CO2 equivalents.
"We also need to determine total emission quotas and allocate them to each potential industry, project, and business, while training qualified personnel capable of operating and controlling carbon markets," the expert said.
At the same time, it is a must to build a trading floor for carbon credits and quotas along with relevant regulations so that the domestic carbon market can operate effectively and connect itself with regional and global carbon markets.
The ministry will soon set up a carbon credit trading floor on a trial basis, Dr. Cuong stated.
It has been closely coordinating with the Ministry of Finance and relevant government agencies in preparing a carbon market development project and formulating regulations on the management of carbon credits and the use of such credits to offset greenhouse gas emissions.
At the same time, a financial management mechanism for carbon market operations as well as rules on auctioning, transferring, borrowing, returning, and revoking greenhouse gas emission quotas will also be set up.
Among the key immediate tasks are establishing a national registration system for carbon credits and effectively connecting the system with those around the world.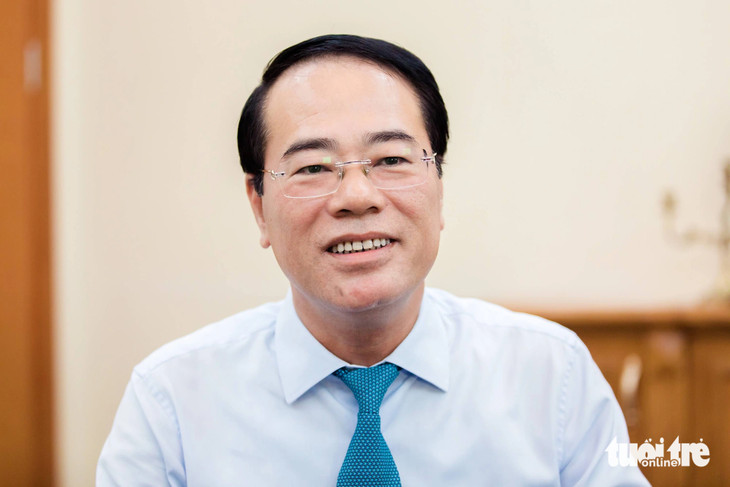 Organizations and individuals will register an account with the system and provide information relating to types and amounts of carbon credits they own, among other necessary information, to make them eligible to join the market, Dr. Cuong said.
To achieve the committed target of net-zero emissions by 2050, as announced by Prime Minister Pham Minh Chinh at the 26th United Nations Climate Change Conference of Parties (COP 26) in the UK in 2021, the PM has allocated specific greenhouse emission reduction targets for sectors, including energy, transportation, agriculture, and waste management, among others.
The premier also assigned the forestry sector tasks related to greenhouse gas absorption.
The forestry sector has a very important role in achieving the goal of forest carbon absorption and balancing emissions, the official said.
Dr. Cuong stressed that developing the carbon market in Vietnam will contribute to reducing emissions at low costs to businesses and society, promoting the development of low-emission technology, improving the competitiveness of Vietnamese companies, aiming to develop a low-carbon economy, and proactively responding to climate change.
As Vietnam's forests have the potential to generate many carbon credits, selling forest carbon credits will help increase income for businesses through proceeds from emission reduction results.
Profits from the sale of credits will also help forest owners and farmers increase the productivity of planted forests, improve sustainable livelihoods, contribute to protecting existing forest areas, and improve forest coverage.
If there is a carbon credit exchange market, it will bring more income to people working in forest protection and development, as Vietnam boasts enormous forest carbon storage potential, according to Nghi Son Protection Forest Management Board in north-central Thanh Hoa Province.
In order to effectively develop a professional domestic carbon market, there needs to be a connection to the regional and world markets, Professor Nguyen Ngoc Lung, rector of the Research Institute for Sustainable Forest Management and Forest Certification, told Tuoi Tre.
At the same time, state agencies need to build appropriate carbon market policies and sustainably develop existing forest areas, Pro. Lung said.
"As a sustainable forest management research unit, we always hope that Vietnam will have a carbon credit market as well as a carbon trading floor soon so that forest growers and keepers can have more support and remuneration," he added.
Voluntary carbon credit exchange from Vietnam to the world has been carried out by businesses since the mid-2000s when they implemented programs and projects under the 'Clean Development Mechanism' (CDM).
Vietnam has so far had more than 300 programs and projects developed under the CDM, 150 of which, with their 40.2 million credits granted, have carried out exchanges on the world carbon market.
Vietnam is one of the four countries with the most CDM registered projects, after China, Brazil, and India, and ranks ninth out of 80 countries with CDM projects that obtain credits.
Vinh Tho – Quang The – Bao Ngoc