Business transition in adaptation to a low-carbon consumption trend is inevitable for Vietnamese exporters who, in turn, should consider it a great opportunity to form relevant long-term visions and investments.
The trend refers to a production process that causes little negative impact on the environment and nature. Given that, enterprises earning or losing business opportunities result from their own business and production strategies, said Hoang Van Tam, deputy chief of the office for climate change and green growth at the Ministry of Industry and Trade (MoIT).
At a recent workshop on firms' tapping climate-induced chances, Tam advised firms to invest in green and clean production meeting requirements from big markets such as the EU and the US.
According to him, many global textile and garment conglomerates target net zero by 2050, requiring their supply chains across countries, including Vietnam, to follow suit. It means that related businesses must report their carbon emissions and calculate the carbon footprint of their production and supply chains.
Ta Hoang Linh, Director General of the MoIT's European-American Market Department, said Vietnamese firms face competition in terms of orders from not only other markets but also importers' technical barriers involving green criteria.
The environmental friendliness requirements are made by both foreign and domestic clients, he added, considering the path toward sustainability a must for businesses to boost competitiveness, sustain operations, and grow.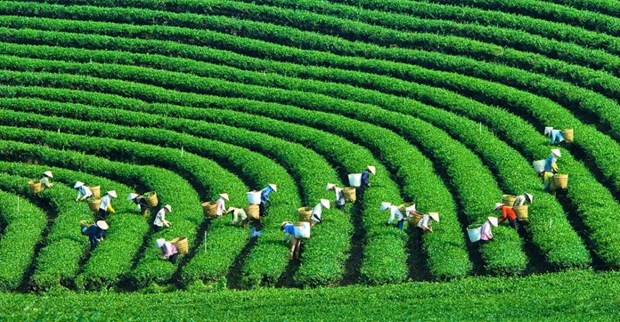 In September, about 300 groups and buyers worldwide, including Walmart from the US, Aeon and Uniqlo from Japan, Central Group from Thailand, and IKEA from Sweden, gathered in Vietnam to seek suppliers.
They highlighted Vietnam's potential and noted a need for green production and fast delivery in addition to the traditional criteria on product quality and competitive prices.
The Swiss Import Promotion Programme (SIPPO) in Vietnam, which supports Vietnamese businesses in exporting goods worldwide, said global retailers are under pressure from sustainability declarations in the EU and US markets. Therefore, they are looking for Vietnamese suppliers who can prove their sustainability factors with clear standards./.
(VNA)