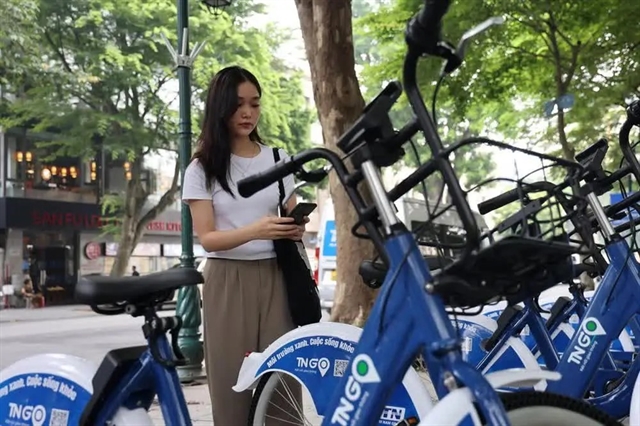 Over the recent long weekend, I did something I hadn't done in years – I went for a long bicycle ride.
You won't need telling that cycling is one of the most popular recreational activities in Hà Nội, Every weekend, thousands flocks to West Lake in the mornings and evenings to do a lap.
Instead, I headed out of the city, seeking a bit of tranquillity. Forty kilometres later, my backside was paying the price, but that wasn't the only problem I encountered. Pain in the backside aside, I couldn't help but notice the other challenges cyclists face in this country.
The lack of dedicated cycle lanes, the chaos of heavy traffic, and treacherous road surfaces meant it wasn't a wholly relaxing experience. Health, fitness and green transportation are all the rage, but if Việt Nam is to make cycling even more popular, there must be a concerted effort to improve infrastructure and road safety.
First and foremost, and it feels like I'm stating the obvious here, road safety education must be prioritised. Both cyclists and motorists need to be taught how to coexist harmoniously. Better signage, traffic rules enforcement, and awareness campaigns would go a long way in reducing accidents and ensuring everyone's safety.
Furthermore, dedicated bicycle lanes must provide cyclists with a safe space, separate from motorised traffic. These lanes would make cycling safer and encourage more people to embrace this eco-friendly mode of transportation.
Moreover, Việt Nam must invest in expanding the network of cycle routes. Imagine a network of interconnected paths and trails crisscrossing the country. It would attract tourists and make cycling more accessible and enjoyable for locals. It's not all bad though.
In a promising development, Hà Nội has just introduced the TNGo app Bike-sharing service, joining other localities in promoting cycling as a sustainable means of transportation. This is a step in the right direction, making it easier for people to access bicycles and explore the city without the hassles of ownership.
Cycling in Việt Nam has the potential to be wheelie good. I'm (two) tired of the usual excuses for underachieving though – it's time Việt Nam started to torque the talk when it comes to fitness and green transport, lest these words become the non-committed ramblings of a cycle-path.
Instead, let's create a safer and more enjoyable cycling environment with improved road safety, and an extensive network of cycle routes so everyone can enjoy the simple pleasure of a long bicycle ride at the weekend.
Seán Nolan (VNS)