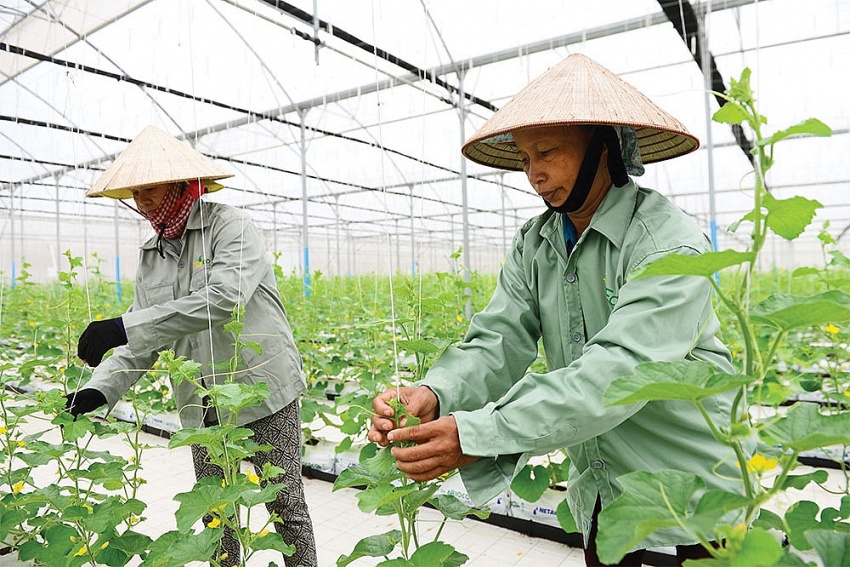 At a meeting with the Ministry of Agriculture and Rural Development (MARD) in mid-July, Anna Wellenstein, director of Sustainable Development for East Asia-Pacific at the World Bank, said that it is ready to disburse aid worth $41.2 million to the country once there is an official emission reduction result verification report.
The requirement for the report was mentioned in a payment agreement that the MARD and World Bank signed in October 2020.
Wellenstein said that this funding is the largest to be disbursed from the World Bank's Carbon Fund so far. It will primarily focus on reducing carbon emissions in Vietnam's agriculture sector.
It is just one part of funding that the World Bank provides for Vietnam's agriculture and rural development. In the upcoming period, it will provide support to Vietnam through various projects and initiatives.
These include repairs to enhance dam safety, strengthening strategic partnerships within the water sector, assisting the Mekong Delta in integrated climate resilience, developing one million hectares of low-emission rice, implementing an emission-reduction programme in the north-central region of the country, promoting sustainable aquaculture development, and initiating the first phase of a coastal resilience initiative
Along with the World Bank, the International Financial Corporation (IFC) also commits to helping the MARD with technical and financial aspects in order to boost green and low-carbon agriculture. The IFC provides financial and technical assistance in reducing livestock emissions as a resource for implementing solutions to reduce greenhouse gas (GHG) emissions in livestock; and assistance in operating an online database for measuring, assessment, and inventory of GHGs in livestock.
International support is crucial for Vietnam and other developing countries to unlock opportunities to pursue net-zero emissions targets, experts said, and greater technology transfer and financial assistance from developed to developing countries would speed up efforts to address global climate change.
Nguyen Anh Minh, former deputy director of the MARD's Department of International Corporation, told VIR, "Issuing solutions to eliminate GHGs is an urgent requirement. However, agriculture faces a lot of pressure to do this work due to fragmented farming, while agricultural enterprises have yet to pay much attention to this mission," Minh explained.
"At present, we lack the capital, technology, and technique, so international aid will be the lever to conquer the target of carbon emission mitigation of the agricultural sector."
The importance of international institutions in helping Vietnam to realise the net-zero target by 2050 was reaffirmed by Prime Minister Pham Minh Chinh at a meeting of the national steering committee on the issue. The meeting on July 14 was the fourth session since the committee debuted in 2021, and its first meeting in 2023.
The prime minister asked the MARD and other ministries to mobilise the resources to respond to climate change and step up energy transition, as well as encourage domestic and foreign organisations and individuals to participate in climate change response and energy transition.
"To mobilise effectively domestic and international resources, the ministries should soon complete concerted mechanisms, policies, and legal documents to remove complexities to entice the attention of both domestic and international resources and create stronger conditions during the disbursement progress," PM Chinh assigned.
Kim Oanh