In addition to adequate energy supply, the demand for smart energy in urban areas is viewed as a qualitative change in energy mobility in Vietnam. VIR's Angela Nguyen talked with Mikael Jakobsson, executive director of the Asia Pacific Urban Energy Association on the issue.
What are your thoughts on the energy consumption in Vietnam's urban centres?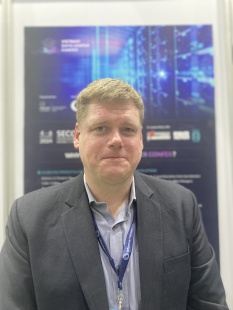 Well, I think it is in the development phase. It's increasing rapidly with the economy. So, it's really an opportunity to actually bring in sustainable solutions now, when they are growing, rather than trying to solve the problem later.
Are there differences in energy consumption between the main cities in Vietnam and other countries in the region?
Yes. For example, the cooling demand will increase a lot in Vietnam, but it has not really kicked off yet, except for the industrial sector.
When it comes to the cities, I think they will grow considerably if you compare them with Malaysia and Singapore, which have already grown.
The air conditioning utilisation here is about 10 per cent or something like that, while it is 80 per cent or something in Malaysia. So it will grow considerably.
Southeast Asia, including Vietnam, is using more and more air conditioning. How does this affect Vietnam's emissions reduction target?
A lot. Today, globally, 50 per cent of energy is used for heating and cooling. Cooling will overtake heating within 10 years, and it will triple in the coming decades. So that will influence things a lot.
But actually, the Vietnamese government is committed to the Montreal Protocol, so they're doing a lot to mitigate this. But it will have an influence, for sure.
According to the Ministry of Construction, Vietnam has 833 urban areas, of which two are special, 20 are Grade 1, and the remainder are grades 3 and 4. According to Vietnam's urban development strategy through 2030, approximately half of the country's population will reside in urban areas.
Given how the Vietnamese government uses energy now, how do urban area emissions compare to those of other nations in the region?
I don't have the exact details or comparisons. I think Vietnam is actually relatively low compared to neighbouring countries, especially if you compare it with Thailand, Malaysia, or Singapore. But of course, there is also manufacturing outside the cities. So, that is something to cope with. Nonetheless, I guess that the target of net-zero by 2050 is quite ambitious.
What is the best method for Vietnam to reach its net-zero goal?
There is no silver bullet. You have to do many different things. We are promoting sustainable urban energy. So. it's about looking for integrated urban energy systems to integrate heating and cooling, renewable energies, gas, hydrogen–everything integrated–and make it as efficient as possible.
With the current infrastructure conditions in Vietnam, how does the air conditioning treatment system affect the emission goal. Obviously, everything has to follow. So better building standards, better use of materials–all these kinds of things have to go along with the increasing use of cooling.
We have a lot of technology. This is needed for Southeast Asian countries, especially Vietnam, to reduce emissions, right?
Technology is no problem, but planning is. It needs municipal planning. Actually, the Vietnamese have a history of planning. So, compared to other countries in the region, more municipal planning is needed: city planning, energy planning, and cooling planning.
You need to plan more from a government perspective and then give direction. That's what we see. It works in countries like China, Singapore, and Northern Europe where good planning practises are in place. It works very well. So, planning is super important.
Does the fair energy transition in Vietnam need stronger actions from the government?
Absolutely. It's just started, and it's kind of not really kicked off. That's something that we have to work very actively on. We've just come from Indonesia. Vietnam is similar.
Angela Nguyen