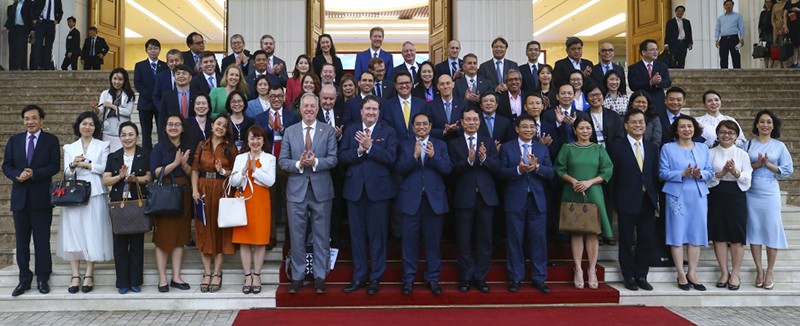 Vietnam is undergoing a renaissance and has become a premier destination for manufacturing as supply chain diversification has become of paramount importance to the world. In 2022, Vietnam became America's seventh-largest trading partner and realized over 8 percent GDP growth – the highest in the world – as new investment flowed into Vietnam's industrial base. With rapid economic growth comes an increased need to expand infrastructure, especially energy and transportation.
Energy Capital Vietnam (ECV) is purpose-built to mobilize private investment into energy, industry, and infrastructure within Vietnam. ECV's management team brings over two centuries of global experience in energy and infrastructure development. ECV is wholly dedicated to long-term investment aligned with Vietnam's highest needs and brings creative solutions focused on quality execution to harness the principles of sustainable development.
Energy security is national security, and maritime security is pivotal to both. Recognizing this dynamic importance – especially in Vietnam – ECV recently formed a Maritime Security Council (MSC) to identify, inform and incorporate the implementation of international best standards and practices for safe and secure maritime trade while supporting applicable policy development in and around Vietnam.
The MSC is led by Admiral Samuel J. Locklear III, U.S. Navy, Retired, who previously served as Commander of US Indo-Pacific Command. He is joined by Vice Admiral Sean Pybus, U.S. Navy, Retired, who was a Navy SEAL and formerly served as Deputy Commander of U.S. Special Operations Command, and Rear Admiral James Rendon, U.S. Coast Guard, Retired, who led interagency coordination at the US Indo-Pacific Command. Admiral Locklear has also joined ECV's advisory board, which includes former U.S. Ambassador to Vietnam Ted Osius.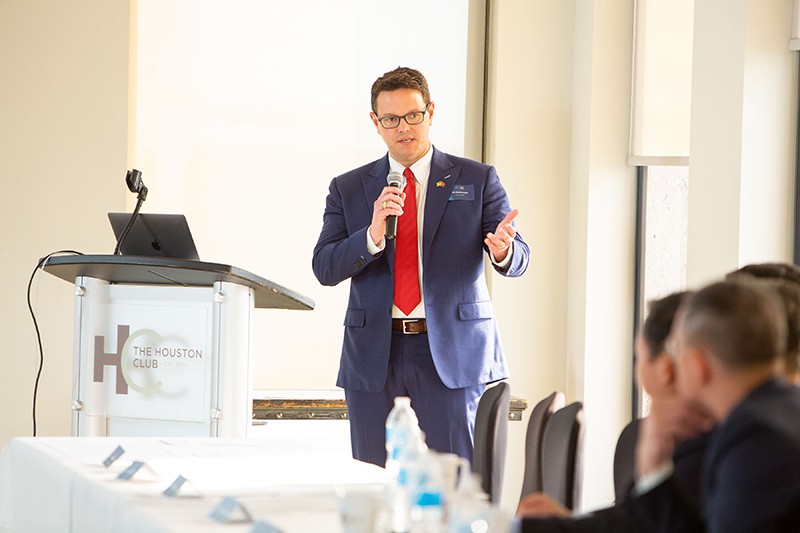 With its strong team of experts, ECV is well-positioned to play a leading role in the advancement of Vietnam's infrastructure across three areas:
Energy
Vietnam has rapidly grown into a middle market economy as electricity output essentially quintupled from 2005. Reliable access to electricity has enabled Vietnam to become a pre-eminent export market and the world's investment darling. Thus, energy security remains paramount to ensure Vietnamese national wealth continues to grow, especially as society's most vulnerable are impacted the hardest when power instability occurs.
Additionally, Vietnam has boldly led planning efforts to reduce power emissions significantly over the next 20 years, despite rising coal consumption, creating a crossroads of challenges to align energy and environmental objectives. Expansion of renewable energy, combined with more excellent natural gas and imported LNG for baseload supply within the energy mix, can bridge Vietnam's access to energy security and support economic growth towards advanced economic status in the coming decades. This dual track can solve the trilemma of achieving a sustainable net-zero future while maintaining energy security to ensure economic prosperity for Vietnam.
ECV is developing large, integrated LNG power projects to support Vietnam's energy transition and ensure reliable access to affordable power.
The Mui Ke Ga LNG Power Project (MKG) in Binh Thuan province will include a Floating Storage and Regasification Unit (FSRU) offshore terminal for efficient fuel delivery to an onshore gas-fired complex that can power millions of homes in the southern region. ECV focuses on delivering enhanced pricing stability through long-term fuel supply contracts linked to a US pricing index. As the world's largest natural gas producer, the US has well-developed markets for hedging commodity prices. ECV understands how to transfer that pricing stability to its power projects to benefit domestic consumers within Vietnam. MKG is included in the recently signed Power Development Plan VIII (PDP8) and awaits government approval to begin licensing.
Infrastructure
As manufacturing sector output expands, so must Vietnam's transportation infrastructure – roads, rail, seaports, and airports – to deliver greater logistical efficiency and maintain its competitive edge as a premier global manufacturing hub.
This is why ECV has partnered with a leading Vietnamese conglomerate – SaigonTel – to develop a new multipurpose, deep-water port called Long Son International Port (LSIP). Located approximately 42 miles southeast of Ho Chi Minh City in Bà Rịa–Vũng Tàu, this new seaport will become a gateway for improved maritime shipping efficiency and enhanced energy security. To ensure the highest quality in engineering, design, and operational standards, ECV and SaigonTel have formed a consortium with America's leading energy port – the Port of Corpus Christi- and America's largest container port – the Port of Los Angeles. LSIP can improve bilateral trade between the US and Vietnam while enabling Vietnam to enter the 'green shipping corridor' trade routes established by the Port of Los Angeles. This will incorporate the highest environmental standards into Vietnam's maritime supply chain, further improving its attractiveness to global corporations. LSIP is targeted to handle approximately 6 million TEUs (twenty-foot equivalent units) annually by 2030, increasing Vietnam's import/export capacity by over 30%.
LSIP will also enhance Vietnam's energy security by increasing the domestic storage capacity of refined petroleum products, improving resiliency across domestic air and ground transportation within Vietnam. The Port of Corpus Christi has prepared itself to become one of the vital hydrogen hubs within the US, enabling LSIP to benefit from knowledge transfer in hydrogen technology and support future trade flows should an international hydrogen shipping market develop.
With guidance from the Ports of Los Angeles and Corpus Christi, LSIP can be expected to adopt global best practices in clean energy port and shipping operations, grow domestic import/export capacity, and expand strategic fuel reserves. Together these strengthen Vietnam's energy security and support economic growth, building wealth for the Vietnamese people.
Environment
For Vietnam, LNG represents a significant carbon emissions improvement from coal. However, more must be done to address the emissions 'wedge' from LNG to achieve a net-zero ambition. ECV has developed a comprehensive, repeatable, and socially impactful pathway for reducing this emissions 'wedge' through simultaneous investment into a portfolio of domestic, high-quality carbon mitigation assets to reduce net emissions from gas-fired electricity significantly.
This concept framework has been developed by working alongside US and international clean energy experts. It focuses on the next generation of carbon offsets project types – forestry, agriculture, littoral blue carbon, transport electrification, and urban climate resilience – and funds a portfolio of carbon mitigation assets across the Vietnamese economy. This pragmatic solution has been viewed positively by a broad spectrum of climate experts, stakeholders, and governments, and most believe this approach could become a core component of a multi-decade net-zero trajectory, with meaningful reductions beginning quite early in the execution.
A typical example is to develop green industrial parks enhancing re-circulation and recycling in order to reduce carbon emissions. We are proud to partner with Long An Province in this regard and commit to supporting the green transformation of provincial industrial parks by introducing and attracting green funds. In particular, we are intensively working with our partners to build low-carbon Tan Tap and Nam Tan Tap industrial parks with a target of net zero in the near future. Highly respected multilateral financial institutions have expressed interest to join the financing for this project. We believe that this challenge is an opportunity for Vietnam to become a new destination for US and European investors.
Reputation and credibility are vital to success, so ECV only partners with world-class firms and proven expertise.
Energy Capital Vietnam (ECV) is a Houston, Texas-based project development and holding company established as a platform for direct investment into Vietnam's energy and infrastructure sectors.
(WVR)