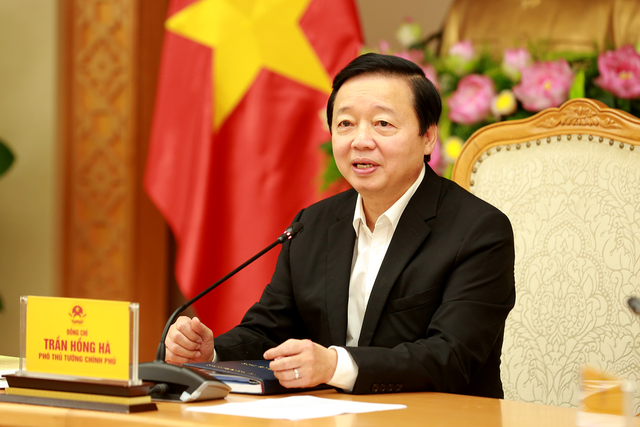 Deputy Prime Minister Tran Hong Ha has asked the Ministry of Industry and Trade to make a more specific evaluation of energy conversion and update Vietnam's commitments to achieving net zero emissions, an inevitable trend of energy conversion.
He chaired Friday's meeting in Hanoi with the verification council of the draft master plan on national energy until 2030, with a vision to 2050.
The national energy mentioned in the draft master plan includes coal, petroleum, gas, renewable energy, and electricity. The plan aims to ensure national energy security to meet the requirements of national socio-economic development, industrialization, and modernization.
The plan calls for sufficient domestic energy required, meeting socio-economic development goals with an average GDP growth of 7% per year from 2021 to 2030, 6.5% to 7.5% from 2030 to 2050.
The proportion of renewable energy must be from 15% to 20% in total primary energy by 2030 and between 80% and 85% by 2050. More particularly, an overall energy industry ecosystem will be formed based on renewable energy toward developing a number of clean energy centers by 2030.
Deputy Prime Minister Tran Hong Ha said, "It's necessary to study the use of new energy sources including hydrogen, ammonia, and nuclear power. But in the master plan, we haven't included some sources of energy that we can do, such as wave energy and thermal power. I think these are infinite sources of energy in the future."
(VOV)