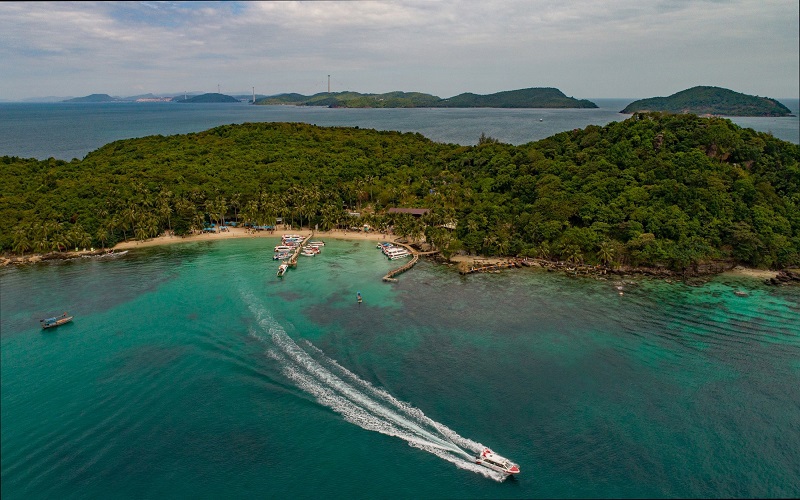 The newly-approved national marine spatial planning project is an important tool to firm up the National Master Plan and create a basis for managing natural resource exploitation and use, protecting the environment, and conserving the marine ecosystem.
It aims to ensure harmony between socio-economic development, and national defence and security, with the preservation of natural and ecological values and biodiversity, environmental protection, and the promotion of socio-cultural values, historical traditions, and the maritime cultural identity.
Dr. Ta Dinh Thi, Vice Chairman of the National Assembly (NA)'s Committee for Science, Technology and Environment, said Vietnam boasts huge potential for offshore wind power development, especially south-central coastal provinces such as Binh Thuan, Ninh Thuan, Khanh Hoa, Phu Yen and Binh Dinh.
He stressed that, to realise target of net zero emissions by 2050, Vietnam needs to accelerate the development of renewable energy, improve energy efficiency and focus on energy conversion with an appropriate roadmap, while ensuring environmental protection.
Developing renewable energy is a major policy of the Party, National Assembly and Government of Vietnam, in which offshore wind power is considered one of the breakthrough solutions to promote energy transition and ensure national energy security, he said.
Dr. Dinh Van Nguyen, a member of the Association of Vietnamese Scientists and Experts Global (AVSE Global), said that in reality, the maritime space has many concurrent activities, which are increasing day by day. Therefore, the planning process needs to ensure good reciprocation in various aspects, including data, human resources, equipment and infrastructure.
Marine spatial planning needs to be developed in harmony with renewable energy and other marine economic sectors, and requires the engagement of relevant parties such as the maritime, and oil and gas sectors, national defence, and the fishery sector.
Ramla Khalidi, UNDP Resident Representative in Vietnam, said that accelerating marine spatial planning is essential to unlocking the great potential of offshore wind power development in Vietnam, contributing to implementing sustainable development goals and climate change response goals.
The participation of all stakeholders in the scheme, especially the local community, plays an important role in ensuring that benefits are shared equitably and vulnerable groups are protected, she said.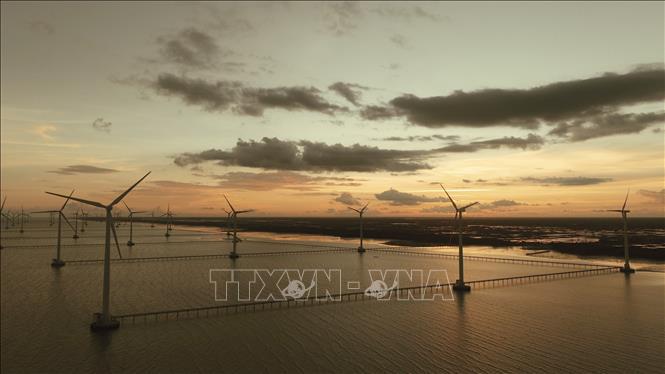 Norwegian Ambassador to Vietnam Hilde Solbakken affirmed that her country is committed to working with partners in Vietnam to promote sustainable green growth, protect the marine environment and support energy transition in Vietnam.
She stressed that marine spatial planning will help the ocean to be managed sustainably. This kind of planning also plays an important role in realising a shared vision of a green, sustainable and prosperous future. The process should help ensure that all industries will benefit from the ocean while marine ecosystems and biodiversity are still conserved.
The completion of the planning project aims at the goal that by 2050, all Vietnam's sea space will be effectively managed and used sustainably. The aim is to meet the requirements of socio-economic development and national defence and security, and realise the goal of turning Vietnam into a powerful marine country.
At the same time, the planning project will focus on the main objectives, contents and solutions of the strategy for sustainable development of Vietnam's marine economy to 2030, with a vision to 2045. This is in line with guidelines and orientations of the Party, relevant national planning projects and the strategy on exploitation and sustainable use of natural resources and environmental protection of the sea and islands to 2030 with a vision to 2050.
According to the Vietnam Agency of Seas and Islands, the marine spatial planning project was built in accordance with guidelines and orientations of the Party and State. The guidelines centre on marine economic development and protection of the marine and island environment and ecosystems in combination with safeguarding national sovereignty over seas and islands.
Those who engage in the work have also consulted the guidance of the Intergovernmental Oceanographic Commission (IOC/UNESCO), and the Partnership for the East Asian Sea (PEMSEA) on planning approaches and methods. They have also sought support from international experience in developing and implementing coastal zone planning of the US, UK, Canada, Germany, Denmark, Norway, Australia, China and some countries in ASEAN./.
(VNA)