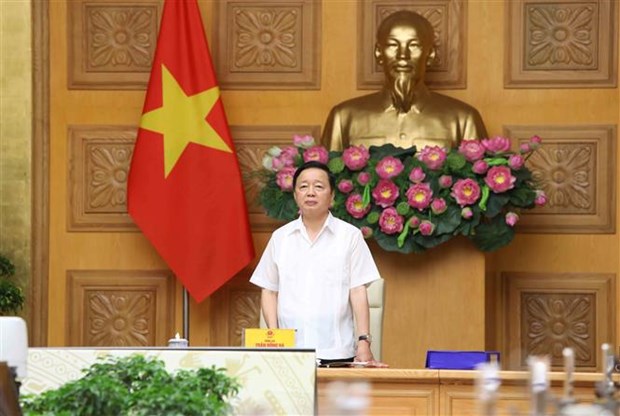 Deputy Prime Minister Tran Hong Ha, Chairman of the National Council for the Verification of Environmental Protection Planning for the 2021-2030 period with a vision for 2050, chaired a meeting between the council and a number of ministries, sectors, localities and experts on July 3.
Concluding the meeting, Deputy PM Ha asked the Ministry of Natural Resources and Environment (MoNRE), the agency in charge of compiling the planning, to stick to relevant resolutions and regulations on environmental protection during the designing of the planning.
Environmental protection must be the first step, the basis and the foundation for harmony between economic development and the nature, he said, stressing that the planning must show a long vision, ensuring that all economic sector can expand without causing negative impacts on the environment.
He underlined that the planning must aim to protect the environment for socio-economic development in a nature-based and sustainable manner, helping improve and recover areas suffering from environmental pollution and downgrading.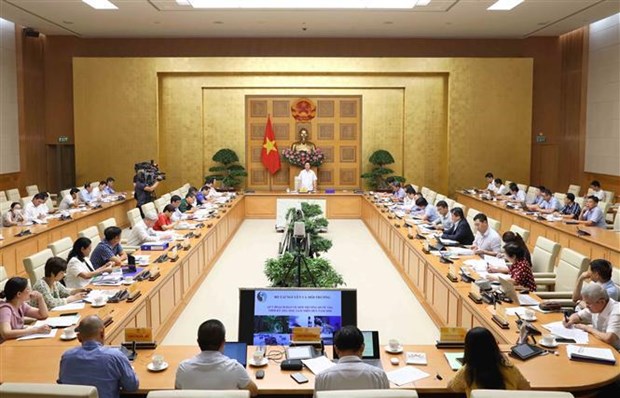 Economic activities should respect the ecosystem and biodiversity, he said, emphasising the need for green and sustainable economic solutions during the implementation of "net-zero" emission commitments, along with the development of renewable energy, green transportation, and circular wastewater.
The planning will be an important tool to implement the Law on Environmental Protection 2020, and a foundation for ministries, sectors and localities to realise measures to promote green economy and green growth, he said.
The Deputy PM requested the MoNRE as well as consultation agencies to update data on natural reserves and biodiversity, and reporting the feasibility of the construction of concentrated wastewater treatment facilities during waste sorting, treating and recycling at source.
Under the planning, in the 2021-2025 period, 256 natural reserves and 21 biodiversity protection facilities will be set up and managed, along with 13 biodiversity corridors, 41 high biodiversity areas, 24 important ecological landscapes, and 10 important wetlands areas.
Concentrated waste treatment areas at national, regional and provincial scales will be constructed to meet the country's waste treatment demands. In 2030, three national waste treatment areas are expected to be built, along with one at each region and one in each province, ensuring that 95% of the domestic waste in urban areas and 90% in rural areas are treated properly, according to the planning.
It also gives directions on environmental zoning on the national scale for better protection, with strict protection areas, emission restricted areas and other areas./.
(VNA)