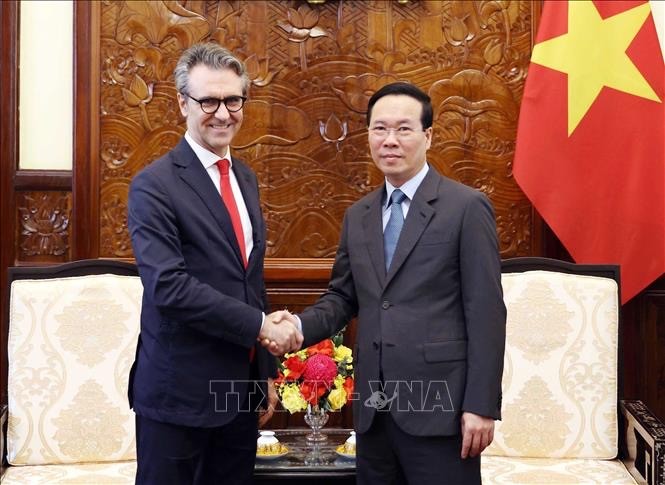 Vietnam always values human rights as well as respects, facilitates, and encourages activities of socio-political and non-governmental organisations operating in Vietnam, President Vo Van Thuong said during a reception in Hanoi on Monday for Ambassador Giorgio Aliberti, outgoing Head of the European Union (EU) Delegation to Vietnam.
Mr. Thuong emphasized that Vietnam is making significant efforts to realise its commitment to net zero emissions by 2050 and hopes to receive financial and technological assistance from developed countries, including the EU.
He noted that Vietnam has been seriously implementing regulations and recommendations regarding illegal, unreported, and unregulated (IUU) fishing to get the European Commission's "yellow card" warning against the nation's fisheries sector removed.
Ambassador Aliberti said that the EU is working closely with Vietnam to address the IUU issue, adding that Vietnam is moving in the right direction and has demonstrated improvement in this area.
The EU places its trust in Vietnam as an important partner in the green transition process and will collaborate with Vietnam to cope with climate change, he said.
(VOV World)