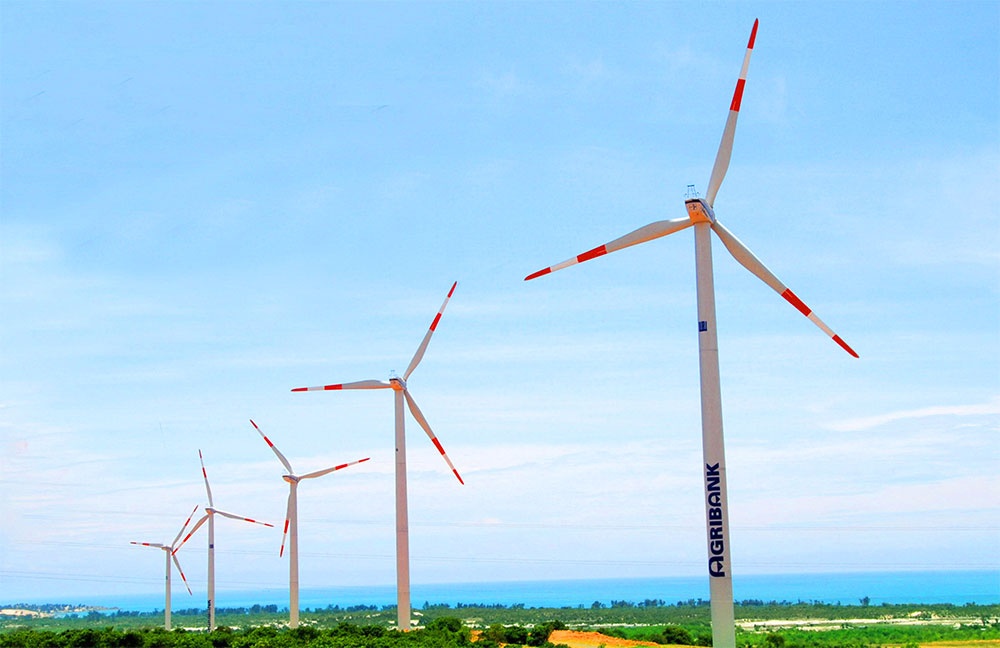 The south-central province of Ninh Thuan is one of the top localities for wooing renewable power projects in Vietnam, and is aiming to become a renewable energy hub by 2025.
According to Ninh Thuan Department of Industry and Trade, the province has called for a total of 46 projects, comprising 35 solar and 11 wind farms, with a total capacity of more than 3,000MW. Ninh Thuan's renewable energy will also contribute to solving the national energy security problem, contributing to realising Vietnam's ambitious net-zero goal by 2050.
However, with the strong development of renewable energy projects, the need for human resources to serve the transition has become a challenge for the province.
Nguyen Phan Anh Quoc, principal of Ninh Thuan Vocational College, said that renewable energy was a new field that uses high technology, so it requires highly-skilled labour, but such local human resources were not yet available.
"Most projects have difficulty recruiting staff because the demand for jobs at this time is massive, but training facilities have not been able to meet it," Quoc said.
According to the National Power Development Plan for 2021-2030, Vietnam will strongly develop renewable energy sources, with over 75 per cent of energy used being renewable. Total solar power capacity will increase 10-fold, wind power will climb 30 times, and there will be a number of new sub-sectors such as offshore wind, battery storage, and new biomass.
Meanwhile, coal-fired power plants over 40 years old will have to close and convert to using other fuels, and be completely eliminated by 2050.
The shift in the energy sector will lead to a change in labour structure with a need for 25 per cent of highly-skilled human resources, especially in wind and solar energy in the next 10 years.
Vu Chi Mai, project director of the Clean, Affordable and Secure Energy for Southeast Asia of GIZ, said that Vietnam is among the top 10 countries in terms of employment in hydropower, wind power, and solar energy.
"The energy transition that comes with digital transformation will create greener occupations that require higher skills, but the salaries and nature of the work will also be more attractive," Mai said.
Vietnam is the leading country in ASEAN in terms of current scale and proportion of renewable energy, with 27 per cent of total power capacity coming from wind and solar power sources, according to the International Renewable Energy Agency. However, the energy transition process from "brown to green" still faces obstacles as the human resources supply is limited, mainly using foreign staff.
Le Phuong Nhi, general director of Siemens Gamesa Renewable Energy Vietnam, said that the business had to use mostly foreign workers for transporting and installing turbines when building and installing wind farms.
"For Vietnamese employees, Siemens tries to recruit people working in similar industries such as the oil and gas industry and then retrain. However, the training process takes time and cannot meet the project's transition time," Nhi said.
According to Vo Quang Lam, deputy general director of Vietnam Electricity (EVN), the workforce in coal-fired power plants is quite diverse, but the shift is only for young workers. People over the age of 50 cannot meet the needs of changing jobs.
"EVN has asked our company members to develop their own plans for recruitment and training to prepare for the energy transition, encouraging and prioritising young workers to learn new skills," he said.
With a population of more than 100 million people, with 51 per cent of working age, Vietnam has an abundant labour force. The energy transition trend has led to the need for highly-skilled labour in this industry in the future, requiring Vietnam to soon have appropriate solutions to become self-reliant in human resources.
Dr. Guido Hildner, German Ambassador to Vietnam, said that the transformation of the energy industry is a complex process but also brings great opportunities. In Germany, the number of employees working in green occupations increased by 56.7 per cent to five million between 2012 and 2020.
"Germany has already been working with Vietnam for many years in energy transition. There are many projects involved, and this also addresses the human resources side and job skills," Hildner said. "Vocational training is a key component of cooperation between Germany and Vietnam. We are working with many vocational colleges and support the development of curricula and also the training on specific skills that are related to renewable energy."
In green employment creation, Germany has improved the job transition process with Vietnamese partners such as with electrical engineering, electronics, and training students in installing rooftop solar, with tens of thousands of students at 11 vocational schools benefiting each year, with 79 per cent of graduates getting jobs.
"We have many interesting projects and areas of cooperation with Vietnam. One area, for instance, is the recruitment of skilled labour for the German market. Germany is interested in recruiting Vietnamese skilled workers, and we will further expand and develop this activity," Hildner added.
---
Nguyen Thi Ha, Deputy Minister of Labour, Invalids and Social Affairs: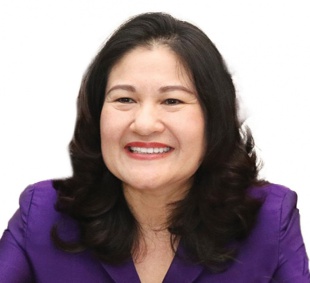 Fostering and upgrading workers' skills is a necessary solution to support them in maintaining jobs and converting to new jobs, thereby maintaining their livelihoods and stabilising lives during the energy transition process.
Going forward, the Ministry of Labour, Invalids and Social Affairs (MoLISA) will develop an implementation plan and provide solutions to promote jobs and develop skills associated with the energy transition in Vietnam. Solutions will focus on creating more job opportunities through improving policies on developing industries and value chains related to energy transition; developing occupational standards related to renewable energy industries and occupations; as well as promoting and improving the quality of human resource training in vocational education establishments to meet human resource requirements for the energy transition. The MoLISA will also strengthen cooperation with international partners such as the International Labour Organization to promote and enforce fundamental principles and rights in the workplace to ensure workers can benefit from the green transition, reducing the impact of climate change, and the impact of technology.
In addition, we also strengthen cooperation with advanced countries in developing vocational education with a dual vocational training model, developing renewable energy, consulting and supporting the policies on technical skills development for workers, and developing vocational education in an open and flexible direction.
Santiago Alonso, Rodiguez First counsellor, head of Development Cooperation, German Embassy in Vietnam: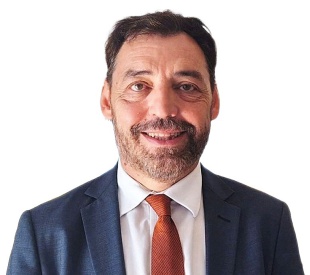 Vietnam is a frontrunner in renewables, with a share of about 25 per cent in solar and wind energy. There is already a change in the Vietnamese labour market. According to the World Bank, 4 per cent of Vietnamese employees are already in green jobs and the potential is huge. Up to 40 per cent of all Vietnamese occupations have high potential to transition to green jobs.
Vietnam already has 40 occupations which are green skills and these occupations are actually in technical areas. So, we will need highly-qualified technicians in the future to implement the energy transition.
One example of the great cooperation we have had with the MoLISA is in developing new green occupations like mechatronics. Such new occupations fit with international and German standards as well as Vietnamese regulations. We are currently supporting 35,000 trainees per year in these new occupations and delighted that almost 90 per cent of these trainees find a job within six months. Therefore, changing jobs is crucial. It will upskill workers and ensure a greener economy
We have a very longstanding reliable partnership with Vietnam within energy, with a portfolio of over $1.05 billion in ongoing and planned programmes. What we can offer is innovation, technology transfer, as well as sharing know-how and our experiences. So it's really a partnership about mutual learning.
It is always crucial to have regulatory frameworks as incentives. That is what the private sector demands in the long-term.
---
Hoang Oanh