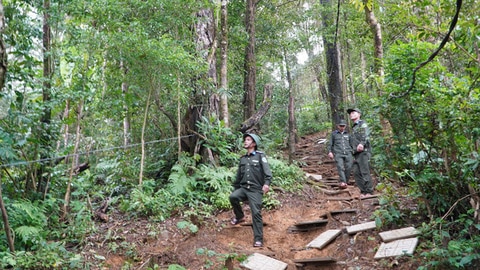 Viet Nam is seeking investment in clean energy as part of its scheme to develop a carbon market to achieve net zero emissions by 2050.
Speaking at a recent meeting in HCM City, Karl Van den Bossche, Belgian ambassador to Viet Nam, said Viet Nam has potential to attract investment in clean energy which has an important role in achieving net zero emissions.
"With the ambition to achieve net-zero emissions, the cost of Viet Nam's decarbonisation roadmap by 2040 is estimated at a hefty US$368 billion," he said.
According to the World Bank, it will cost the country 6.8 per cent of its GDP every year to achieve it.
It mainly comprises the cost of renewable energy and managing the transition away from coal, which could cost $64 billion for the 2022-40 period, it said.
The Government has approved a national action plan for green growth that seeks to reduce greenhouse gas emissions as a ratio of GDP.
These emissions have increased rapidly in the past three decades in direct proportion to the country's growth, experts said.
Viet Nam has a high emission intensity per GDP unit compared to other countries in the Southeast Asian region of around 0.35kg carbon-dioxide per $1.
According to a recent report by the Ministry of Natural Resources and Environment, total emissions will reach 928 million tonnes of carbon-dioxide equivalent by 2030 and 1.5 billion tonnes by 2050 in a moderate scenario.
Carbon market
Experts proposed Viet Nam promote the use of carbon pricing instruments with a focus on developing a carbon market.
Le Xuan Nghia, former vice chairman of the National Financial Supervisory Commission, said Viet Nam has many advantages if it seeks to develop such a market since it has 14.7 million hectares of forests.
The country has in place a legal framework and policies to establish a carbon market such as the 2020 Law on Environmental Protection.
The Ministry of Natural Resources and Environment will operate a carbon credit trading system to manage and monitor the market.
It will start trialling the carbon credit market in 2025 before setting up a carbon trade exchange in 2028.
A carbon market allows countries to sell to or buy from countries that emit more or less than their committed target.
Viet Nam is estimated to be able to sell 57 million carbon credits to international organisations annually at $5 each.
(VNS)