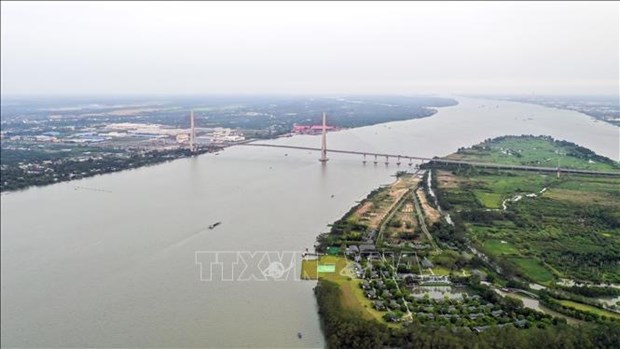 Deputy Prime Minister Trần Hồng Hà will co-chair the 8th meeting of the Việt Nam-Netherlands Intergovernmental Committee on Climate Change Adaptation and Water Management slated for June 25-27 in The Hague.
Vietnamese Ambassador to the Netherlands Phạm Việt Anh said the meeting is part of Ha's visit to the Netherlands.
The diplomat said that cooperation in climate change adaptation is an important content throughout the strategic cooperation between the two countries, which is vital for Việt Nam in the process of overcoming the challenges of nature in the coming decades.
During Hà's visit to the Netherlands, he is expected to have meetings with the country's leaders, visit the Port of Rotterdam and the Global Centre for Climate Change Adaptation, work with the Netherlands International Investment Agency, and attend the Netherlands – Việt Nam business talks about sand mining, sea reclamation, and adaptation to climate change.
He will also attend the 50th anniversary of the establishment of diplomatic relations between the Netherlands and Việt Nam and announce the opening of a photo exhibition about Việt Nam which kicks off a series of celebration activities.
Regarding bilateral cooperation in climate change adaptation, Anh said that Việt Nam and the Netherlands share similarities when it comes to the challenges of nature and change climate.
Mutual understanding and common points of view on many major global issues such as climate change, sustainable development, and green transition are important factors for the two countries to increasingly tighten cooperation and mutual development, he said.
The two countries have had successful and effective cooperation programmes and projects. Through two frameworks of strategic partnership cooperation on the response to climate change and water management and development of sustainable agriculture and food security, the Netherlands has helped Việt Nam to develop a sustainable development plan for the Mekong Delta which solve major issues including those relating to flood control, aquaculture production, dyke/dam network monitoring system, and regional restructuring and linkage.
In addition to projects on construction and planning, the two countries also have cooperation projects on undergraduate and postgraduate education and training in the field of climate change adaptation, such as the Orange Knowledge Programme (OKP).
(VNS)