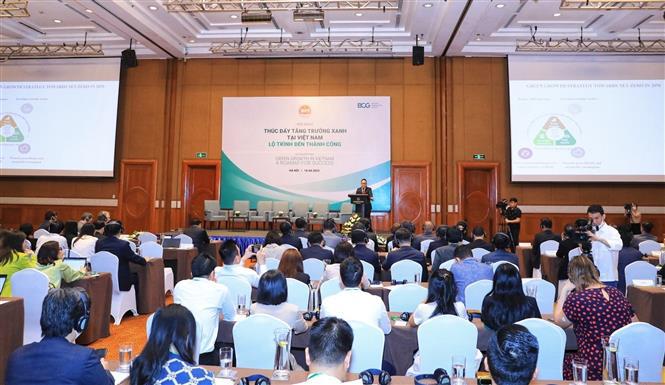 Vietnam has set a target of increasing its green economy's contribution to GDP from 6.7 billion USD in 2020 to 300 billion USD by 2050, which requires drastic and breakthrough steps, Minister of Planning and Investment Nguyen Chi Dung has said.
Speaking at a conference "Promoting green growth in Vietnam: Roadmap to Success" held in Hanoi on April 18, green growth is increasingly becoming the top priority of economies in the world's complex, unpredictable fluctuations and intertwined challenges.
For Vietnam, green growth towards economic prosperity, environmental sustainability, and social justice is not only an inevitable choice but also an opportunity to become a pioneer in the region.
It also helps Vietnam to catch up with the world's development trend and realise its landmark historic commitment to achieve net-zero emissions by 2050.
The ministry as the national coordinator for green growth, advised the Prime Minister to issue the National Strategy on Green Growth in the 2021-2030 period, with a vision to 2050 and the National Action Plan on Green Growth for the period of 2021-2030.
Vietnam identifies green growth as a long-term option to ensure balance and harmonise the goal of reducing total greenhouse gas emissions and the development and the growing size of its economy, Dung said.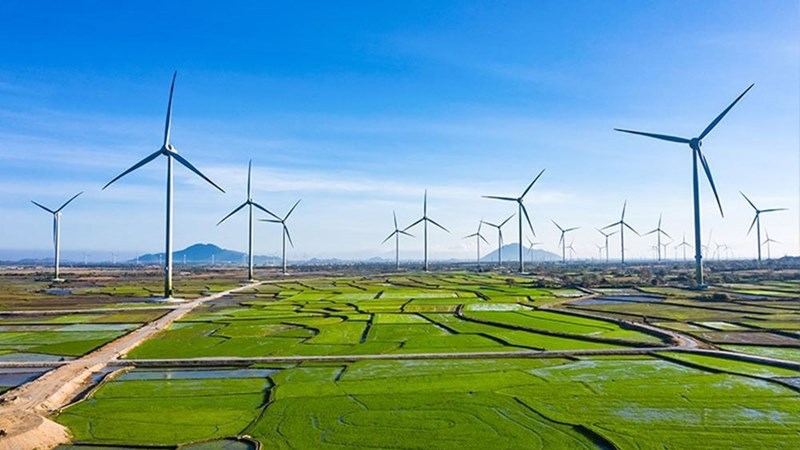 Preliminary research results of Boston Consulting Group (BCG) showed that to accelerate green growth, the transition of the wind and solar power industries alone can contribute 70-80 billion USD to GDP and directly create about 90,000-105,000 jobs.
In addition, the clean hydrogen ecosystem based on renewable energy has the potential to contribute from 40-45 billion USD to GDP annually, create about 40,000-50,000 jobs, and benefit both the domestic market and export potential to developed countries in the world.
At the conference, BCG General Director Jaime Ruiz-Cabrero put forth four key recommendations for Vietnam, including the need to perfect the green strategic institutions and step up the building of the legal framework; strengthening the construction of a stable green financial system, helping to reduce investment capital costs; develop the grid infrastructure system, create a foundation for the development of clean and renewable energy sources; and accelerate the development of clean hydrogen ecosystems.
BCG's research results also showed that Vietnam, with its potential and geo-economic position in the global supply chain, is boasting a great opportunity to transform, catch up, and take shortcuts and be ready for a leap in economic, social, and environmental development./.
(VNA)