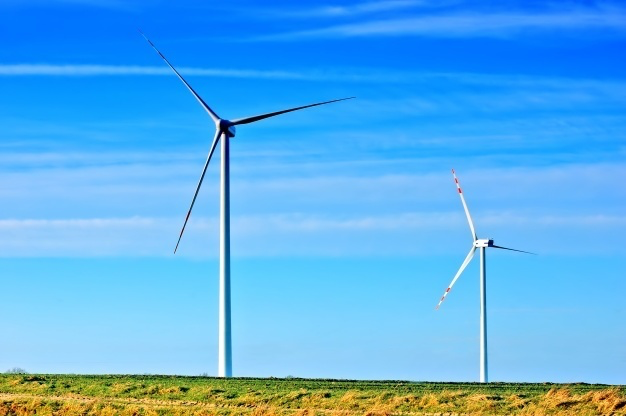 "Incorporating energy from renewable sources into the national grid poses several obstacles for the Vietnamese energy sector," Markus Bissel, head of Component Energy Efficiency at Deutsche Gesellschaft für Internationale Zusammenarbeit (GIZ), stated on May 15.
Bissel mentioned that Vietnam has made significant advancements in the renewable energy sector in recent years. According to him, renewable energy sources such as wind, solar, and biomass are unpredictable and are highly dependent on climate, weather, and location.
According to a number of energy solution providers, the integration of renewable energy sources into the national grid is not simple, particularly when sources of medium and large capacity are connected to the power system via the 110 kilovolt or higher grid system.
Experts consider it crucial to have a buffer capacity large enough to compensate for the disparity in available capacity – both high and low – of renewable energy sources integrated into the power system to ensure the stability and dependability of the system and the grid.
Vietnam has made significant strides in its transition to renewable energy, but the rapid expansion of solar and wind power is overwhelming the national grid.
More than 100,000 solar rooftop installations were implemented in 2020, and at least 15 solar facilities have been connected to the grid. In 2021, there were at least 84 operational wind power facilities. The majority of these initiatives are located in Ho Chi Minh City and a few southern provinces, where they exceed the grid's capacity.
In 2022, the National Load Dispatch Centre suspend the approval of new solar and wind projects for this reason. Electricity of Vietnam must enhance its infrastructure planning and investment to ensure the renewable energy target of 50 per cent solar and wind power by 2045 is met.
Bissel stated that Vietnam is determined to transition towards renewable energy and reduce its carbon emissions in an effort to combat global climate change, having set an ambitious net-zero emissions goal of 2050.
To ensure national energy security, the Vietnamese government has formally authorised the Power Development Plan VIII (PDP8), which prioritises the rapid development of renewable energy sources for electricity production. Accordingly, renewables are expected to provide between 30.9 and 39.2 per cent of the nation's demand by 2030.
According to the Just Energy Transition Partnership, the PDP8 objective is to reach a 47 per cent renewable energy ratio. By 2050, the proportion of renewable energy will increase to between 67.5 and 71.5 per cent.
To assist with controlling greenhouse gas emissions from electricity generation, the PDP8 development orientation for renewable energy sources allows for approximately 204-254 million metric tonnes in 2030 and 27-31 million MT by 2050.
Through the vRE series of events in Hanoi, Bissel seeks to provide a platform for all stakeholders to discuss their thoughts regarding how to tackle the hurdles facing Vietnam's energy transition.
Angela Nguyen