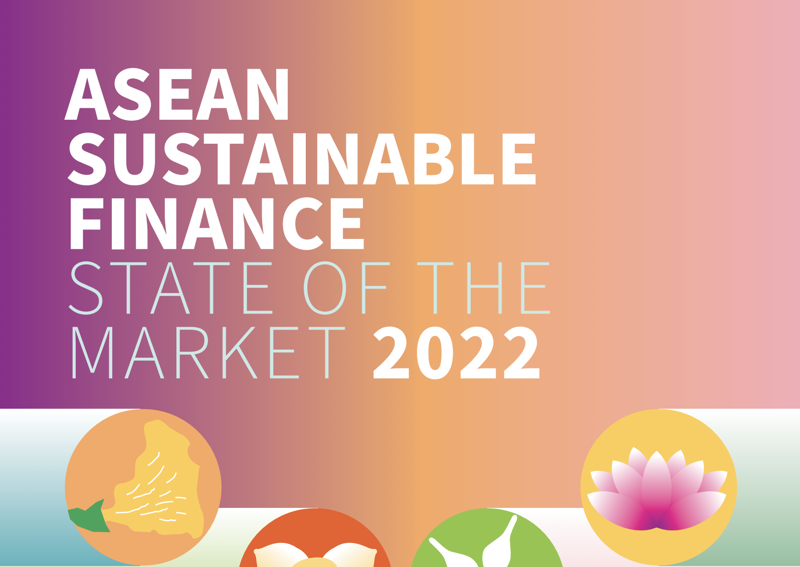 ASEAN's sustainable finance market, including in Vietnam, has made progress despite a challenging year, according to the ASEAN State of the Market report from Climate Bonds and HSBC.
Regarding green loan issuances, Vietnam has seen an increasing diversification of thematic issuances over recent years, both in terms of instrument types and themes.
According to the report, Thailand and Vietnam have had consistent activity in recent years although volumes are still relatively low and yet to surpass $1 billion annually. Almost all issuances from Vietnam have come under the green theme, mostly from loans. The country has more issuers than Thailand, Indonesia, and Philippines but a considerably lower amount issued, pointing to a wider base of smaller issuers.
Green loans (green and sustainability-linked) were issued during 2022, with five deals all from different issuers.
The largest was a $500 million green loan from automotive company Vinfast Trading and Production (a subsidiary of the larger conglomerate Vingroup JSC), its second transaction following a $400 million green loan in 2021. Another Vingroup subsidiary, Vinpearl JSC, had come to market with a $425 million sustainability bond in 2021, the only one from Vietnam so far.
Supportive efforts and policies on sustainable finance were advocated by the Vietnamese Government, with the release of guidance on environmental risk management in credit extension activities by the State Bank of Vietnam, alongside an announcement of a national program to support private enterprises in sustainable business development to 2025.
Building on the Just Energy Transition Partnership (JETP), which will see an initial $15.5 billion of financing to transition Vietnam's energy sector, the government is also committed to improving the country's green finance legal framework to further spur interest in the space.
Mr. Tim Evans, CEO of HSBC Vietnam, said that as economies in ASEAN face the threat from climate change, with both physical as well as transition risks, banks like HSBC have an important role to play in providing thought leadership and funding to mitigate such risks and support clients in their transition plans.
"In early 2022, we announced our commitment to help arrange up to $12 billion of direct and indirect sustainable financing for Vietnam and its corporate sector by 2030," he added. "This year, we have joined the GFANZ Working Group to continue our work alongside the Vietnamese Government to help mobilize private capital to support Vietnam's Just Energy Transition Partnership (JETP). Together with the efforts and policies on sustainable finance advocated by ASEAN governments, we are positive that the sustainable finance market in ASEAN and Vietnam will continue to grow over the next years and provide the necessary support to the region's net zero objectives."
According to the report, 2022 was an active year for policy and market development initiatives in the region, with the release of regional ASEAN Sustainability-Linked Bond Standards as well as stakeholder consultation on the first version of ASEAN Taxonomy conducted throughout the year, alongside a range of national-level sustainable finance initiatives and measures by respective ASEAN Member States, including but not limited to disclosures, transition finance, and taxonomies.
Mr. Kelvin Tan, Managing Director, Head of Sustainable Finance and Investments, ASEAN, at HSBC noted that the sustainable finance market in ASEAN is now at an inflection point. "The frequent sovereign issuances, which have become the norm in ASEAN, indicate a high level of interest from governments in the region to develop the market," he said.
He added that greater awareness and stronger business impetus as a result of recent developments in policies and taxonomies sets a very promising tone for the future of sustainable finance in the region. "We must continue with this momentum and build on the strong private-public partnership in the region, such as the JETP in Indonesia and Vietnam, to allow for more financing to be deployed to support the transition to a net-zero future," he said.
Ngoc Lan