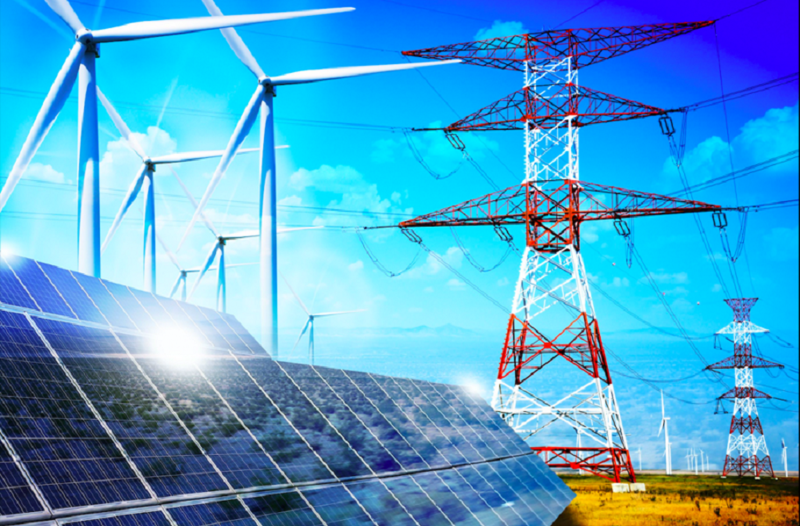 Under Prime Ministerial Decicion No. 500/QD-TTg, dated May 15, 2023, the National Electricity Development Plan for the 2021-2030 period with a vision to 2050, known as Power Development Plan VIII, was approved, with priority to be given to the development of renewable energy.
The plan sets targets of firmly ensuring national energy security and meeting socio-economic development needs as well as those of the country's industrialization and modernization process.
It is also aimed at successfully carrying out energy transition in association with modernizing production and building smart power grids and advanced power administration systems in line with trend in green transition, carbon emission reductions, and the development of science and technology.
An overall energy industrial eco-system based on renewable energy and new energies will be developed.
Under the plan, the national power capacity from now to 2030 will be 146,000 MW. The share of renewable energy will increase to 30.9-39.2 per cent by 2030 and 67.5-71.5 per cent by 2050.
Offshore wind power capacity is expected to reach at least 6,000 MW by the end of this decade and 70,000-91,500 MW by 2050.
The development of offshore wind power will be combined with the development of other types of renewable energy such as solar power and onshore wind power.
The government estimates that the total capacity of offshore wind power for new energy production should reach about 15,000 MW by 2035 and around 240,000 MW by 2050.
Total investment capital for power generation and transmission is estimated at $134.7 billion for the 2021-2030 period and $399.2 billion-$523.1 billion for the 2031-2050 period.
Huyen Vy