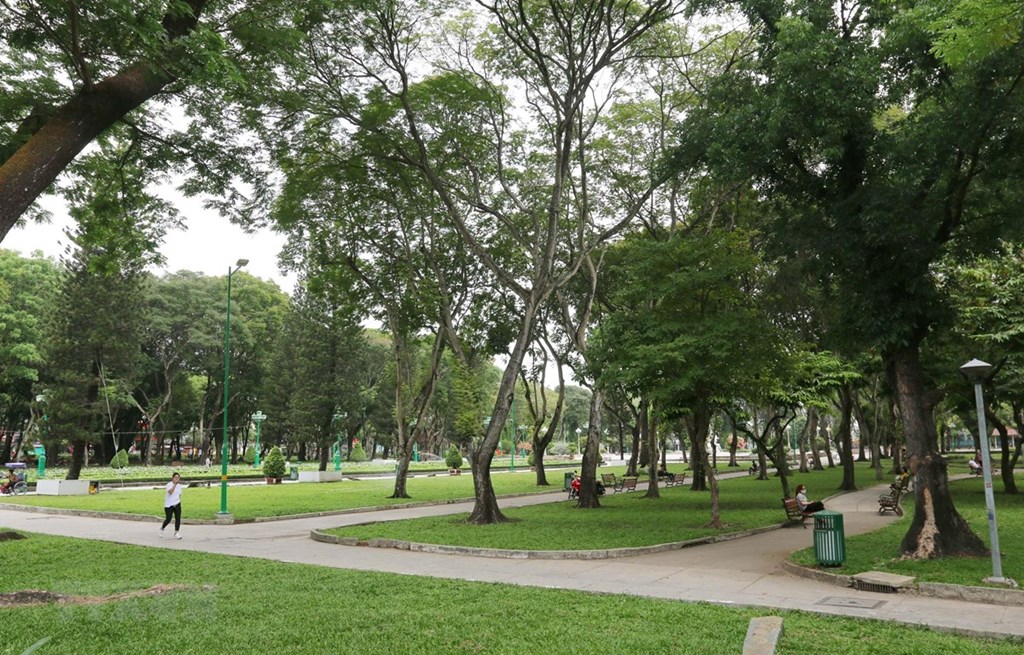 The HCMC authorities have assigned relevant agencies to review the use of land planned for public parks to develop the city's green space from 2023 to 2025.
According to the HCMC Department of Construction portal, the city's total land area planned for public parks amounts to 11,400 hectares, equivalent to seven square meters per capita, but in reality, the ratio is lower than that.
Currently, the city has around 369 public parks and parks of residential areas with a total of 500 hectares. The current ratio of park areas and the city's population is very low at only 0.55 square meter per capita.
For the past few years, the city has strived to increase the public green space and expand public parks, but the result was not as expected. The land area of some public parks was even reduced for the expansion of streets, such as Gia Dinh and Tao Dan parks or the use as parking lot such as Le Van Tam Park.
According to the Department of Construction, after reviewing the land reserves for public parks, the department will propose preparing construction projects or calling for investment, simultaneously building an incentive policy to attract private investment in developing public parks with over 10 hectares of land. The city targets to achieve 2.5-12 square meters of green space per capita by 2025.
In 2023, the city authorities will realize a plan to build 10 hectares of public parks and two hectares of green public space, planting and renovating 6,000 green trees to meet the target of 3-4 square meters of green space per capita.
Thai Huy