How has Vietnam's technological adoption in the construction sector evolved, and how does it compare with other Asian countries? What role is Autodesk playing in this growth trajectory?
Vietnam has shown remarkable advancement in the adoption of technology over the past year. Vietnamese users' expertise has been noticeably advanced, even if the numbers are still limited. When we look at the broader Asian context, the region is the second-fastest growing in terms of construction after India – and within this frame, Vietnam stands out.
It is the fastest-growing nation, even outpacing countries like Indonesia in terms of growth, if not in sheer spending. About half a million Vietnamese use Autodesk software, which is significant for a nation of roughly 100 million people.
Most start with foundational tools like AutoCAD, but the potential for them to transition to more sophisticated tech is vast. Aligning with this, Autodesk is heavily invested. We recently signed an MoU with the Ministry of Construction in Vietnam, following the prime minister's announcement in March to adopt Building Information Modelling technology – which is known as the foundation of digital transformation in the AEC industry.
We are dedicated to assisting the ministry in ushering the nation towards more advanced construction technologies. Our commitment to Vietnam is evident, but we review our initiatives annually. We will finalise our decision for the next year by February.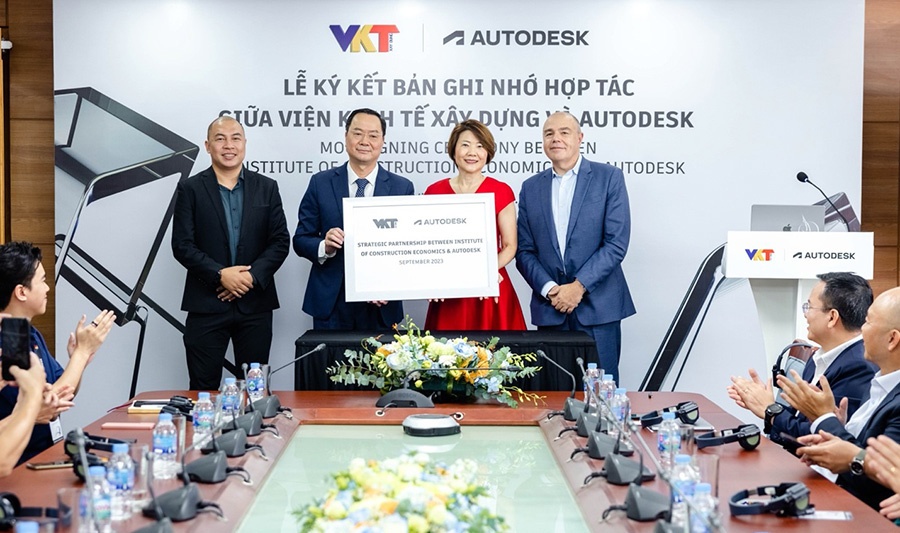 Autodesk is known for its prowess in design and manufacturing technology. Could you delve into the practical applications of these technologies, especially in Vietnam, and how they are fostering collaboration in the industry?
Autodesk's solutions for design and manufacturing address a wide array of customer challenges. We span from the very onset of design and engineering all the way to production. A significant part of our work also involves bolstering collaboration across supply chains. Vietnam, in particular, has shown a burgeoning interest in refining its design processes.
With our data management tools, akin to platforms like SharePoint, we empower engineering teams to refine their computer-aided design and amplify collaboration. However, the journey doesn't end there. In the manufacturing sector, we have bespoke solutions targeting manufacturing job shops, especially for machining.
One persistent challenge is the misalignment between design and manufacturing teams, leading to redundancies. Our mission is to minimise such inefficiencies, allowing for a smoother transition from design to production.
Amidst the global sustainability concerns, how is Vietnam's construction sector positioned to reduce its carbon footprint, and what hurdles do firms face in the journey to upscale their skills?
Sustainability is on the global agenda, and we believe the construction sector plays a pivotal role. Buildings account for roughly 35 per cent of global carbon emissions, a figure that can fluctuate based on regional climate demands. Vietnam has a golden opportunity in this area.
By harnessing modern software solutions, the nation can engineer buildings that are not just structurally sound, but also environmentally friendly. Doing so optimally reduces carbon footprints, addressing both ecological and fiscal concerns.
However, the road is not without its challenges. The Vietnamese prime minister is keen on the entire ACE industry upscaling its skills. Collaboration is the lifeblood of ACE, and ensuring all stakeholders, from architects to construction firms, elevate their competencies in unison is essential.
Autodesk is stepping in to bridge this gap. Our commitment isn't just about providing tools, but also about fostering a collaborative spirit, ensuring the Vietnamese construction sector realises its full potential.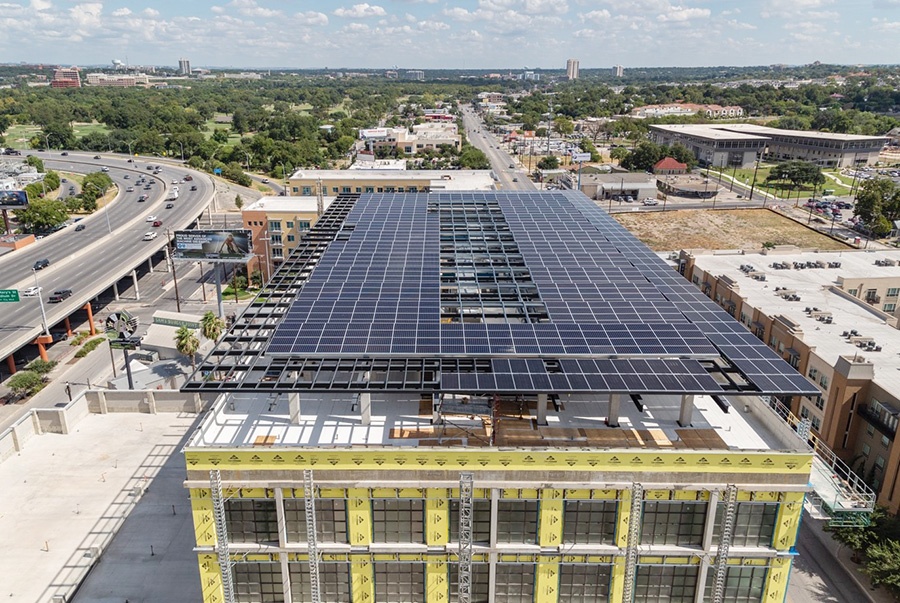 With Western countries grappling with labour shortages in the digital sector, especially professions like architecture and engineering, how is this influencing the global outsourcing landscape in countries such as Vietnam?
The labour scarcity in professions like architecture and engineering in the West, notably America, is undeniably influencing global outsourcing dynamics. Companies are turning to nations like the Philippines and Vietnam for digital outsourcing solutions.
Vietnam stands out with its technological evolution, potentially marking itself as a hub for building information modelling. This not only elevates its technological status, but also unveils significant economic prospects. Autodesk, recognising these transitions, has been a beacon of support.
Given Autodesk's track record since 2014 of assisting governments globally, can you discuss your plans and strategies for Vietnam?
Autodesk's commitment to supporting governments worldwide in shaping mandates has been evident since our initial engagement with Singapore in 2014. Over the years, we've extended our expertise to numerous countries, helping them develop standards. For Vietnam, our intention remains consistent – to assist the Ministry of Construction by providing best practices, training, and other resources.
Drawing parallels from our experiences in Japan, where we facilitated local adoption of technology by bringing in thought leaders and pioneers from countries like England, Germany, and the United States, we envision a similar approach for Vietnam.
By organising events that foster knowledge exchange, we aim to fast-track Vietnam's transformation journey, pooling insights from those who have navigated similar terrains. Our global perspective, coupled with local initiatives, will be pivotal in shaping Vietnam's digital landscape.
Every country, including Vietnam, has its unique context, and our approach to event hosting is tailored accordingly. While the underlying intent remains the same across regions – offering insights, best practices, and facilitating networking – the content is adapted to the audience's level of familiarity and maturity.
For example, as Vietnam gains proficiency in certain areas, we might explore more advanced subjects in the subsequent year, while in places like Thailand, our approach might be more foundational.
The principle stays consistent – creating a platform for sharing and connecting. In Vietnam, we have prioritised discussions about digital transformation in manufacturing and sustainability in furniture, recognising these as key focal areas for the nation.
How is Autodesk positioned to assist Vietnam in its environmental goals, especially as the nation emerges as a tech investment hub?
Indeed, Vietnam's dedication to a green future resonates deeply with Autodesk's sustainability principles.
However, to truly understand our commitment, one must first grasp the challenges. A staggering 70 per cent of global waste comes from the construction sector, which is a by-product of deep-rooted inefficiencies.
At Autodesk, we've been pioneering solutions to address this. Our emphasis on innovative manufacturing techniques, notably prefabrication, has the potential to dramatically reduce waste, with our current methods targeting a reduction of up to 90 per cent.
Being at the vanguard of sustainable practices and an early advocate for the net-zero approach amplifies our drive. Our tools, such as Autodesk FormIt, are designed to empower nations on their sustainability path, and Vietnam stands as a prime candidate for such empowerment.
But our mission goes beyond mere tools. We recognise the importance of adapting to the distinctive challenges and landscapes of each nation. Vietnam, with its growing tech investments and emerging role in the global supply chain, captures our attention. Our initiatives in the country are tailored, focusing on bolstering green manufacturing in sync with Vietnam's unique needs and regulatory landscape.
Celine Luu