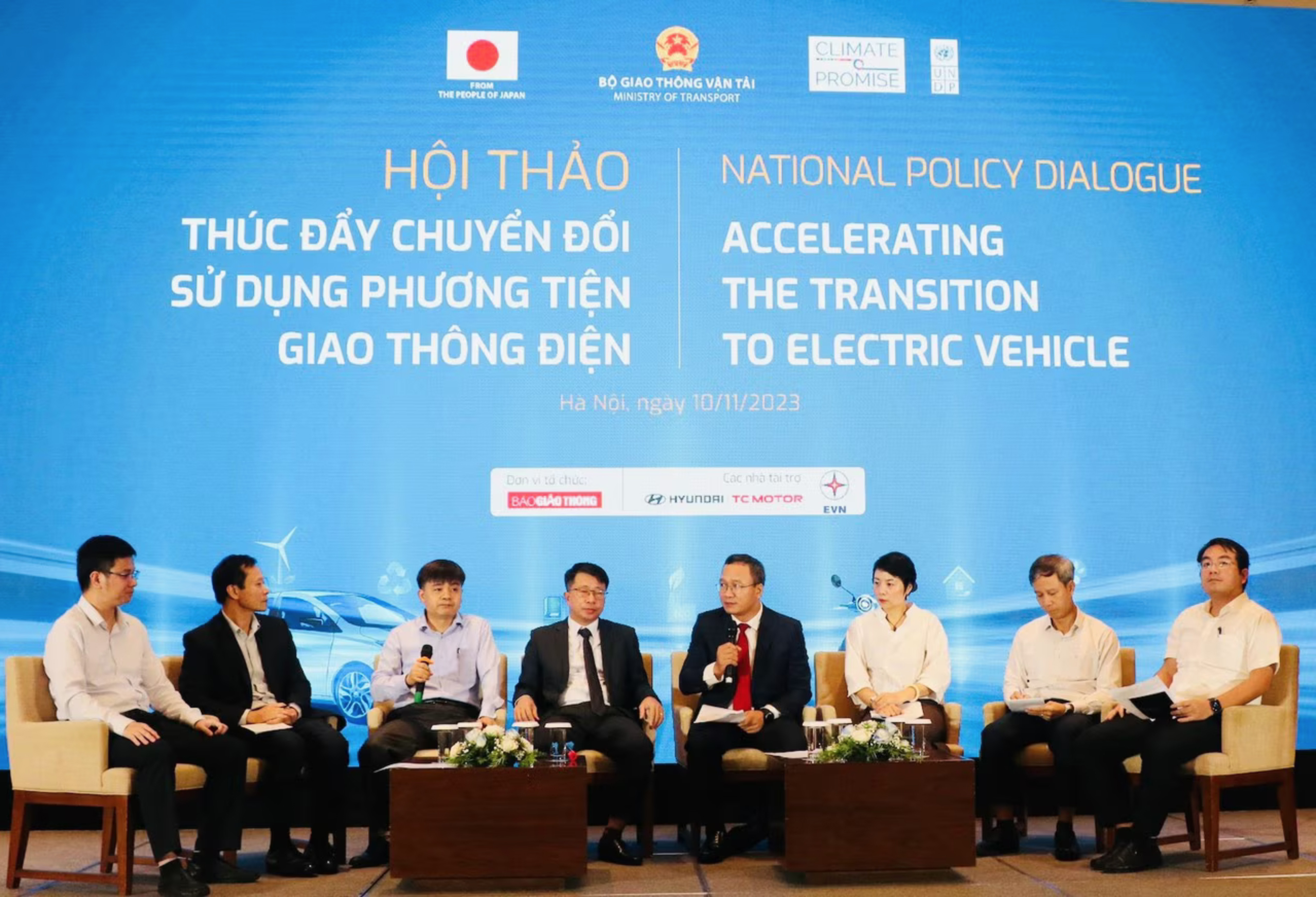 Attending the conference were 100 guests directly participating, including leaders and experts from Government agencies such as: Ministry of Transport, Ministry of Finance, Ministry of Industry and Trade, Ministry of Science and Technology, Ministry of Finance. Natural Resources and Environment, Ministry of Construction… ; Representatives of the Embassies of some countries that are having programs to support conversion to electric vehicles in Vietnam; Localities have many activities to promote conversion to electric vehicles, research institutes, international experts and from leading universities in Vietnam and active automobile and motorbike manufacturing and importing enterprises. active in Vietnam. The conference was broadcast live on Electronic Traffic Newspaper, via Zoom webinar meeting room, attracting many followers.
Speaking at the opening of the conference, Deputy Minister of Transport Le Anh Tuan said: Climate change and environmental pollution from vehicle emissions are urgent issues. In many countries around the world, electric cars are considered a solution to reduce greenhouse gas emissions and limit air pollution. Depending on the actual conditions of each country, the application of electric car development roadmaps in each country is different.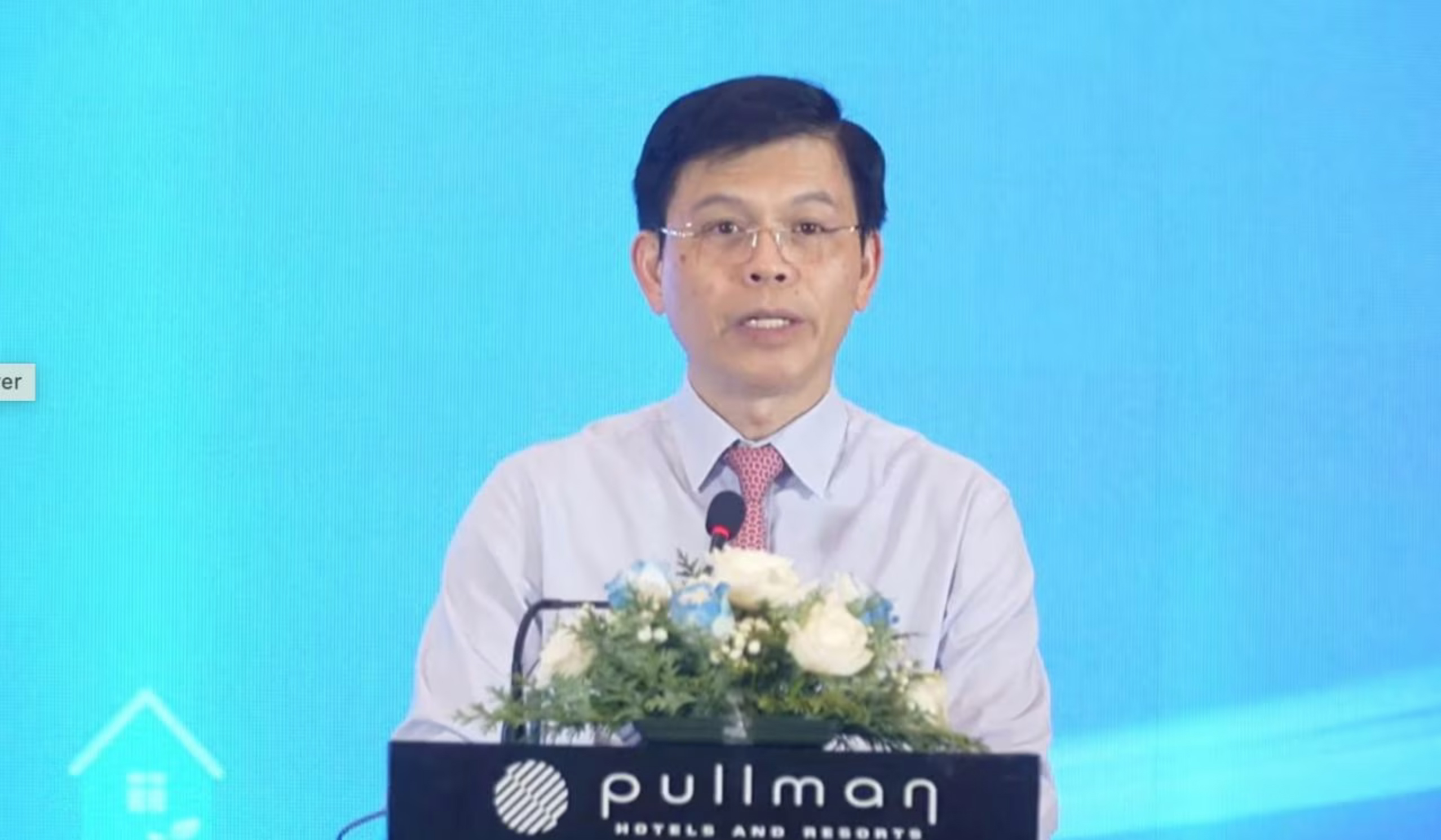 Deputy Minister Le Anh Tuan emphasized that in recent times, the Ministry of Transport has been actively reviewing and advising on promulgation or promulgating according to its authority policies on promoting the conversion to use of electric vehicles such as: submitting to the Prime Minister. The Government issued Decision 876/QD-TTg dated July 22, 7 approving the Action Program on green energy conversion and reducing carbon and methane emissions in transportation. Synthesize and develop a report proposing policies to support the transition to using electric cars with a comprehensive policy framework, including: policies to encourage production, assembly and import; policies to encourage and support consumers; policies for developing electric charging station infrastructure…; Review, amend and supplement regulations to promote the conversion to electric vehicles, such as: (2022) National technical regulations on technical safety quality and environmental protection for cars, (01) National technical regulations on road rest stops…
The worldwide electric vehicle market has been growing at a rapid pace throughout recent years, with sales exceeding 10 million units by 2022. Through 2022, electric vehicles account for 14% of total vehicle sales new globally, compared with 9% in 2021 and 5% in 2020.
According to the International Energy Agency, to date about 26 million electric vehicles have been sold globally (including plug-in hybrid vehicles), an increase of 60% compared to 2021. In 2023, vehicle sales forecast Electricity can reach 14 million vehicles.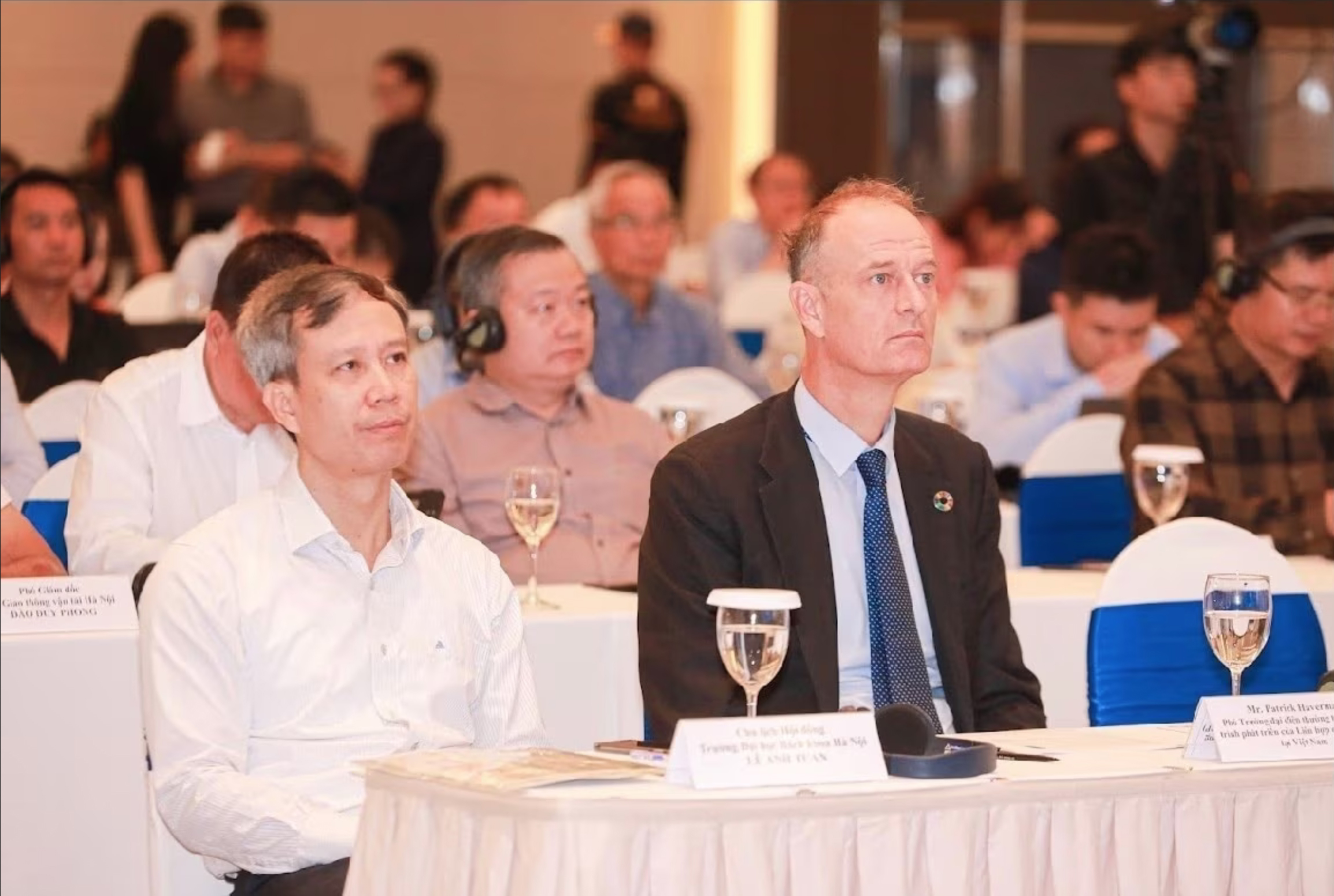 Demand for electric vehicles is also growing strongly in Southeast Asia. According to the Southeast Asia Electric Vehicle Tracker, Q2 2023 battery electric vehicle (BEV) sales in the region increased more than eightfold thanks to Strong demand in Thailand, Vietnam, Indonesia and Malaysia.
Previously, according to statistics, in 2022, electric vehicle (EV) sales in Southeast Asia accounted for about 2% of total car sales. Among them, Thailand ranks first when electric cars account for 58% of car sales, followed by Indonesia and Vietnam with 19,5% and 15,8% respectively.
In recent years, electric vehicle sales in Vietnam have also made new strides when a series of electric vehicle models are widely sold on the market. According to statistics from the Vietnam Register, the number of new electric cars produced, assembled and imported in Vietnam has increased rapidly in recent years. If in 2021, only 167 manufactured, assembled and imported electric cars are inspected and certified, then now there will be about 22 thousand pure electric cars, more than 11 thousand hybrid cars (combined using gasoline). electricity). The whole country currently has more than 2 million electric motorbikes and more than 700 thousand electric bicycles.
Recently, a series of businesses have also expressed interest in the market for electric vehicle equipment and services, especially charging stations for electric cars. Currently, the whole country has about 50 thousand electric vehicle charging stations spread across 63 provinces and cities in Vietnam. Although the number of charging stations is increasing significantly each year, it is necessary to continue to add solutions to improve the quality of Vietnam's existing infrastructure…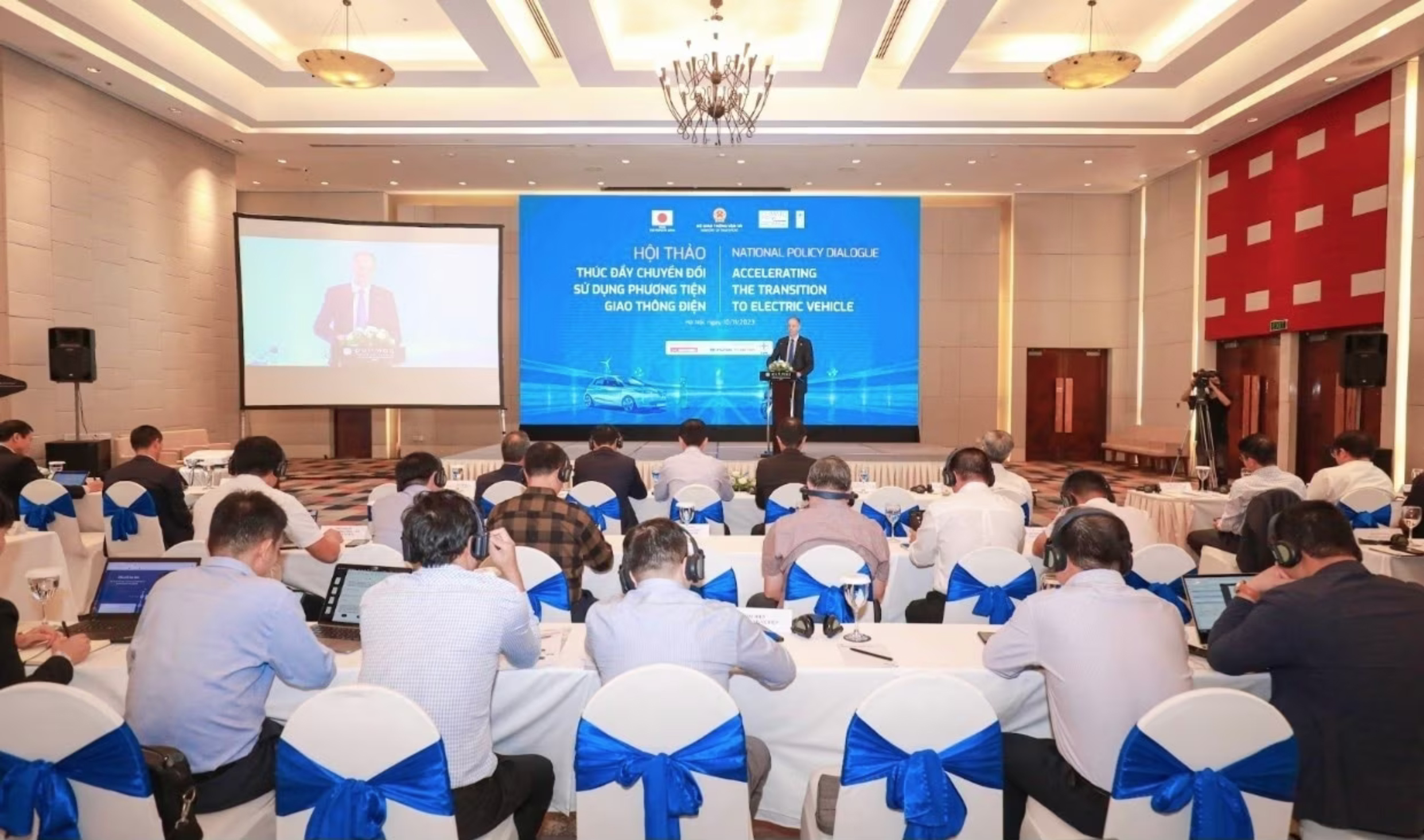 Mr. Patrick Harverman, UNDP Deputy Resident Representative in Vietnam emphasized "Vietnam has many opportunities to promote the development of the domestic electric vehicle manufacturing industry. The government needs to accelerate basic policies, such as developing charging station systems, tightening emission standards, along with regulating sales targets for a number of electric vehicle manufacturers with the highest number of electric vehicles. determined. In addition, short-term policies such as parking policies and regulations on specific areas can help the Vietnamese government exceed its goals."
Also according to UNDP Deputy Resident Representative in Vietnam, it is important to reduce the cost of electric vehicles through financial support, improving the affordability of consumers and businesses. There are various policy options such as tax breaks, low-interest loans and purchase subsidies. These solutions can help change social attitudes, and can also create a strong motivation to overcome cultural barriers and change perceptions. In the context of a limited budget, Vietnam has had A remarkable step forward when exempting and reducing special consumption tax for electric cars and buses."
As a developing country, which has only begun the process of industrialization over the past three decades and is heavily impacted by climate change, despite many resource difficulties, Vietnam has always been able to Responsibly and proactively implement international commitments on climate change.
Promoting the conversion to electric transportation can be considered a pioneering step of the transportation industry towards the goal of net greenhouse gas emissions of "zero" by 0.
(Vietnam.vn)